San Miguel Corp. (SMC) accelerated reducing its group-wide water consumption by 50 percent by 2025 as it reported saving a total of 27.4 billion liters of water since its water stewardship initiative , "Water for All," was launched in 2017 even continued amidst the pandemic.
"Water is a valuable resource not just for San Miguel, but for all of us. We have not stopped working on improving water use efficiency across all our businesses as we all continue to face water scarcity challenges," said SMC President and Chief Executive Officer Ramon Ang.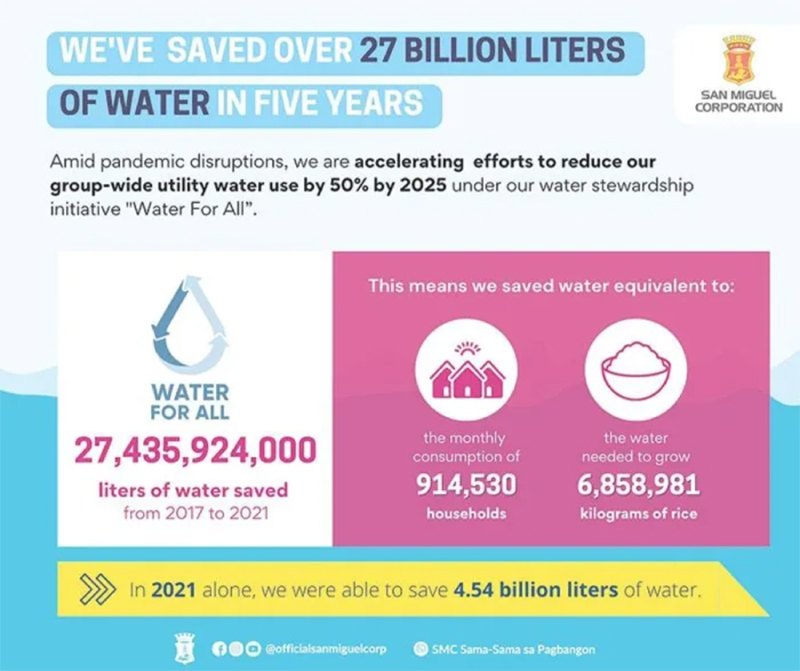 Ang said the 2021 reduction of 4.54 billion liters represented an 18.40-percent cut in SMC's water use against its 2016 baseline, slightly better than the 18.09 percent it recorded in 2019 and significantly higher than the 13-percent reduction it registered in 2020.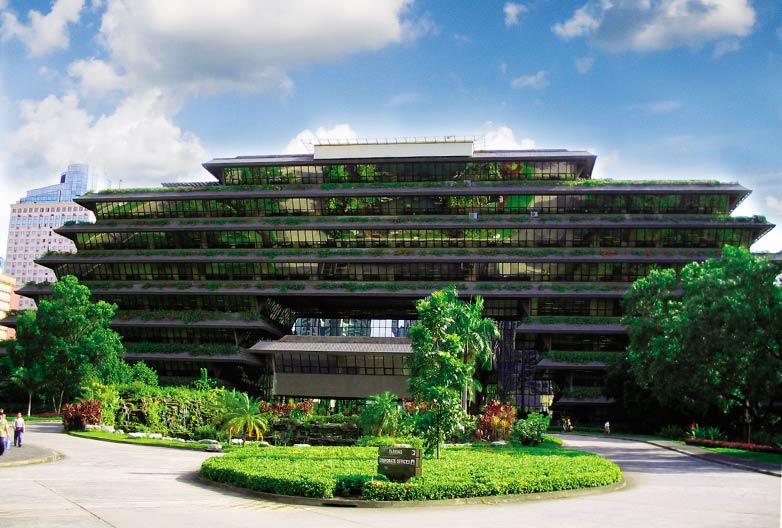 Savings, however, dropped in 2020 due largely to the shutdown of most of the company's facilities amid the pandemic. Plant shutdowns and intermittent production were inefficient, resulting in more frequent startups and draining of water tanks in between. So, more water was used as opposed to having the facilities continuously running.
However, 2021 saw a return to pre-pandemic water savings with a slight improvement with less lockdowns and more efficiently run facilities.
Sources: manilatimes.net–
Image Sources: manilatimes.net, tribune.net.ph, rondabalita.net