Secretary Benjamin Diokno, of the Department of Finance, expects the Bureau of Internal Revenue (BIR) to have better collection performance in the second half of the year, as he projects that the 2022 revenue target will be met.
Diokno said the tax agency should collect taxes "efficiently and fairly."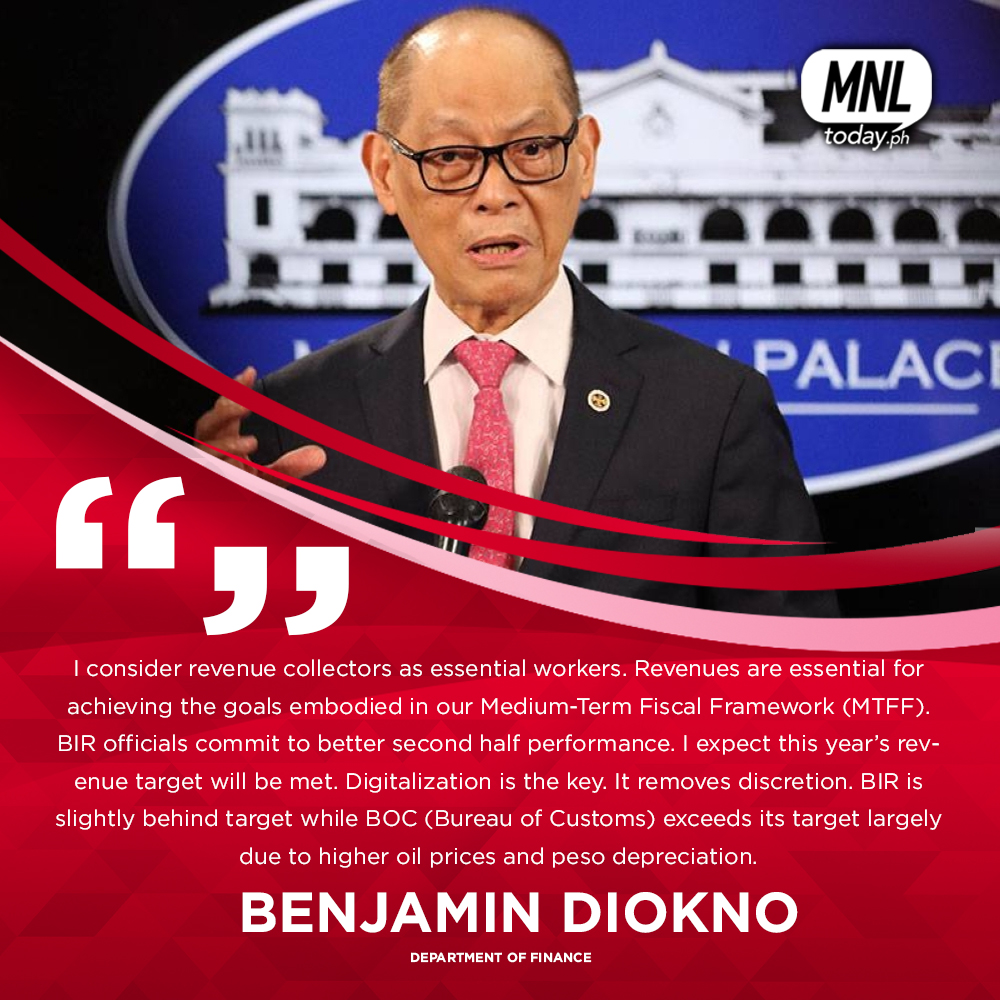 BIR collections in May amounted to P216.6 billion, slightly below the target of P216.98 billion, but notching a 17.91 percent increase from the P183.7 billion logged in the same month last year. BIR's total collection of P959 billion as of end-May fell below the P1.026 trillion five-month goal yet exceeded last year's performance for the same period of P872.4 billion by 9.92 percent.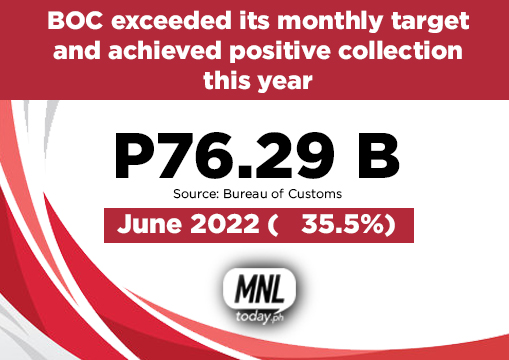 Meanwhile, latest data showed that the BOC recorded its highest monthly collection in history in June, with P76.29 billion in revenues, surpassing its target of P56.29 billion by 35.5 percent. BOC also surpassed its midyear target collection of P327.812 billion by 21.05 percent with collections of P396.804 billion since January 2022. BOC's cumulative collection this year is also higher by 31.5 percent than the P301.746 billion midyear collection in 2021.
Earlier this month, Diokno disclosed details of the government's first-ever MTFF that is aimed at reducing the deficit, promoting fiscal sustainability and enabling robust economic growth. The fiscal strategy under the MTFF, which was submitted by the economic team to President Ferdinand Marcos Jr., will be implemented in two stages over the entire term of the administration.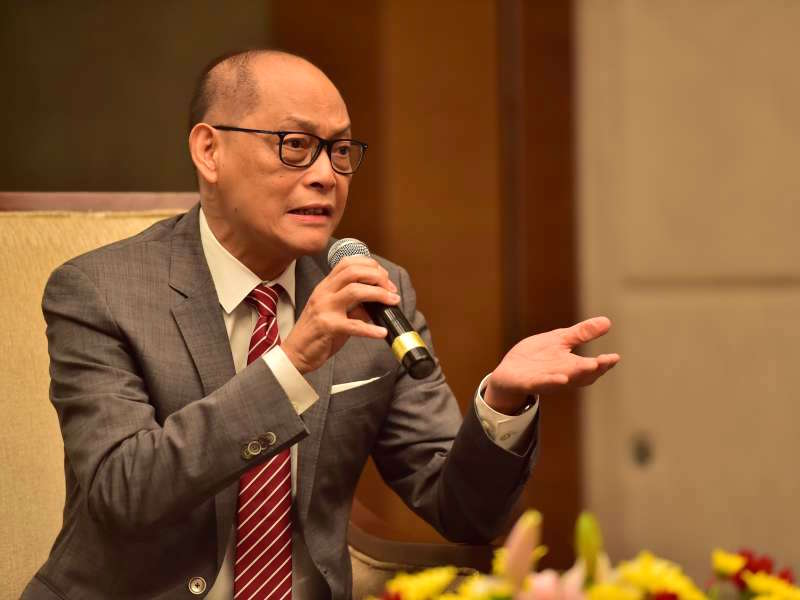 Diokno said the MTFF contains near-term and medium-term strategic plans for socioeconomic development which will be presented in detail to the public by Marcos in his first State of the Nation Address scheduled today.
Among the targets set under the framework is for the economy to expand by 6.5 to 7.5 percent in 2022. Economists project this goal to be the highest growth rate among the Asean+3 countries, which include Japan, South Korea and China.
The Marcos Jr. administration aims to elevate the country to upper middle income status, where per capita income for Filipinos is at $4,046 by the end of the President's term, Diokno said. The finance secretary is confident that government revenues will continue to pick up and the deficit will decrease in the near term.
With additional report: Malaya Business Insights, Angela Celis