With most of us stuck at home over the course of the pandemic, we realize that our furry friends are the best quarantine buddies.

But not all cats and dogs get the same kind of attention. Others are abandoned or abused by their previous owners and forced to live on the streets. Happy Pets Club (HPC), Robinsons Malls' community of pet owners and pet lovers, hopes to give all kinds of dogs and cats the Gift of a Furever Home.
HPC has partnered with Pawssion Project in holding an adoption drive last June 5, at The Garden of Robinsons Magnolia in Quezon City.
Pawssion (Paw-passion) Project was born after 50 dogs on death row needed to be rescued. That was back in October 2018, and since then, founder Malou Perez has led the non-profit organization in rescuing, rehabilitating, and rehoming dogs in distress. They started a shelter in Bacolod then eventually opened a second shelter in Bulacan in 2019.
Pawssion Project's mission of rescuing strays and neglected pets perfectly aligns with HPC's advocacy to promote pet adoption and find forever homes for rehabilitated rescues.
During the adoption drive, up to 15 puppies and five cats will be looking for new families that are committed to showering them with extra care, love, and attention. A vet will also be present for free consultation while the new fur parents will each receive a vaccination voucher, treats, dog food, and other gifts for their new fur babies.
Merchandise will also be on sale for the benefit of the shelter. Each FURRENT will be receiving a goodie bag. Happy Pets Club is also looking forward to partnering with more animal welfare organizations and providers to make sure that all pets are well taken care of.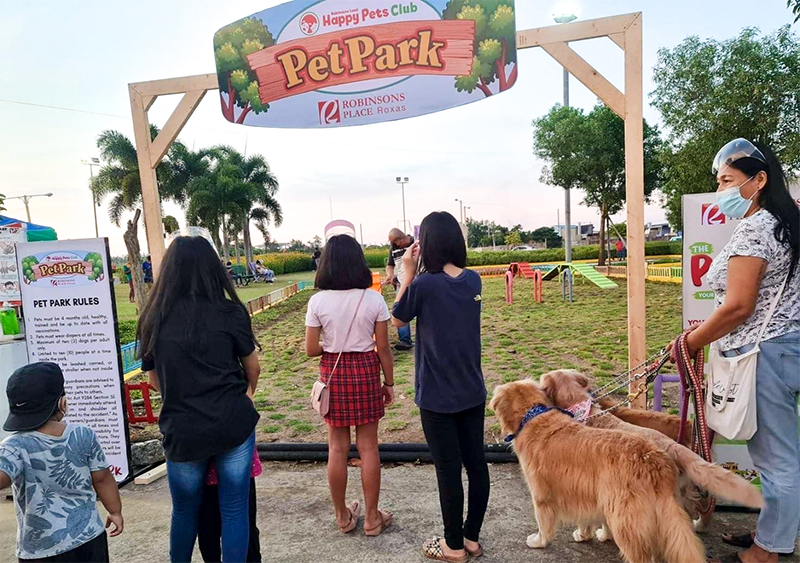 They plan to provide annual free spaying and neutering, which is beneficial for our furry friends' health; mass anti-rabies vaccinations; and free veterinary consultations for all aspins, puspins, and rescues. A series of educational campaigns on pet parenting is also in the pipeline to make sure that both pets and their "hoomans" are as happy as they can be.
You can also bring your cats and dogs anytime to Robinsons Magnolia's Pet Park, which is an indoor dog park where furry friends can enjoy the day and test their agility at the tube tunnel, dog walk ramp, and other fun obstacles.
On another note, Ganador Premium and Minino Cat Food has also been doing similar activities for rescued cats and dogs. In fact, Ganador and Minino are frequent supporters of various rescue and shelter houses in and out of the metropolis. Also, on a weekly basis, through its Metro Manila Distributor ITC Pet Care Products has been doing community PAWntries in different parts of their distribution area to help fur babies and their furrents in these trying times.
To know more about ITC, please visit the official ITC FB page and ITC Rizal
Image Sources: facebook.com–RobisonMallHPC, mega.onemega.com