The Gokongwei Group, one of the largest and more diversified Filipino conglomerates consisting of JG Summit Holdings, Inc. which has business interests in food manufacturing, air transportation, real estate and property development, banking and petrochemicals; its retail affiliate Robinsons Retail Holdings,  Inc. (RRHI); and media company Summit Media Group, is playing a proactive role in the government's initiatives against the ongoing COVID-19 pandemic, particularly in line with disease prevention and achieving the targeted herd immunity of the Filipino population through vaccination.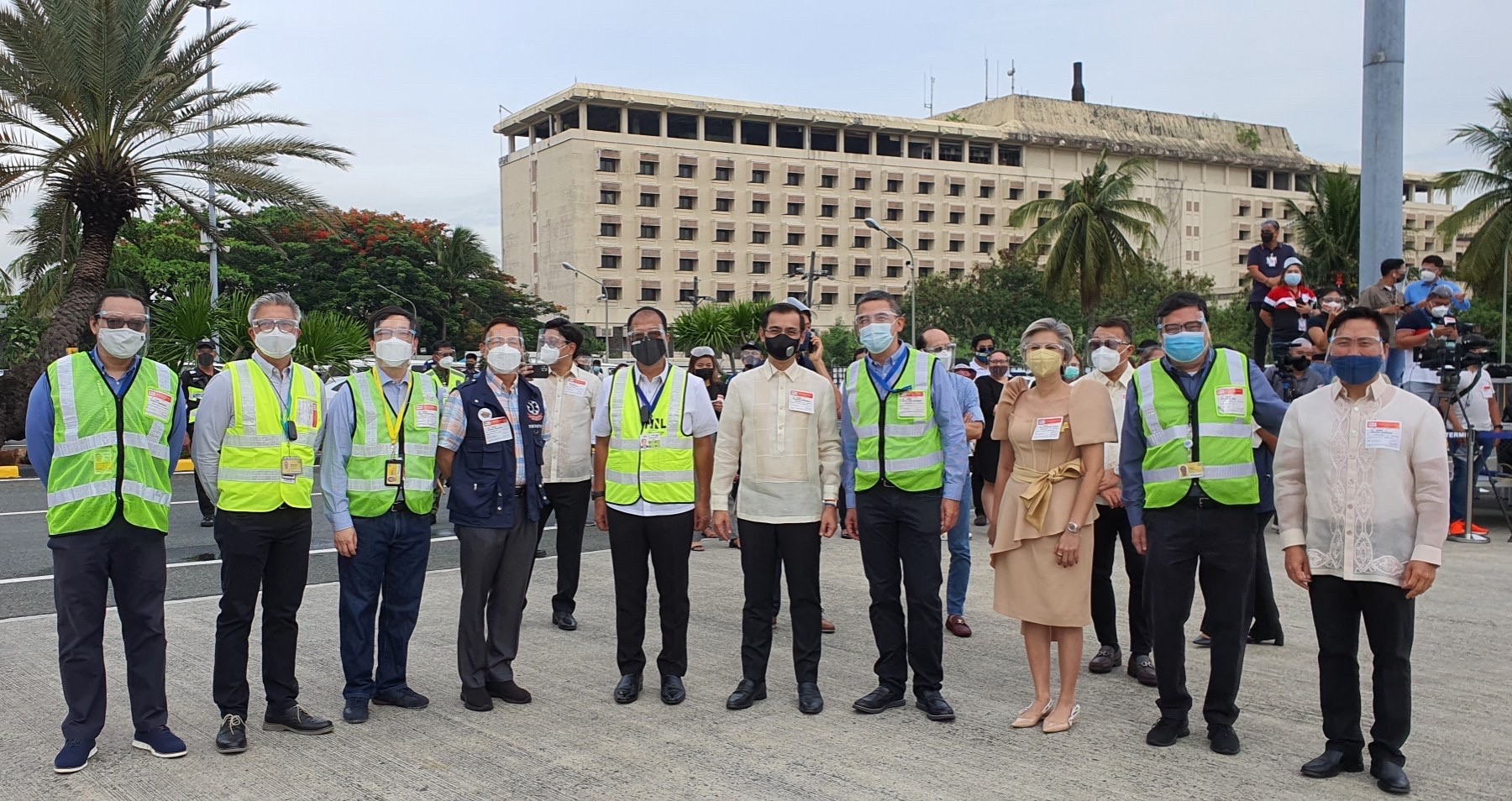 "Beyond our organization, we have been supporting the national vaccination program through various initiatives of our business units in partnership with the LGUs. The Gokongwei Group fully supports the national government's vaccination program to safeguard the health of the Filipinos and hasten the nation's economic recovery from this pandemic," said Lance Y. Gokongwei, president and chief executive officer of JG Summit.
The Department of Health (DOH) recently announced that the government vaccination drive has already reached the 10 million mark, with more than 2 million Filipinos already considered fully protected with complete COVID-19 vaccination.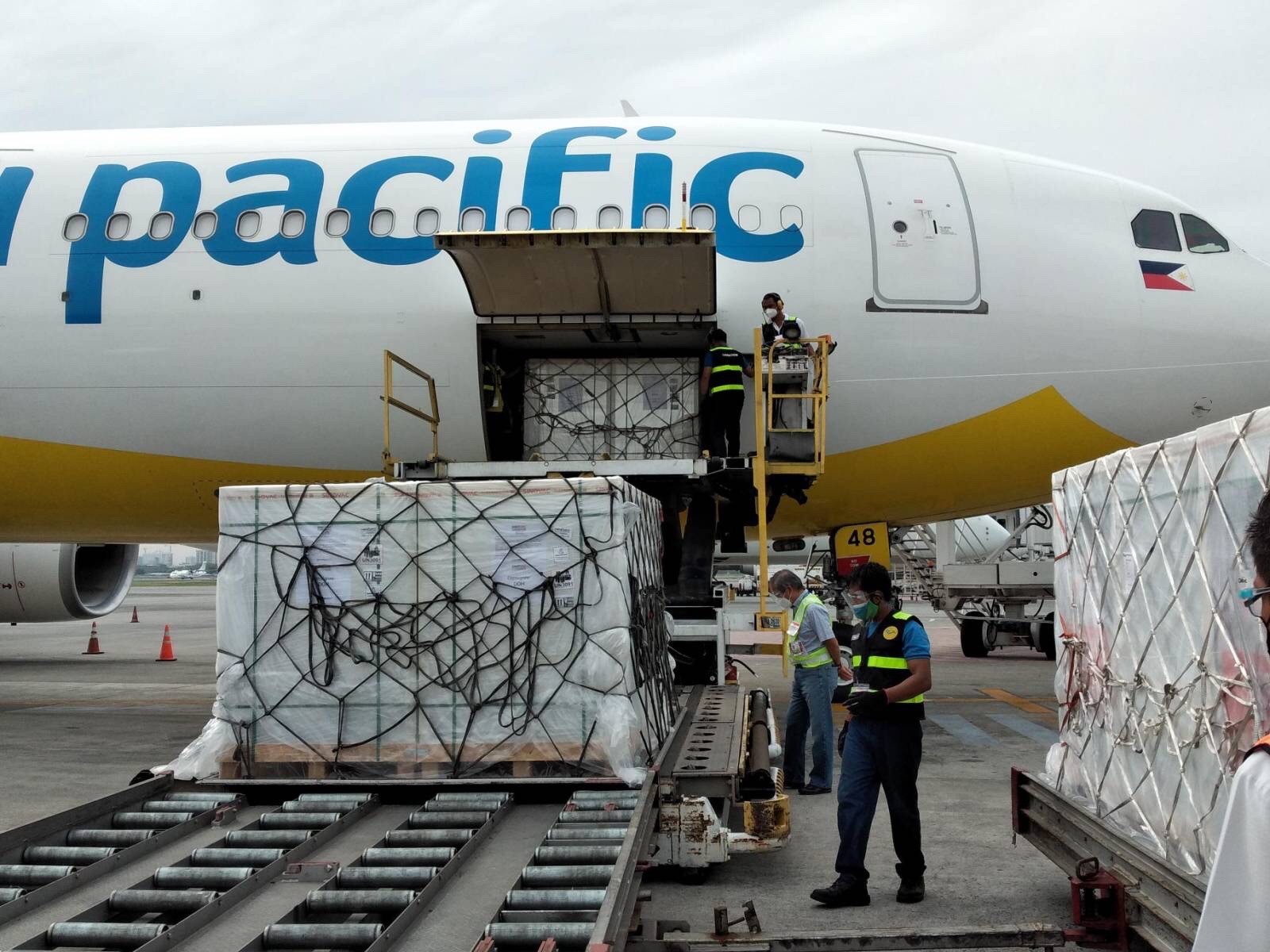 Vaccine transport and distribution
To date, Cebu Pacific has already transported some nine million COVID-19 vaccine doses from China to Manila as part of the government's vaccination program.
With its widest domestic network in the country covering 32 destinations, the airline has already ferried more than 1.8 million vaccine doses distributed to various cities, municipalities and provinces, such as Bacolod, Butuan, Cagayan de Oro, Cotabato, Davao, Legazpi, Masbate, Puerto Princesa, Tacloban, Tuguegarao, Virac, Zamboanga and Dipolog, among others.
"We remain committed to supporting the government's ongoing vaccination program," said Cebu Pacific chief strategy officer Alex Reyes. "We are grateful for the opportunity to provide our expertise in international shipments, and we hope to continuously contribute by bringing in more life-saving vaccines from abroad," Reyes added.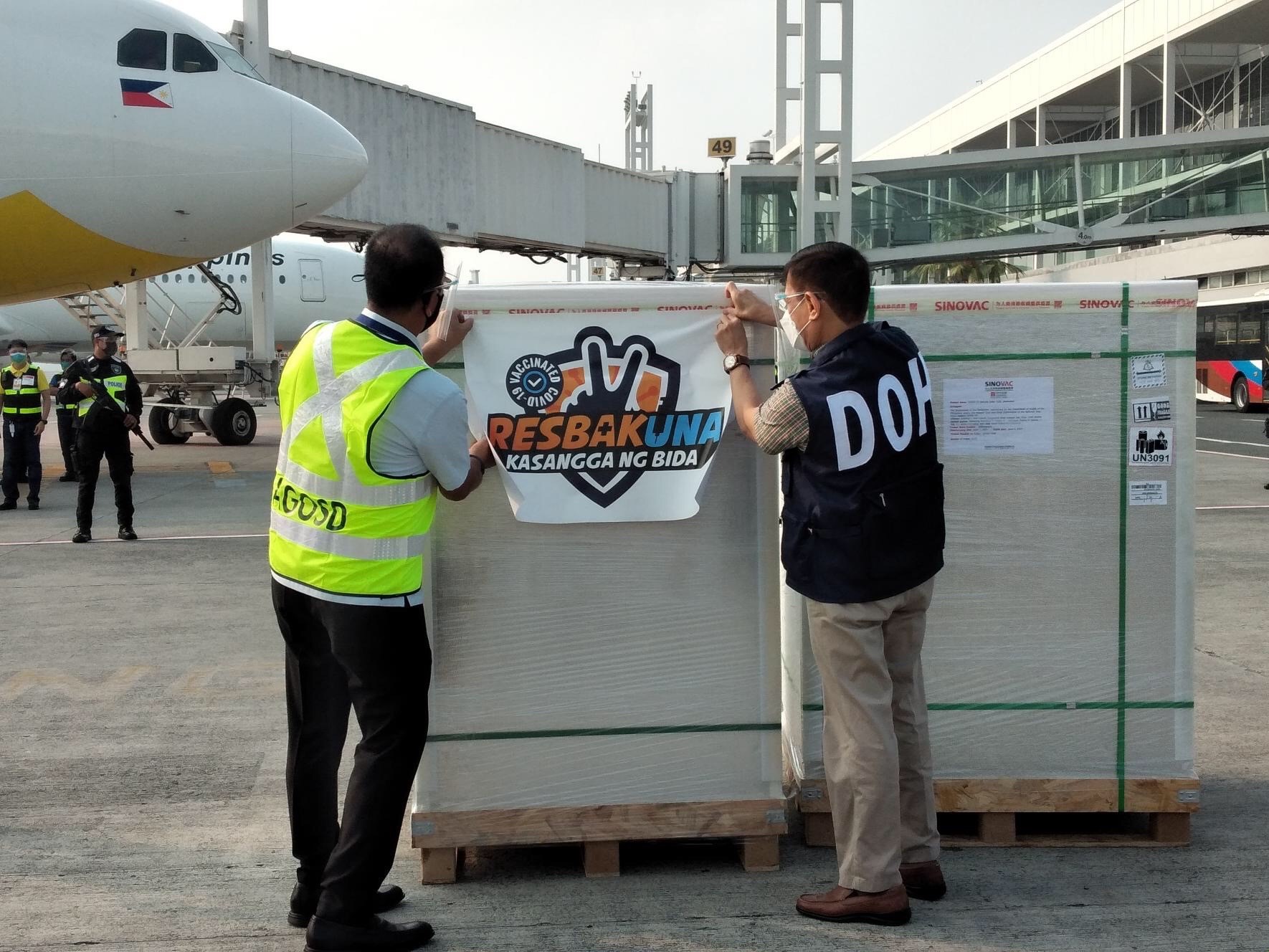 DOH Secretary Francisco T. Duque III, in a letter to Cebu Pacific, on behalf of the Interagency Task Force for the Management of Emerging Infectious Diseases (IATF), expressed the Duterte administration's utmost gratitude and appreciation to the airline company for its ardent support for the national government's response to COVID-19.
For his part, Secretary Carlito G. Galvez Jr., vaccine czar and Chief Implementer of the National Task Force Against COVID-19, acknowledged Cebu Pacific for its constant support to the national government in finding solutions to fight this pandemic through its assistance in helping purchase and transport vaccines that will help accelerate the government's efforts to inoculate initially priority sectors, and eventually, one hundred percent (100%) of the country's adult population.
In particular, he cited the arrival of 500,000 doses of Sinovac vaccine from China facilitated by the airline last April 29, 2021 that allowed the National Government to move forward with vaccination amidst the sharp rise of COVID-19 cases in the past month.
"The assistance and support of Cebu Pacific is a testament to the value of public-private partnerships in critical times such as what we are facing now – this endeavor of undertaking the largest-ever immunization program in Philippine history," he said.
Likewise, Cebu Pacific has supported the City of Manila for its delivery of 400,000 doses of Sinovac vaccines from China after having been allowed by the national government as the sole LGU authorized to procure directly from Beijing. No less than Manila Mayor Francisco Domagoso himself personally received last June 24 at the Ninoy Aquino International Airport (NAIA) Terminal 2 the Sinovac vaccine shipment from China transported by the Cebu Pacific.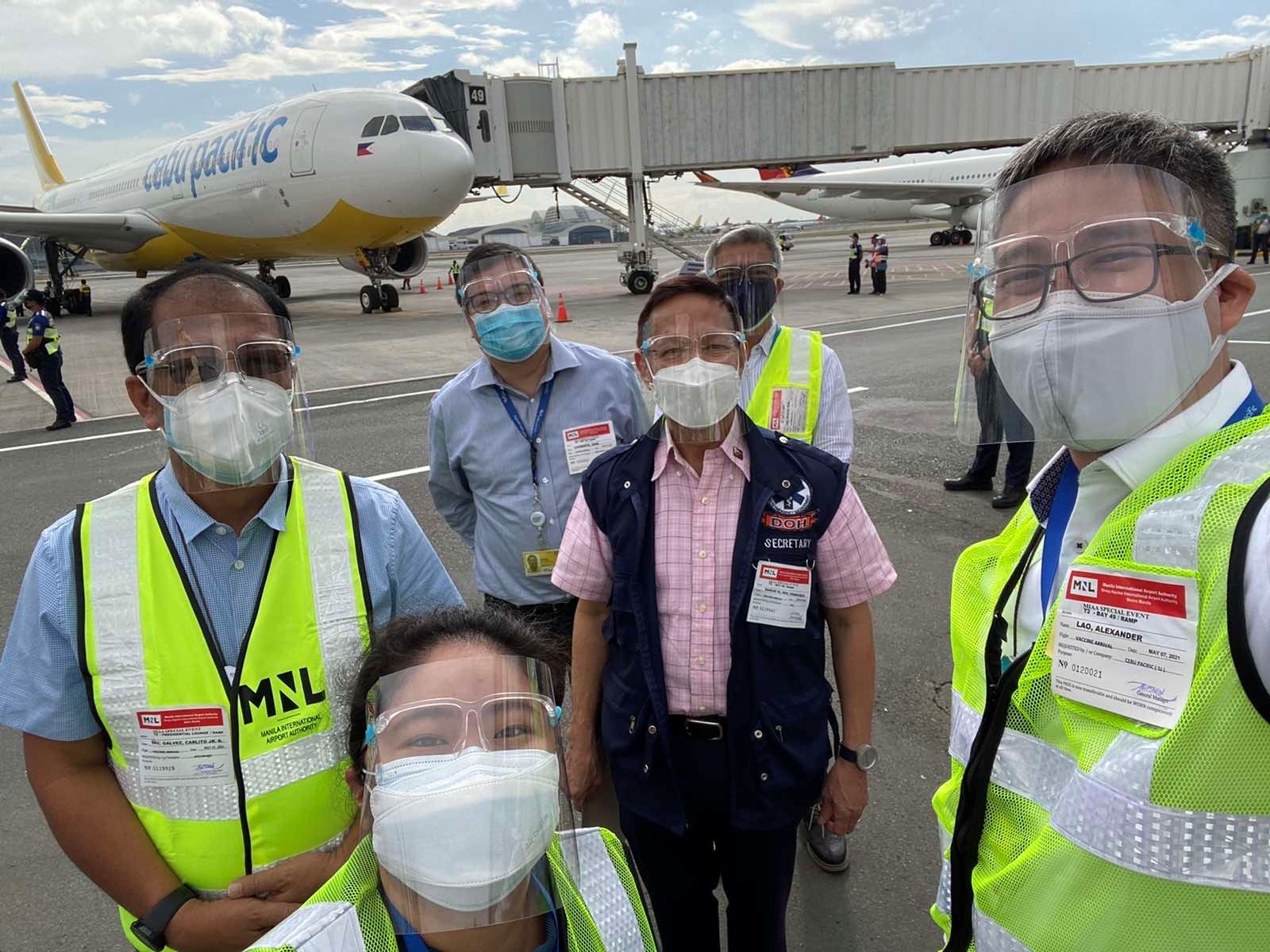 Vaccine administration and accessibility
In terms of providing safe, secure and accessible venues for vaccine administration, a total of 27 Robinsons Malls has partnered with local government units nationwide to serve as vaccination sites of various LGUs across the country.
For instance, at Robinsons Place Imus in Cavite, an innovative drive-thru concept was rolled out, while in Quezon City, Robinsons Galleria – along with Robinsons Novaliches and Robinsons Magnolia – are major participants in the local government's vaccination program through its very own QC Vax Easy portal.
Metropolitan Manila Development Authority (MMDA) and former Mandaluyong City Mayor Benjamin Abalos Jr., expressed his appreciation to the Gokongwei family and Robinsons Malls for providing venues such as the one at The Forum Robinsons in EDSA Mandaluyong which serves as a mega vaccination center for the city. "It would be easier to beat COVID-19 with this kind of partnership between government and the private sector," he said.
Robinsons Land Corp. Senior Vice President and Business Unit General Manager for Commercial Centers Division Arlene G. Magtibay said Robinsons Malls presence in strategic locations and key urban cities has been instrumental and is a significant factor for the LGUs to effectively roll out its vaccination drives, encompassing a large number of the Filipino population and encouraging them to be inoculated.
COVID Protect
In line with continuously contributing toward the goal of herd immunity among the Filipino population, Gokongwei Group employees belonging to the priority categories are also among those who are able to avail of the LGU initiated COVID-19 vaccination rollout happening across the country in several Robinsons Malls. Further, within the Gokongwei Group, employees are being provided access to vaccines through its COVID Protect program that aims to inoculate them along with their qualified dependents and even third-party workers.
The COVID Protect program is targeted for implementation this July, in partnership with Reliance United for logistics, distribution, and administration of the vaccines. To increase awareness and proper knowledge about COVID-19 vaccination in response to potential vaccine hesitancy, a series of webinars have been rolled out to employees. "We believe that our people are our most valuable asset as they are the lifeblood of our organization, and we recognize that health and safety is a primary concern. Thus, we highly anticipate and very much look forward to the arrival of our vaccines as this will provide us with an added layer of protection against the virus that is so vital for our economic recovery," Gokongwei said.