San Miguel Corporation (SMC) affiliate Bank of Commerce (BankCom) is ramping up investment in technologies to optimize operations and further improve customer experience across multiple channels, ahead of a resurgent economy post-pandemic.
This, as the bank completed systems upgrade of key services including treasury, trust banking and anti-money laundering.
BankCom has also invested in improving its digital capabilities through its enhanced mobile banking and web platform BankCom [Personal] that has been made more secure and convenient through biometrics and a suite of new features — all part of the P1.2 billion spending it rolled out in 2019.
With this, users can now transfer funds to a mobile number or e-mail address and build savings via its "E-Saver" function. Online card transactions, QR-based payments, and integration with electronic payment service provider ECPay are also being lined up.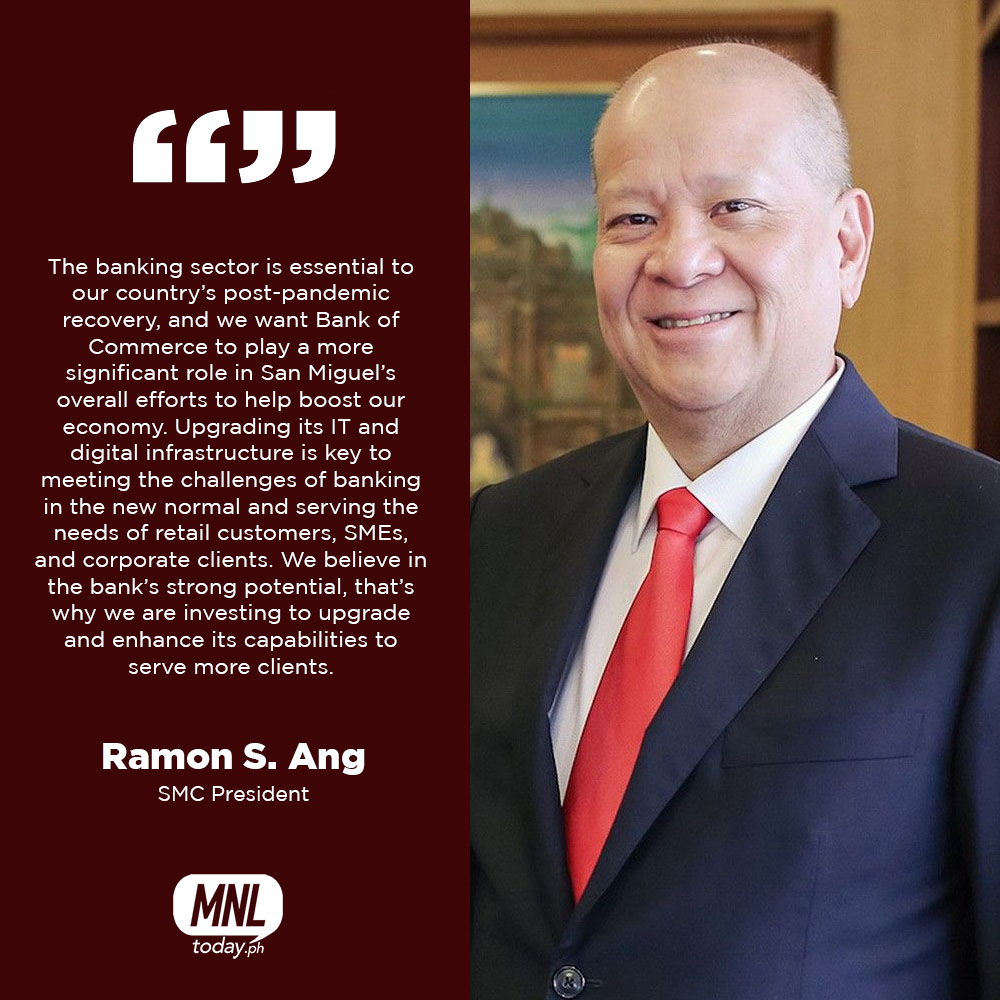 The bank has also set aside P 1 billion to upgrade its core banking system and refresh its ATM fleet across the country, including the installation of additional machines at strategic offsite locations starting this year.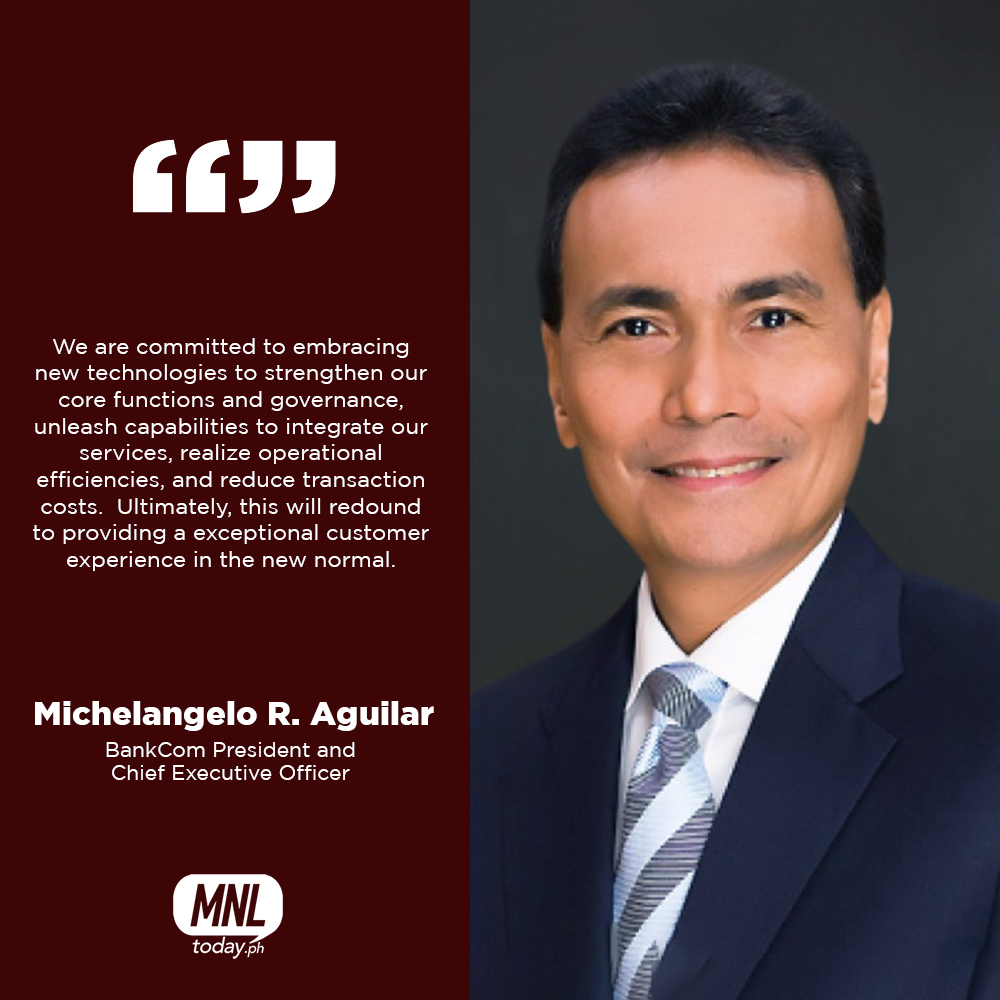 Aguilar added that due to the change in lifestyle and consumer spending that focused mostly via online business transactions, he said that BankCom's direction is towards improving and safeguarding online transactions.
"Digital banking is on the rise and will continue post-COVID as many people have experienced its convenience. By deciding early on to upgrade our digital assets, we are now in a position to reach out and offer more to our customers," Aguilar said. "It's about combining the best of multiple channels – from personal to digital – to deliver a much better, more tailored outcome for our customers," Aguilar said.
Further IT developments are underway to beef up the bank's performance in trade finance, loan management, risk management, as well as cash management, which it estimates to bring in transaction values exceeding P10 billion from corporate and manager's check facilities alone, and more than P1.5 billion from direct and cross-border fund transfers.
Enrollments in BankCom [Personal] rose 34.6% after the first mobile app version was released in 2020, followed by a 30.8% increase in 2021. Notable increases in bills payments and fund transfers (via InstaPay and PESONet) via this channel were also realized.
Image sources: bancom.com.ph, molito.com.ph