Manila, Philippines [January 18, 2021] – Herco Trading Inc., the exclusive distributor of Greenfield Tools in the Philippines and one of the most established and trusted hardware distributors in the country, together with Handyman Do It Best, conducted relief initiatives for communities in the Bicol Region affected by Super Typhoon Rolly.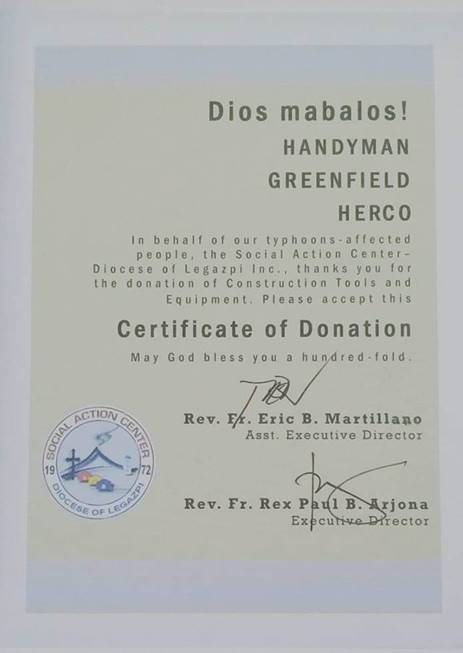 Recorded as one of the strongest storms observed worldwide last year, Typhoon Rolly caused massive devastation to Bicolanos and their livelihoods, with many still struggling today to rebuild their lives.
With local non-profit partners, St. Agnes Academy Alumni Association, the Social Action Center of Diocese of Legazpi in Albay, and the Ando Cua Foundation in Virac, Catanduanes, donations from Herco Trading were distributed to typhoon-affected families last December. Donated items consisted of food items, cleaning materials, Greenfield power tools, hand tools, and power tool accessories.

"Herco Trading is always happy to give back to the community in whatever ways we can. We would like to thank Handyman for giving us another opportunity to do so through our recent donation of Greenfield high-quality tools, which will help rebuild damaged houses in Virac and Legaspi," said Wayne Coherco, Executive Vice President and COO of Herco Trading.
As an important partner for the initiative, Handyman Do it Best, on the other hand, underlined the value of "Bayanihan," especially in times of calamities.
"Handyman Do it Best envisions itself to be a partner for Filipino families in building their homes, and in times of calamity, building back is all the more significant. Our hearts go out to those devastated by Typhoon Rolly. We thank Herco Trading and our local partners for making it possible for us to help Legaspi and Virac," said Stanley Co, Group General Manager of Handyman Do it Best.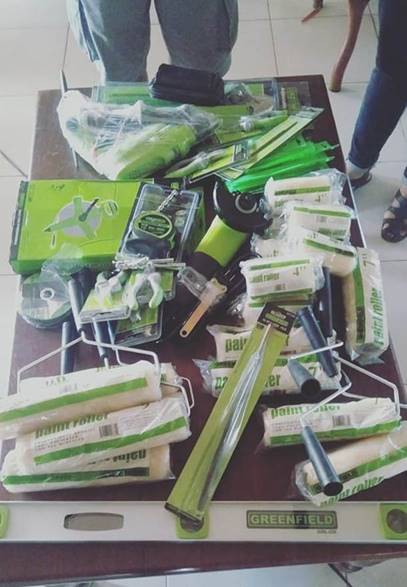 Jess Zapico, Greenfield brand manager of Herco Trading, could not agree more. He said that "Greenfield products are designed and built for professionals. To quickly rebuild and bounce back from the devastation, our people need high quality and super reliable tools and equipment. Greenfield Tools is, exactly, what will be needed. Greenfield Tools will be their invaluable partner in this effort."
To learn more about Herco Trading, Inc., visit its website at https://www.herco.com.ph/.