Amid the COVID-19 pandemic, Themeactive, events and activities action agency and Full Blast Digicomms (FBDI) digital and creative agency of TEAM PRC went to Tagaytay, City for its 2020 Team Building and Planning session.
It was Themeactive, lead by Managing Director Lhara T. Urquiola, who scheduled the planning. But with several projects with FBDI, Air Urquiola, Managing Director of the latter decided to have a co-team building and planning. The team composed of Themeactive with Willy Oli, Carissa Maranga and Marwin Guerrero and FBDI with Mika Crisostomo, Faith Decena and Pops Tohong for FBDI.
This writer and Lhara, though husband and wife has a lot of differences when it comes to running the company. It also include major contrast when it comes to leadership and management skills. That is why with the team building and planning session, the expectation and objective from this activity benefits more the employees who are key components of what we do to our clients.
BENEFITS OF TEAM BUILDING
Though TEAM PRC's main headquarter in Greenhills, San Juan is quote small, the dynamics of per business unit differs. With a mix in age, and work background, the Team Building activity we prepared aims to have a more open communication, increased productivity, and a greater familiarization with company culture.
When team building exercises are implemented, employees build trust and a spirit of unity. They get engaged with each other and with their work. Employees feel more comfortable expressing concerns and needs, which leads to more effective communication.
Team building can help your workforce get on the same page, work together, and increase their motivation to complete tasks in a timely manner. In other words, productivity can rise.
And, exercises in team building support a strong company culture. Regular efforts that engage employees with company goals, values, and standards of performance can not only establish a wholesome culture, but also maintain it.
FOCUSING ON THE TEAM'S OBJECTIVES
With several projects and activities being done in partnership, Themeactive and FBDI rightfully decided to set the respective team's target and objective in the coming 2021. There are many possible outcomes that we intend for the team building activity: Relationship building among team members, setting targets, communication skill building to name a few.
But beyond that, it is more of the two companies being ready and set for the challenges of 2021. We believe that the pandemic is nothing but a hump and there is no time to relax.
We were able to establish the purpose and structure of our team building and planning activity and we were able to establish a reasonable budget to cover location fees, supplies, food and beverage. We
COMMUNICATING AND SETTING EXPECTATIONS
Achieving our team building goals is linked to what the participants come to expect or what they hope to gain. We believe that team members for both Themeactive and FBDI employees might be hesitant or dubious about the experience if it is a first for the company, but clearly communicating what to expect can calm their nerves and get your activity started on the right foot.
Setting expectations is vital, but it helps build enthusiasm during and after the event. In my case for example, immediately after activity, FBDI's openness to participation can be seen when all of the team members joined Herbalife's Virtual Run.
THE THREE Cs The benefits of a team building event for work include improving the three Cs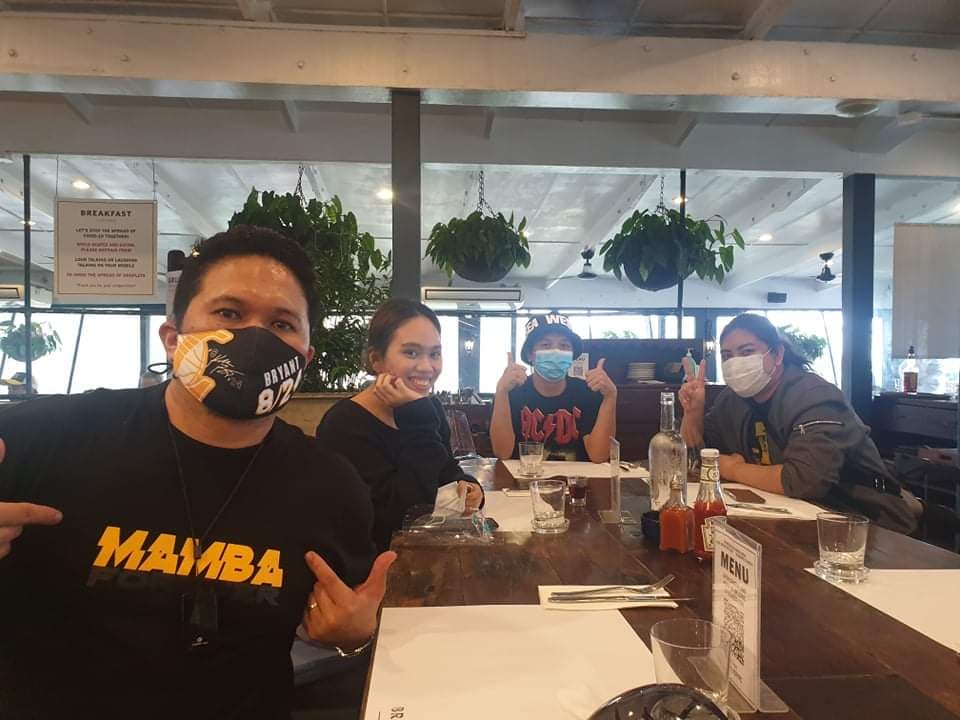 From left to right: Air Urquiola – Managing Director of Fullblast Digicomms, Mikayla Crisostomo – Marketing and Digital Content Creator, Ahmad Tohong – Senior Graphic Designer, and Faith Decena – Graphic Designer
Collaboration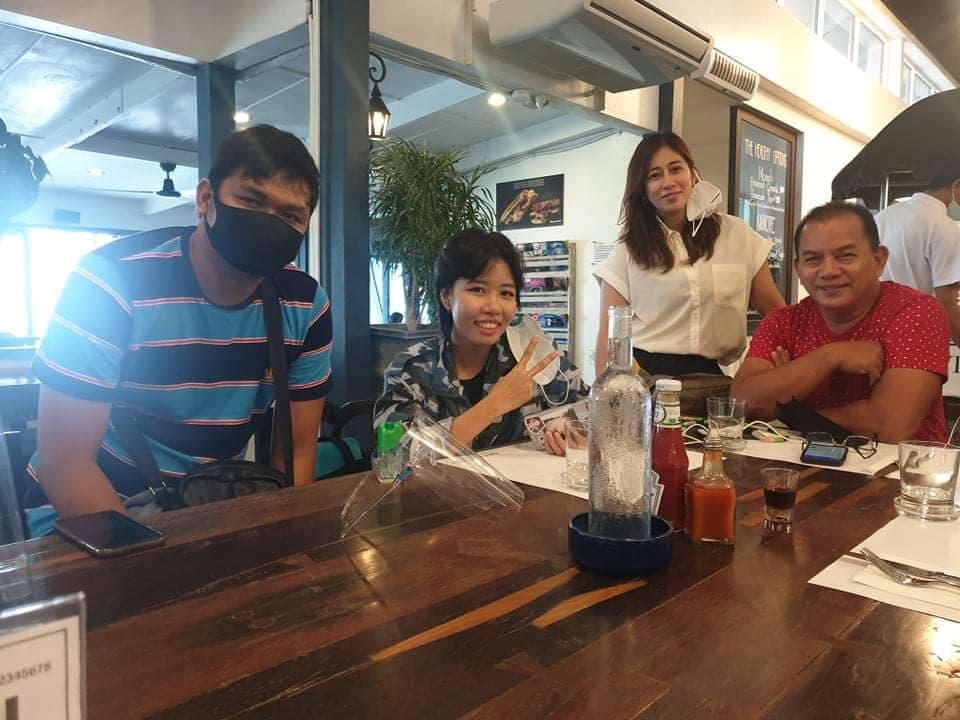 From left to right: Marwin Guerrero – Production Assistant, Cari Maranga – Senior Accounts Executive, Lhara Torio Urquiola – Managing Director of Themeactive, Willy Oli Production Manager
Communication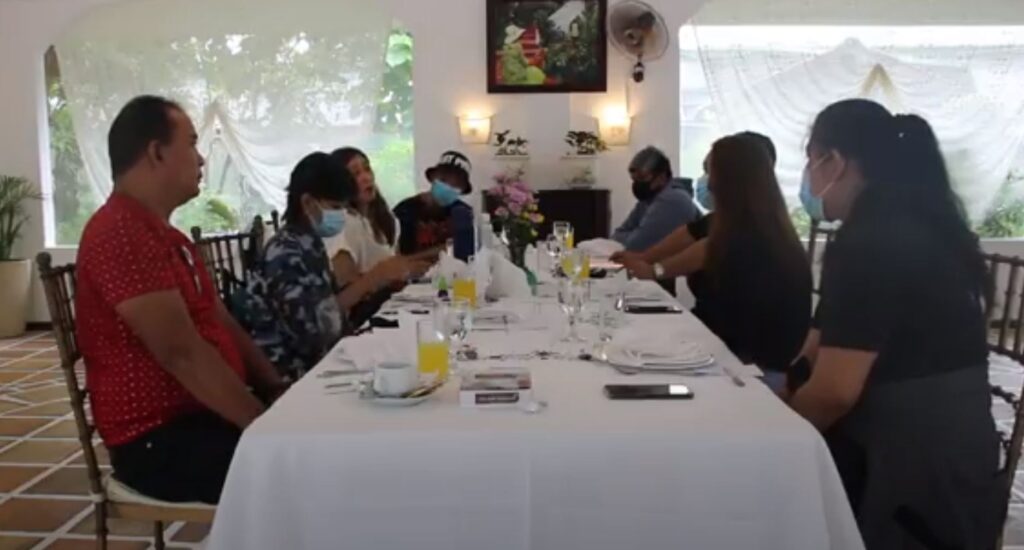 The 2 teams discussing their different agendas and goals
Camaraderie
Enhancing these three team competencies then leads to additional halo benefits, including better morale, stronger motivation and unified company culture.
LOOKING FORWARD TO THE NEXT.
There are dozens team building activities a company can use to develop relationships among co-workers, celebrate successes, and build communication skills. Regardless of the event's purpose, always make sure you take time to organize the details, set goals and communicate your expectations to the team.
Whether the event is taking place in a meeting room or at a commercial event facility, make sure that engagement and a positive experience are top priorities.
Lastly, incorporate team building as an ongoing part your company culture. One-off events can be fun but making team building activities a regular part of your operation will lead to better communication, improved morale, and higher productivity.
And with this, we are looking on to the next activity, perhaps something that involves an out-of-town or even an airplane ride.