San Miguel Corporation (SMC) will build a P50-million sports center in Balayan, Batangas as part of its commitment to help develop homegrown athletes who can compete in local and international sports competitions, as well as promote health and wellness in the town and throughout the province of Batangas.
This was announced recently by SMC President and Chief Operating Officer Ramon S. Ang, during the formal opening of the new Balayan municipal building and government complex, where he was also declared an adopted son of Balayan.
Ang said that the commitment to build a sports facility lines up with the local government's post-pandemic recovery plans, which includes promoting health and wellness through a public sports facility within its sprawling government complex.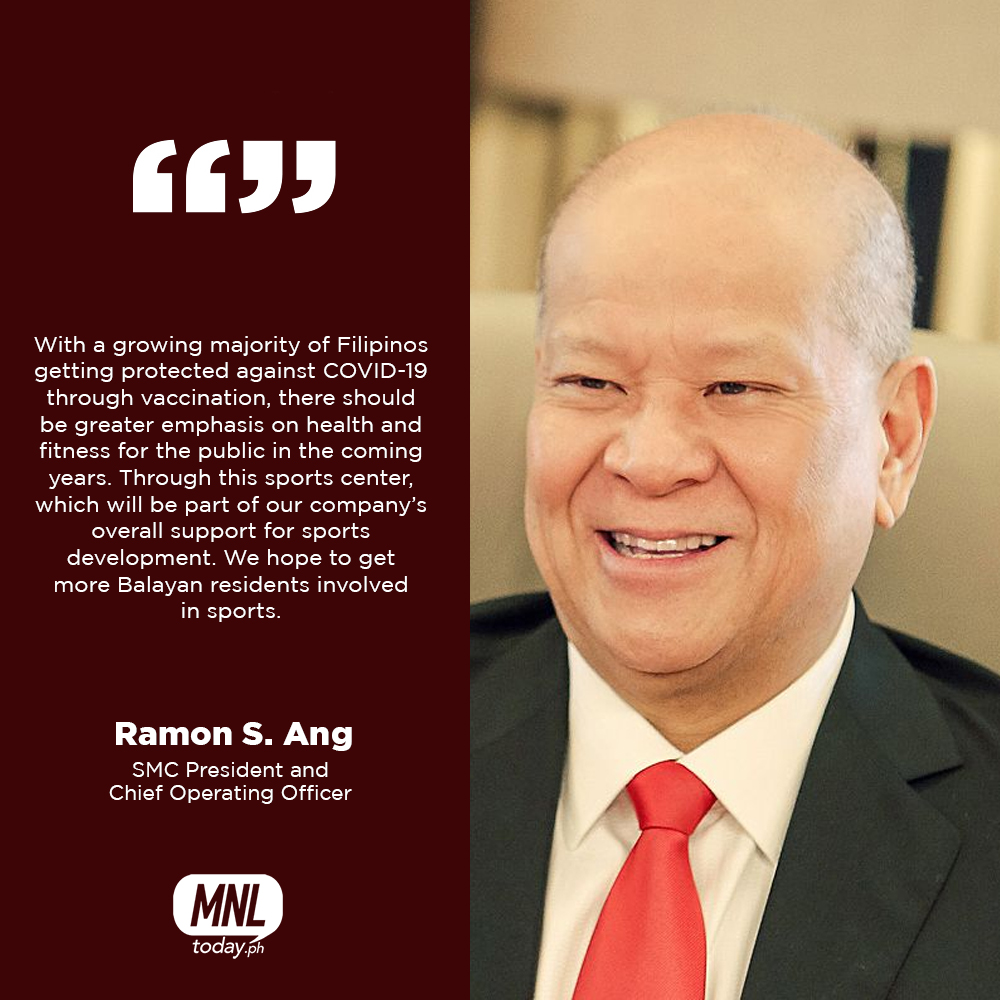 Ang pointed out that a number of the country's more prominent athletes are from the province. Barangay Ginebra Gin Kings' LA Tenorio and former Ateneo volleyball star Alyssa Valdez are from Nasugbu and San Juan in Batangas, respectively.
Throughout the pandemic, the company invested significantly to put up its own RT-PCR testing laboratory to provide free testing for its employees. The company also launched a nationwide employee vaccination program, dubbed Ligtas Lahat, to protect it 70,000-strong nationwide workforce.
Balayan Mayor Emmanuel Salvador Fronda II declared Ang an adopted son of Balayan, highlighting the businessman-philathropist's significant role in the socio-economic growth and progress of the town.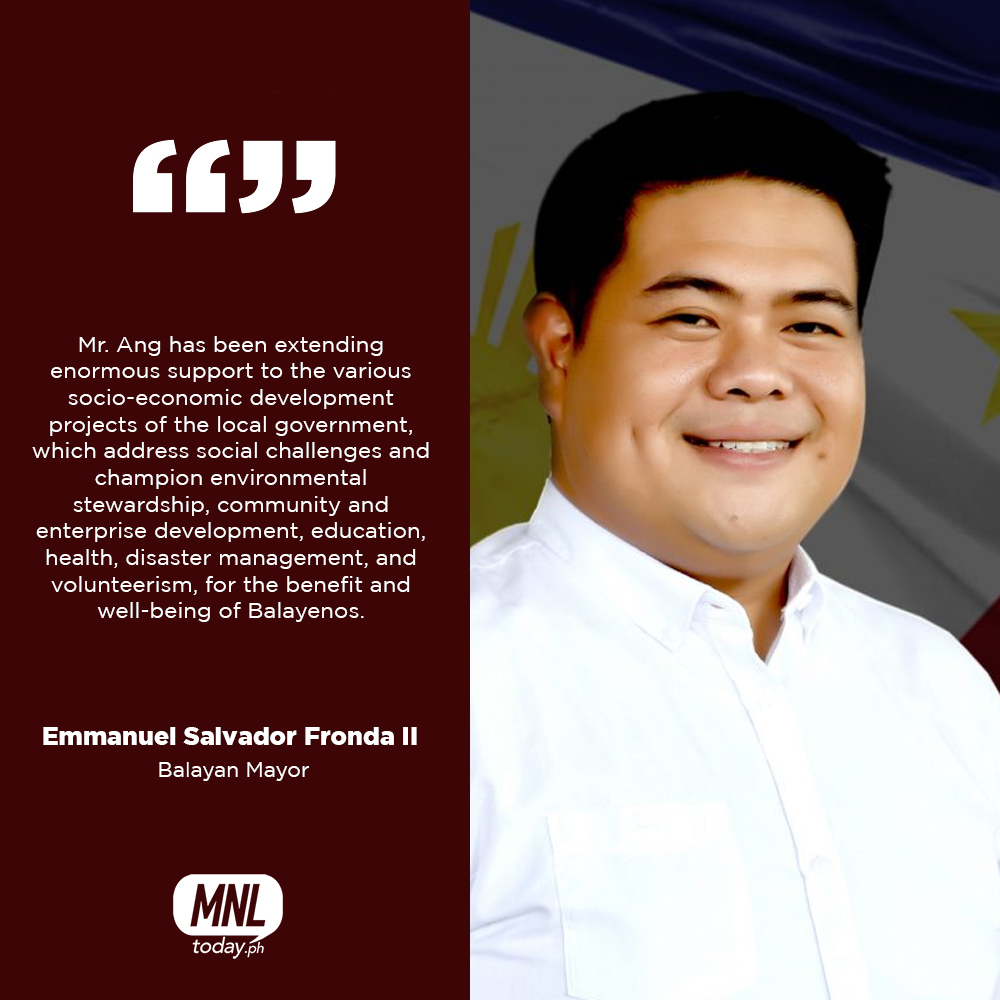 Mayor Fronda III also mentioned that "Drawing inspiration from his acts of generosity–which bring great impact to the community at large by uplifting the lives of the people and raising their standard of living–we deem it proper to issue the order to declare Mr. Ang as an adopted son of Balayan."
Ang shared, "With our country moving towards recovery from the pandemic, San Miguel is investing in many regions all over the Philippines, to help build public infrastructure and economic growth centers. We hope to do this in Balayan to help support the growth of your local economy and provide opportunities not just for people here, but also from all over Batangas,"
Recently, the SMC completed construction on its new sports facility in Pasig, the SMC Sports Complex, designed for use by the company and its professional basketball teams in the Philippine Basketball Association (PBA), namely the San Miguel Beermen, Barangay Ginebra San Miguel Gin Kings, and Magnolia Hotshots Pambansang Manok.
The SMC Sports Complex has three air-conditioned main basketball courts covering a total of 5,013 square meters. It is currently being utilized for SMC's COVID-19 employee vaccination activities.
A longtime sports patron, Ang gave a total of P22 million in incentives to the Philippines' Tokyo Olympics medal winners, including P10 million for the country's first-ever Olympic gold medalist, weightlifter Hidilyn Diaz. Ang awarded P5 million each to boxers Carlo Paalam and Nesthy Petecio for winning silver medals while he gave P2 million to Eumir Marcial for his bronze medal feat.
Aside from the cash incentives, Ang said SMC also provided Diaz and the three boxers with SMC businesses of their choice which they can put up in their respective home provinces.
Image Sources: tatlerasia.com, balayan.gov.ph, tiebreakertimes.com.ph