Through a partnership with Light Rail Manila Corp. (LRMC), the operator of the Light Rail Transit line (LRT-1) and Global Electric Transport (GET) in the Philippines, commits to working towards its vision of integrated mobility, a Mobility-as-a-Service company engaged in providing a world-class, emissions-free transport system.
With the strategic partnership, Under the strategic partnership, GET brings its extensive experience in the operation of an integrated passenger and fleet management system for the shuttle service to benefit LRT-1 passengers. The shuttle service will feature the Community Optimized Managed Electric Transport (COMET) minibusses.
"We are excited to be partnering with LRMC to be able to provide green and affordable transport solutions to every Filipino," Mr. Tony Olaes, GET Worldwide Chairman, said.
The shuttle service will be between LRT-1 EDSA Station and the Manila Bay ASEANA area with designated loading and unloading points along Macapagal Boulevard until Parañaque Integrated Terminal Exchange (PITX). For the second phase, the route will extend from LRT-1 EDSA Station to the Makati Central Business District.
"At LRMC, we are always on the lookout on how we can better serve our passengers and make their commute more convenient. LRT-1 passengers will also get to enjoy the first end-to-end emissions-free transport system in the Philippines as both LRT-1 and COMET help in reducing carbon footprint. LRMC has made a commitment to achieve net-zero greenhouse gas emissions, and part of this is adopting the use of digital management systems and promoting zero-emission transport solutions. Our partnership with GET aligns well with LRMC's sustainability initiatives and is anchored on UN Sustainable Development Goal 11 (Sustainable Cities and Communities) and Goal 13 (Climate Action)," LRMC President and CEO Juan F. Alfonso shared.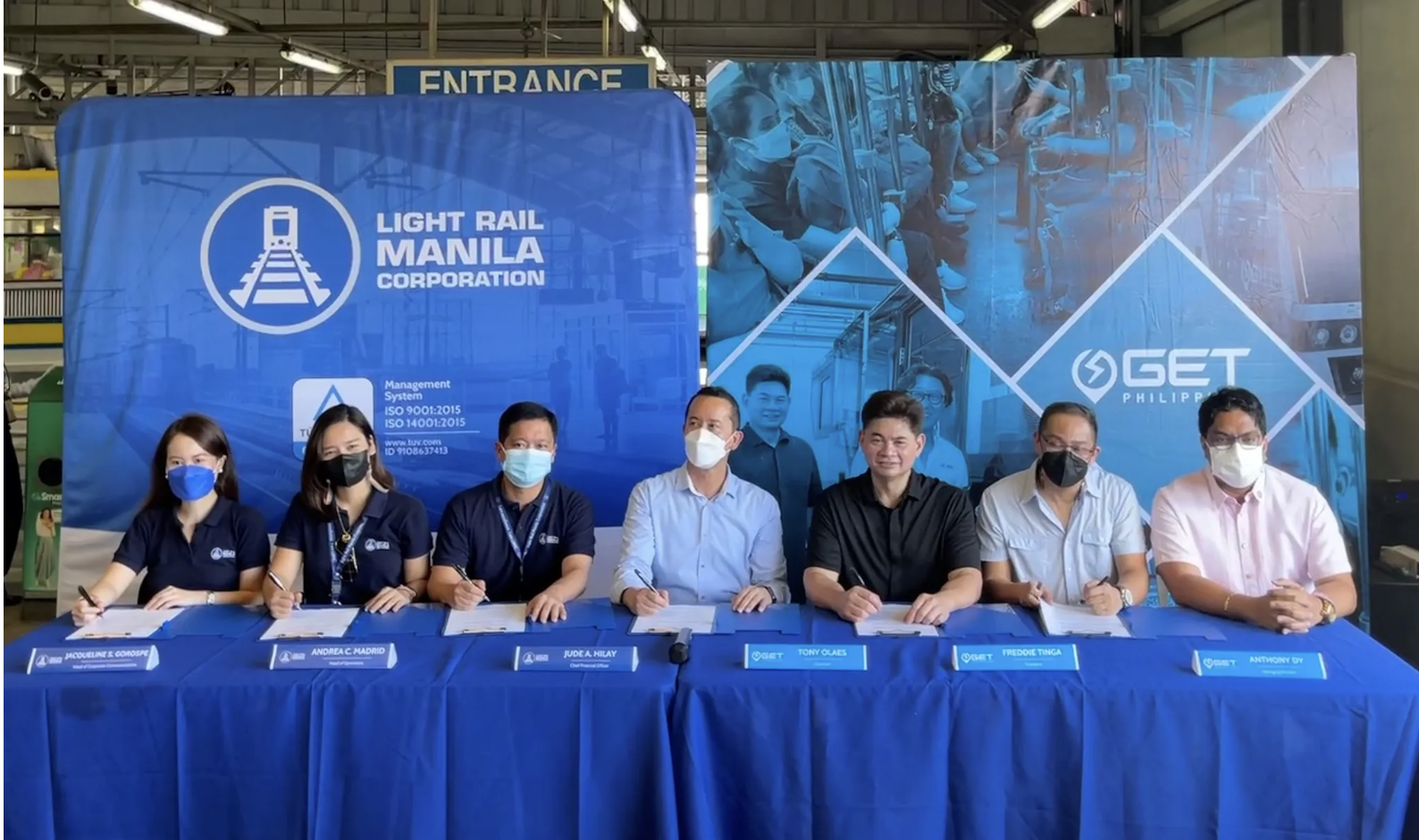 By signing up to become members of the LRT-1 Riders Club on the GETPASS App available for download from Google Play and App Store, LRT-1 passengers can enjoy and experience more seamless, comfortable, and convenient transport feeder service to and from select LRT-1 stations
Membership passes for the LRT-1 Riders Club come in the following amounts and validity of unlimited rides: Bronze-P50 for one day pass, Silver-P150 for one week pass, and Gold-P500 for one month pass.
The membership pass also provides access to ride the COMET buses on other routes within the GET Philippines network.
Sources: mb.com.ph
Image Sources: mb.com.ph