This writer is an old-school player. At 42, I have been emulating moves from the "classic" players from the past. Starting with the GOAT, Michael Jeffrey Jordan, I have also been a fan of Kobe Bean Bryant, Allen Iverson, Jason "White Chocolate: Williams, Steve Nash, Dennis Rodman among others. Yes, these are HOFers, and the fact that they are my idols, makes the millennial ballers wonder who are they?
Well, I may be exaggerating but the truth is, in today's basketball, the names that usually ring a bell will be new to old-timers who have been away from the game of basketball. Both playing and watching.
I'm fortunate or I must say blessed that at this stage in my life where most of my batchmates decided to let go of basketball and play golf instead can still play the game. And with the changing times, your number one weapon as a baller, which is a basketball shoe must also evolve. And being the usual MJ fan, I was introduced to the young blood of Nike's basketball shoe royalty. We all know that LBJ is still the King but the NBA has a lot of players who are making a name for themselves. And one of them is Paul George of the Los Angeles Clippers.
An instant scorer and relentless defender, Paul George is locked in on every possession. His two-way mentality allows him to seamlessly get into an unstoppable flow at any moment. "The game just slows down because of my focus on both ends", George says. "I can just take control".
Again, to reiterate my good fortune, I got hold of the PG4, BW colorway through our Studio 26 Construction team, when we bagged the championship in the Ortigas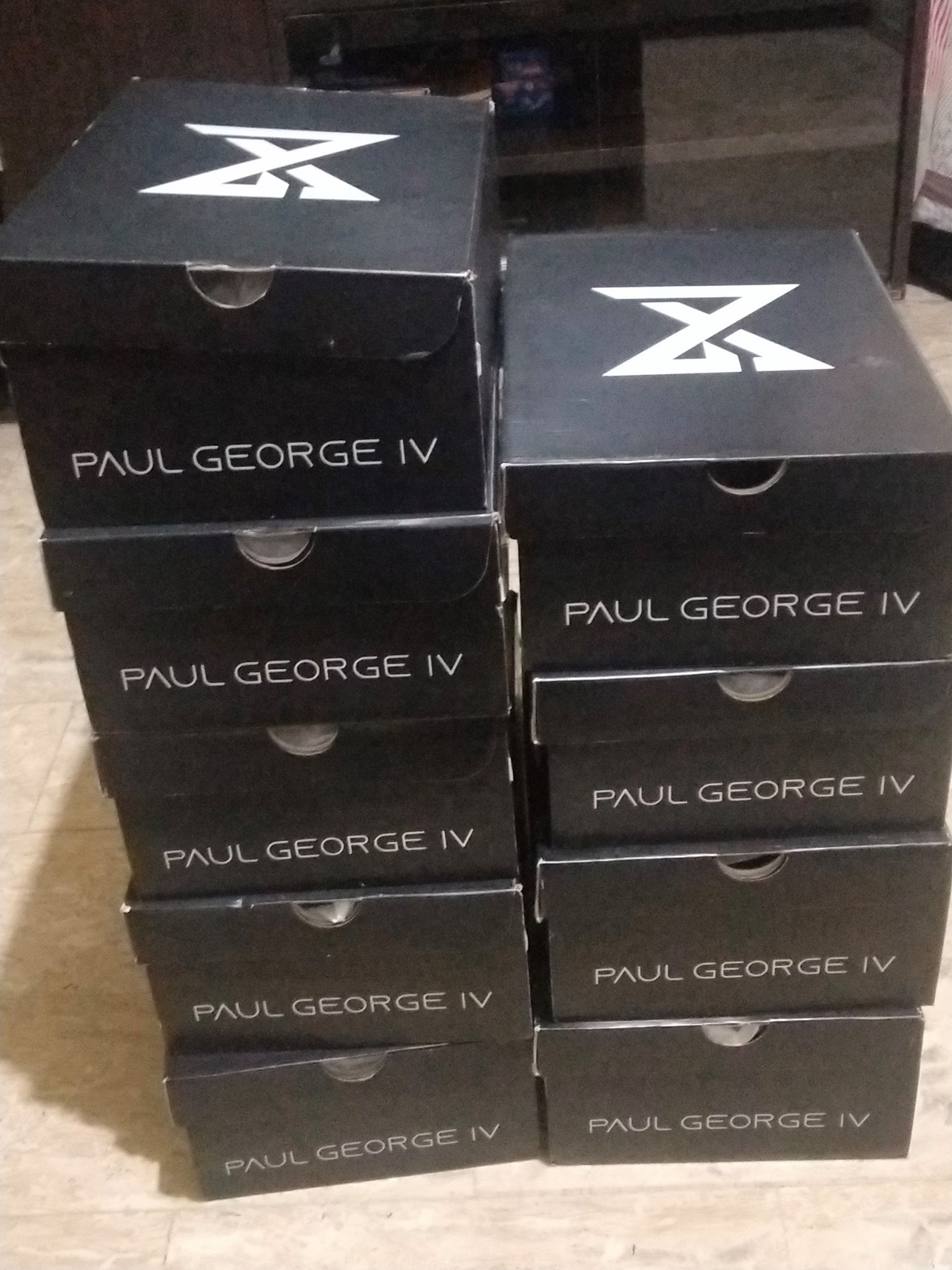 Designed to give PG lightweight comfort all game long, the low-cut PG 4 introduces a full-length Nike Air cushioning system that's soft and springy—perfect for versatile, two-way players.
The Nike PG line has been a symbol of consistency with its track record. Though this is the first time that I was able to experience a PG shoeline, I can say that Nike was able to consistently design and provide their respective ambassador the shoe they need and deserve depending on how they play.
The traction on the Nike PG 4 features a pattern that mixes solid translucent rubbers in its build. Despite the inconsistencies with translucent rubber's performance in other basketball shoes, the traction of the Nike PG 4 performs really well and it bites the floor hard. Design-wise, the moon crater-like look of the pattern also fits Nike's consistent incorporation of NASA and space in the PG line's design. Perfect for me when I use it on different basketball surfaces. From cement to hardwood, the PG4 delivers.
The PG4 also provides a good balance of impact protection, responsiveness, and comfort while only giving up a little court feel. It's definitely a plush cushioning set-up all types of players will love. When it comes to the materials, the PG 4 feature a standard textile and knit build for the upper. The shroud that covers the entire upper is split into two halves and fulfills different purposes. The lateral side features a sturdier fabric to hold your foot in place while making side-to-side movements. The medial side of the shroud, on the other hand, is an open-knit material that provides much-needed ventilation and for air to easily breathe on this part of your feet.
Overall, the Nike PG 4 was tight. Depending on the kind of player you are, you can be able to maximize the potential of this signature shoe from one of today's prolific scorers in the NBA, Paul George. Its cushion and zipper material remind me of that classic GLOVE shoes of Gary Payton. The tech specs are much more appealing and I can honestly say that this shoe is something I can use on different court surfaces.
I can only say thank you to Studio 26 Construction and to my champion teammates who helped me not just win another title, but to experience a different level of basketball shoe comfort in the PG4.