The Air Jordan 11 Cherry brings a Chicago colorway to the iconic patent leather sneaker. Cherry red patent leather mudguards surround the majority of the upper, alongside white leather and a matching Cherry red Jumpman. The already classic Michael Jordan shoes just got exciting with this colorway and this writer is more than static to own one. 
The Air Jordan 11 Cherry's tounge, laces, and inner lining are white, while the outside is icy blue. The Jumpman logo on the tounge and heel is also cherry red, with white upper and cherry red patent leather mudguard or "charol". 
Among the AJs, Air Jordan 11 is an instant classic and favorite of a lot of sneaker heads. For this particular colorway, the Air Jordan 11 Cherry is a great choice for those who are looking for a fashionable and comfy sneaker. The shoe is made with high-quality materials and features a comfortable cushioning system. The cherry red colorway is also a great way to add a "wow" factor to any outfit.
Released last December 10, 2022, the shoe retailed for $ 220 USD or around P 11,000.00. This did not stop mad sneakerheads and collectors to buy that it sold out quickly.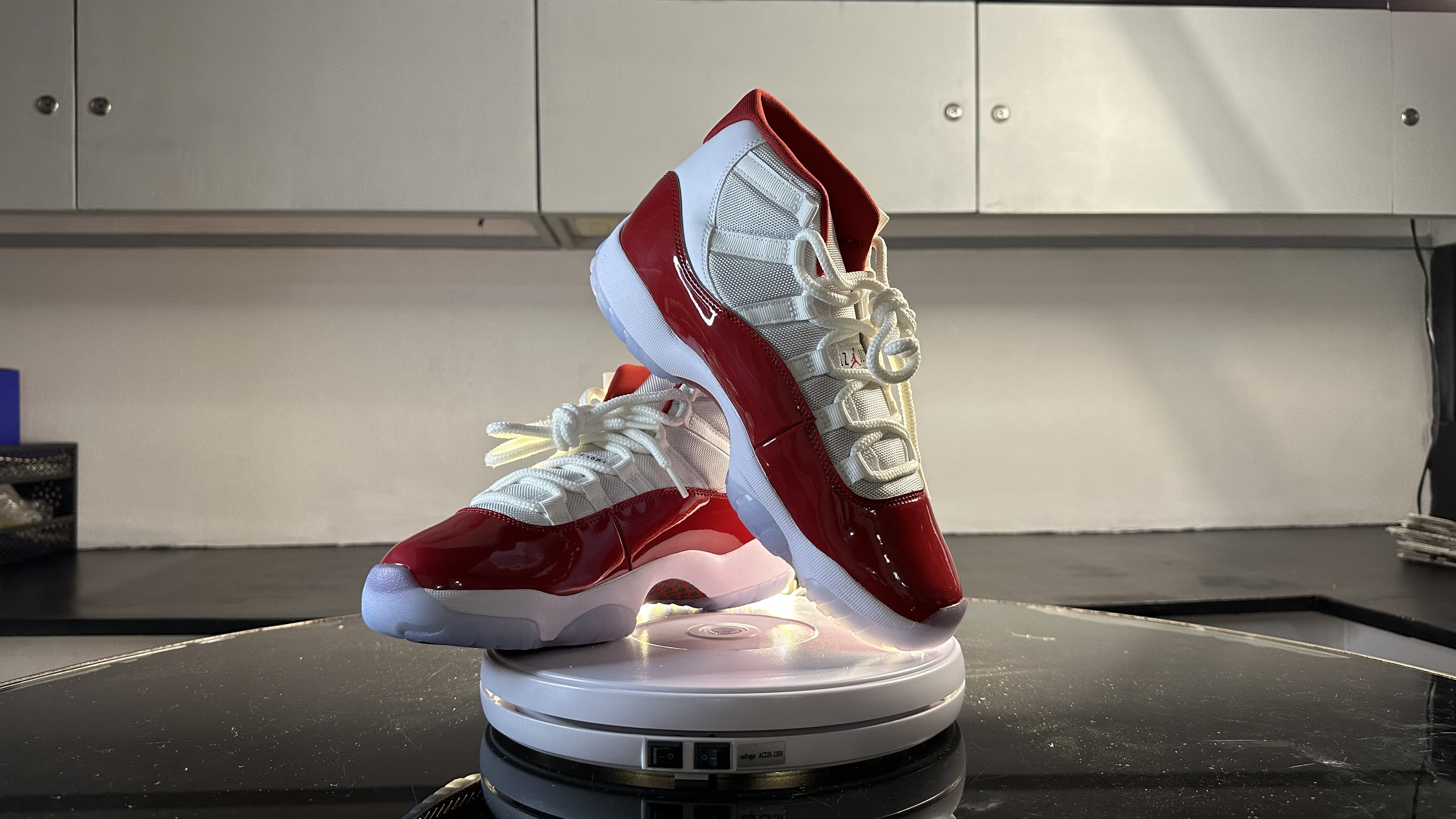 I have tried the AJ 11 – Cherry a couple of times on the court and I can say that it is also a good fit for me. The shoe is very responsive and provides excellent traction. The shoe is durable and can adjust to the kind of game that I can still have. From running, to a little bit of jumping and some sudden stops, I can say that the "shoe can do." Overall, the Air Jordan 11 Cherry is a stylish, comfortable shoe that performs well and is a must-have for any authentic Jordan Fan. Its stylish design, high-quality materials, excellent cushioning, good ankle support and durability all the more makes it worth the buck.
And outside from basketball, the shoe can also be a great asset when you go for meetings and other special events. This is true especially now that having these kind of classic basketball shoes by the GOAT are the IN THING and will PROBABLY never goes out of style.