I was in my first year college in De La Salle University when Reebok launched Allen Iverson's first-ever singnature sneaker. Designed by Scott Hewett, the Question is known for its colorful toe cap, ghillie lacing system, translucent outsole, and DMX cushioning. 
Back then, the sneaker culture was not that big and basketball shoes are usually bought and worn for the sole purpose of using it at the court. 
Reebok's "The Question" was a certified classic. Back then, it was a hit because of Iverson's on and off-court persona plus swag and style. Particularly, this writer being a basketball lover, I saw myself in him being a diminutive baller, I was able to relate myself to "The Answer" especially when he was quoted that in basketball and life, "It's not about the size but it's about the size of the heart".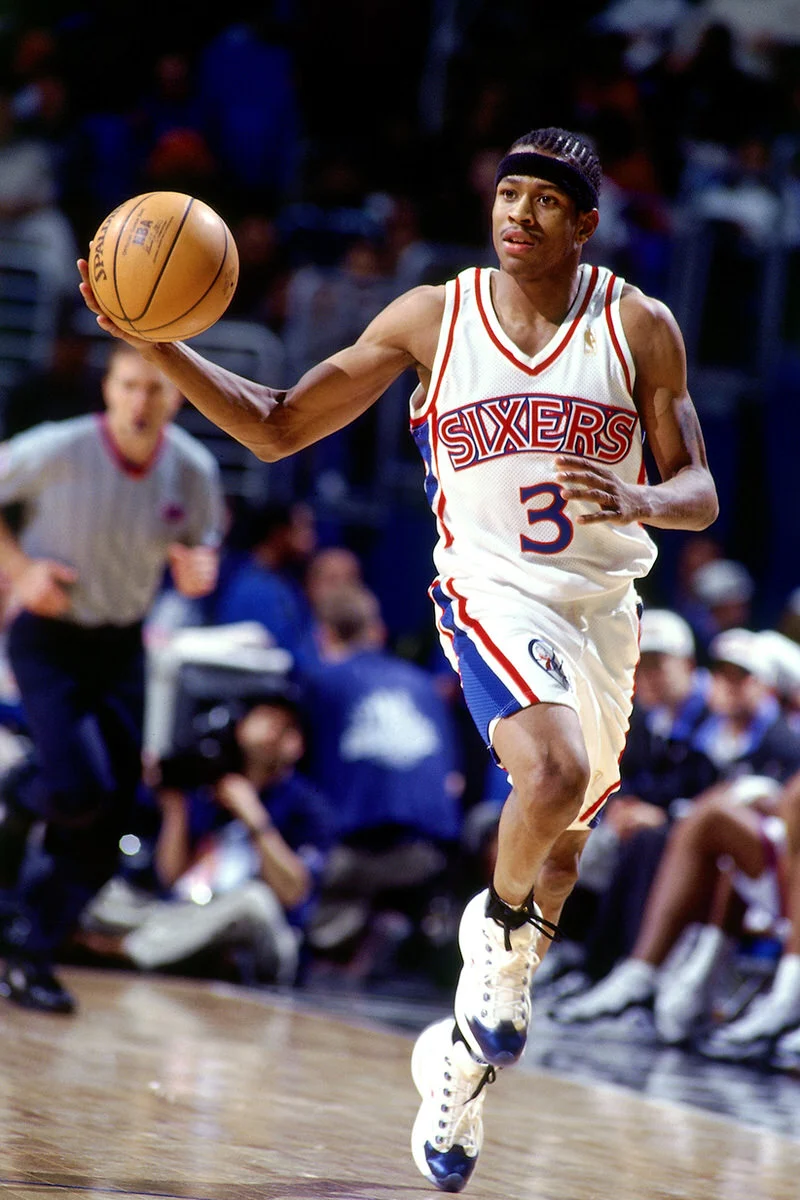 Fast forward to 2023. More than 20 years, I got an opportunity to have once again this Reebok classic. Back then when I wore these bad boys, I was playing hoops in the former St. Athanasius Gym in DLSU, the outdoor courts near the pebble wash tambayan as well as leagues in Antipolo.
Reebok is celebrating the 25th anniversary with the Question again since it it's the only shoe that Reebok can sell as a hoops shoe. I've seen numerous NBA players rocking the Question during the bubble so when the best in the world are wearing 25 year old shoes, it really comes to show you it ain't the shoes.
This writer has prepared its review on this Reebok classic:
ADVANTAGES: Traction is ok for both hard and indoor surface, good fit, Good support and has stability for any game or position. 
Hexalite and EVA Technology: A cushioning technology inspired by the honeycomb, which is one of the strongest yet lightest shapes in nature. The structure is covered by a durable layer of thermoplastic urethane which helps the setup maintain its shape and performance capabilities.
DISADVANTAGES: A bit heavy compared to the modern basketball sneakers, some parts of the shoes are hard esepcially in the toe and ankle area.
The Question is my top pick when it comes to Iverson shoes. Luckily, I have a dependable sneaker contact, Sir Jhayr Francisco that (https://www.facebook.com/delfin.francisco.1) who is one of my "go to" sneaker guy.
Owning again Reebok's Question brings me a piece of my childhood. Sure the tech is the same and for any baller who will notice my kicks esepcially of my age, it usually starts a conversation and they can't help but be impressed that I was able to own one.
And for someone like me who loves basketball, it is true that the answer of feeling good and on and off the court is "The Question".