Team Owner and representative of FSD Makati-Army, Gerald Javier is excited to be joining the inaugural cup of the FilBasket League to be held in Splendido Batangas this coming October under a bubble set-up. His passion for the game he loves has given him the opportunity to field a team and represent his business and area of residence, Makati City. 
A baller and a constant participant in various tournament, Javier heeded the call when a chance to form a team for the FilBasket League landed. He had to answer and eventually be ready for this mission.  
It will be a tall order for the FSD Makati-Army as the maiden tourney, organized by former professional cager Jai Reyes will be expected to feature teams from different commercial leagues including squads from Maharlika Pilipinas Basketball League (MPBL) and cagers from different commercial leagues all gunning for domination.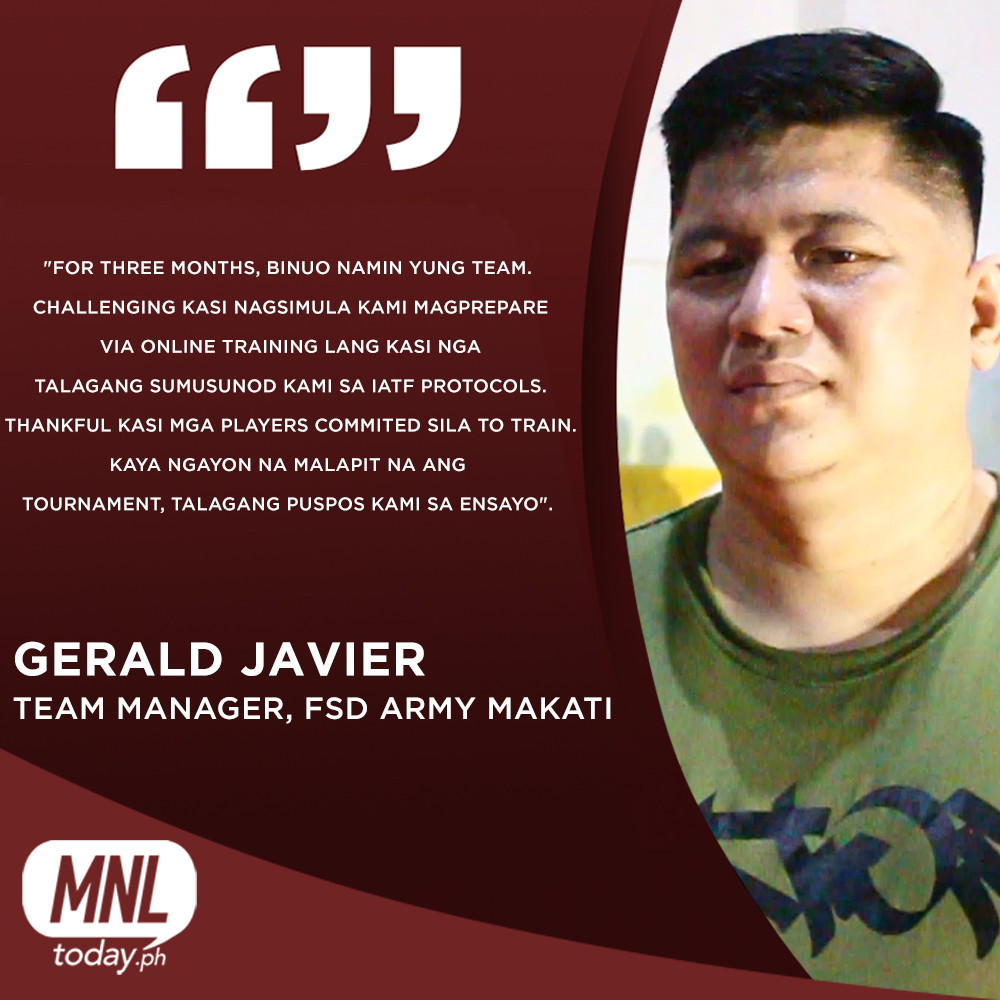 League founder Reyes guaranteed that health and safety protocols will be strictly implemented in Splendido, with COVID-19 testing to be done before, during, and even upon their exit from the bubble.
Among the teams that have already committed to participate in the maiden season includes MPBL champions San Juan Knights and Davao Occidental Tigers, Basilan, Pasig-Sta. Lucia Realty, EOG Sports Burlington, 7A Primus and the Muntinlupa Defenders.
The official roster is mainly composed of soldier athletes from the Philippine Army with guest players who are former college varsity standouts.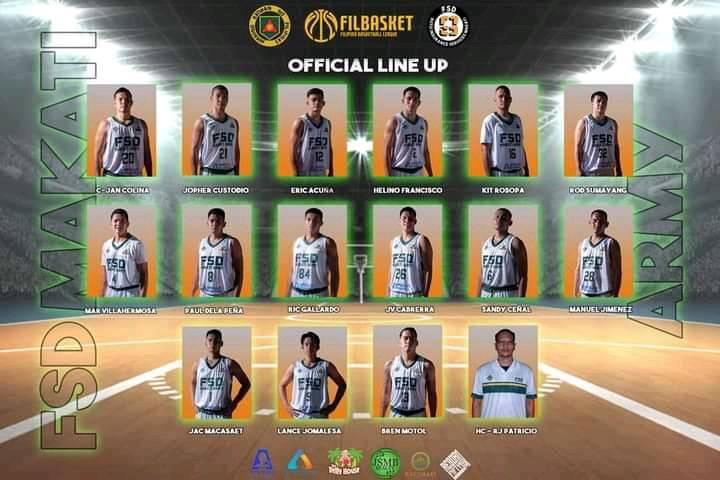 Headed by team captain Jan Colina, FSD Makati-Army will be a team to beat with players in its official roster that includes, Jopher Custodio, Eric Acuna, Helino Francisco, Kit Rosopa, Rod Sumayang, Mar Villahermosa, Ric Gallardo, JV Cabrera, Sandy Senal, Manuel Jimenez, Jac Macasaet, Lance Jomalesa and Bren Motol with head coach RJ Patricio.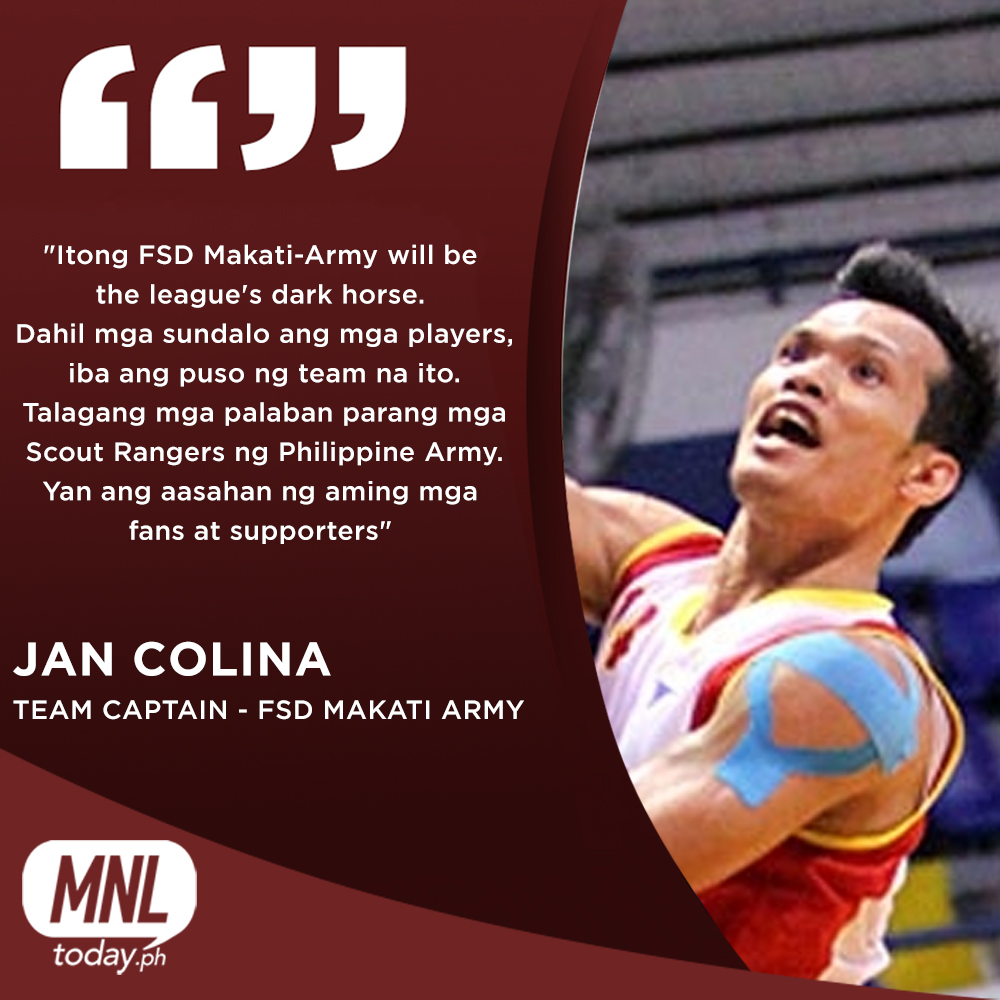 ​From passion to reality. This is the story of Gerald Javier, proud team manager of FSD Makati-Army. Because of his love for the game, he is now all-in in managing FSD- Makati Army and will make sure
that the team's supporter and fans will now have a new reason to watch basketball games.