Finally, a positive news that we all need.
COVID-19 cases in the Philippines, including in the National Capital Region (NCR), are on a decline, the Department of Health (DOH) reported this week.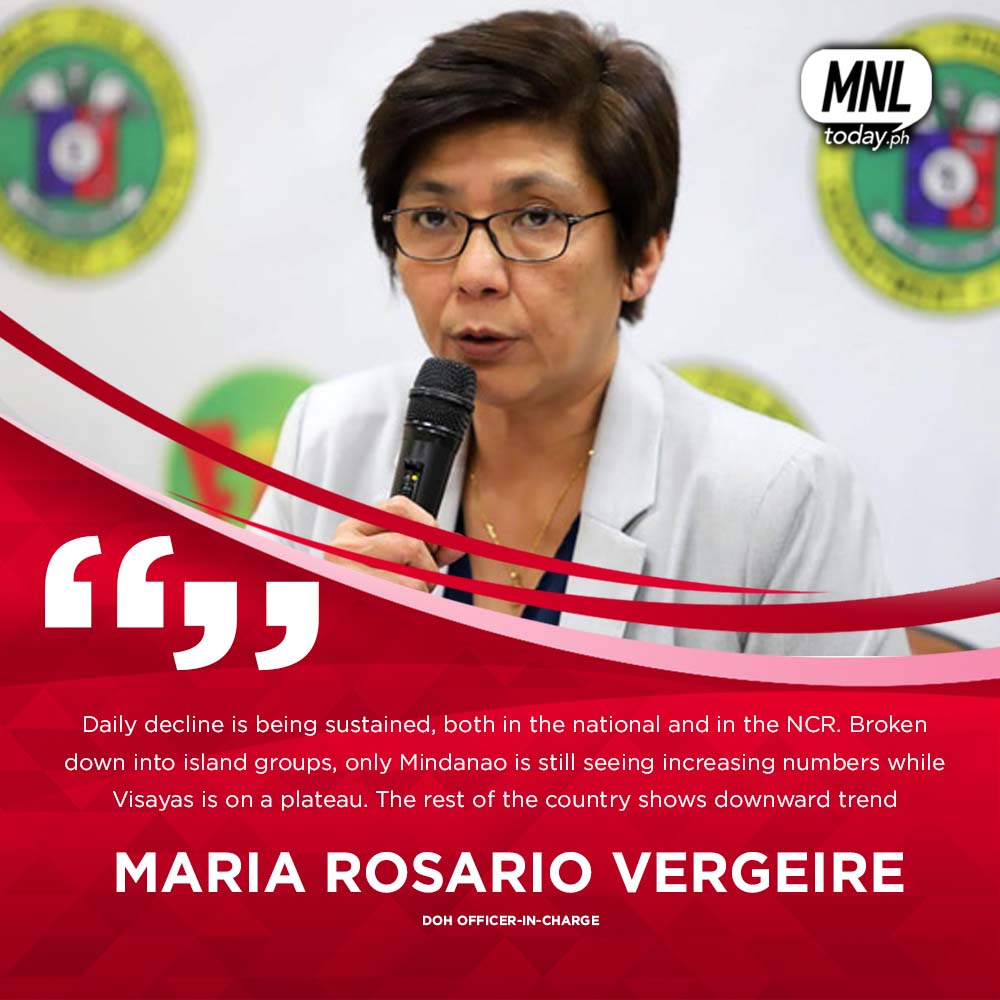 Similarly, she said the number of severe and critical cases is on a plateau, compared to the slow surge seen in the previous week.
"Though it was increasing for the past days, it's plateauing right now. We can see that it does not go beyond our threshold of 1,000. It's always less than 1,000 and if we look at the status of hospital admissions, we can see that it is less than 10 percent of admitted cases," Vergeire added
As to variants, the DOH reported the detection of over 100 additional Omicron subvariant cases in the country. These include additional 139 BA.5 cases, six BA.4 cases and one BA.2.12.1 case detected during the latest genome sequencing. The new BA.5 cases were detected in all regions except in Caraga.
As for the BA.4 cases, the DOH said these were detected in the Bicol region (3), Soccsksargen (2) and Davao (1). Meanwhile, the lone additional BA.2.12.1 case was found in Ilocos region.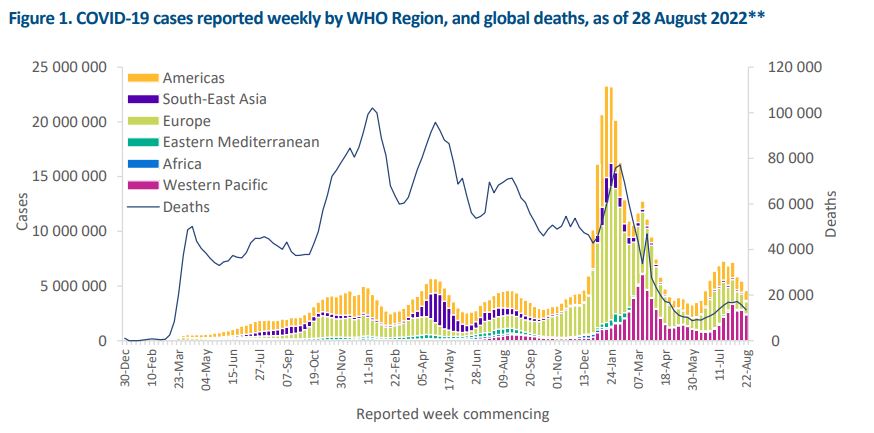 Daily COVID-19 cases in the country may climb to 9,000 by the end of September, according to the DOH. Vergeire said their updated projection showed that cases may increase from the current 3,000 plus daily cases being reported.
She said this is because of the higher mobility seen currently with the opening of classes earlier this week.
"With the opening of face-to-face classes and at the same time, parents bringing their children to school, there was an increase in mobility pattern. If we look at the cycle of disease transmission, there are many factors that could affect our cases," Vergeire said.
The health official likewise said the probability is there.
With additional report: The Philippine Star, Rhodina Villanueva