MANILA, Philippines – Philippine National Police (PNP) Chief Lt. Gen. Guillermo Eleazar led the opening of "Barangayanihan" Help and Food Bank at Camp Crame last 14 May 2021. Similar initiatives were launched at police regional offices nationwide.

Barangayanihan is the PNP's version of food aid stations for people coping with the pandemic. This is after reports of community pantry organizers being harassed and threatened.
"The COVID-19 pandemic has tested the true character and unveiled who we truly are as Filipinos," Eleazar said in a speech, calling on the entire PNP to support.
Truckloads of donations poured in – from sacks of rice, food packs, to face shields – from various PNP units, national and local government agencies, and private organizations and individuals arrived in Camp Crame.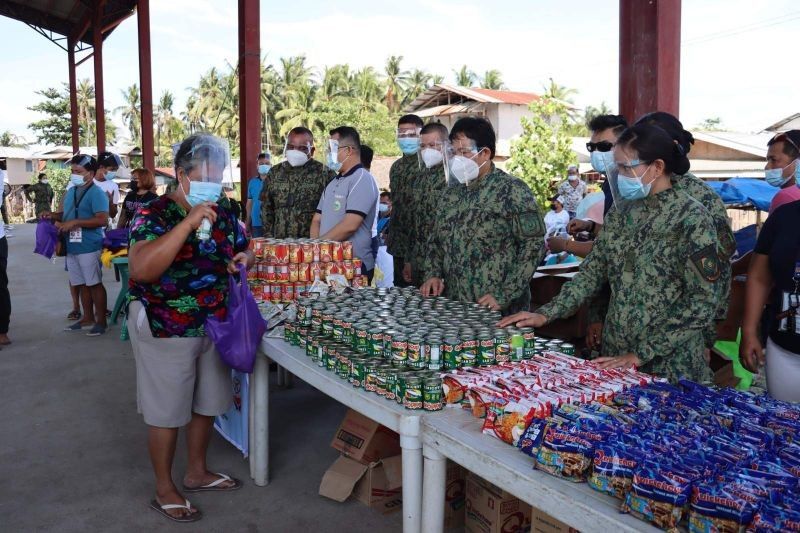 While this is a recently launched project from the PNP, these endeavors received criticism from several groups like Kilusang Magbubukid ng Pilipinas, saying: "[This] shows the PNP's desperation to 'copycat' community pantries by launching its own community lugawan to advance their selfish interests of salvaging the PNP's tarnished image and reputation."
In a separate statement, the PNP said the project was just a continuation of its past community-building efforts, such as the PNP Food Bank. Also, Retired Police General Debold Sinas cited the PNP Food Bank as a prime example, where it serves both as a collection and distribution point of donated goods for indigent or disaster-stricken families.
Additional Report: Dexter Cabalza, Philippine Daily Inquirer
Photo Courtesy: BARANGAYanihan Help & Food Bank FB Page, PhilStar, PNP.gov.ph