The Philippine National Police (PNP) is all set to implement again the stricter health protocols against coronavirus disease (Covid-19) in Metro Manila. Their preparation and implementation started last January 3, in time for the rising COVID-19 new cases. 
In addition, this is to further strenghtnten Inter-Agency Task Force for the Management of Emerging Infectious Diseases (IATF-EID) decision to place National Capital Region (NCR) from the current Level 2 to a more stringent Alert Level 3 from Jan. 3 to 15 as the country saw a spike in Covid-19 infections.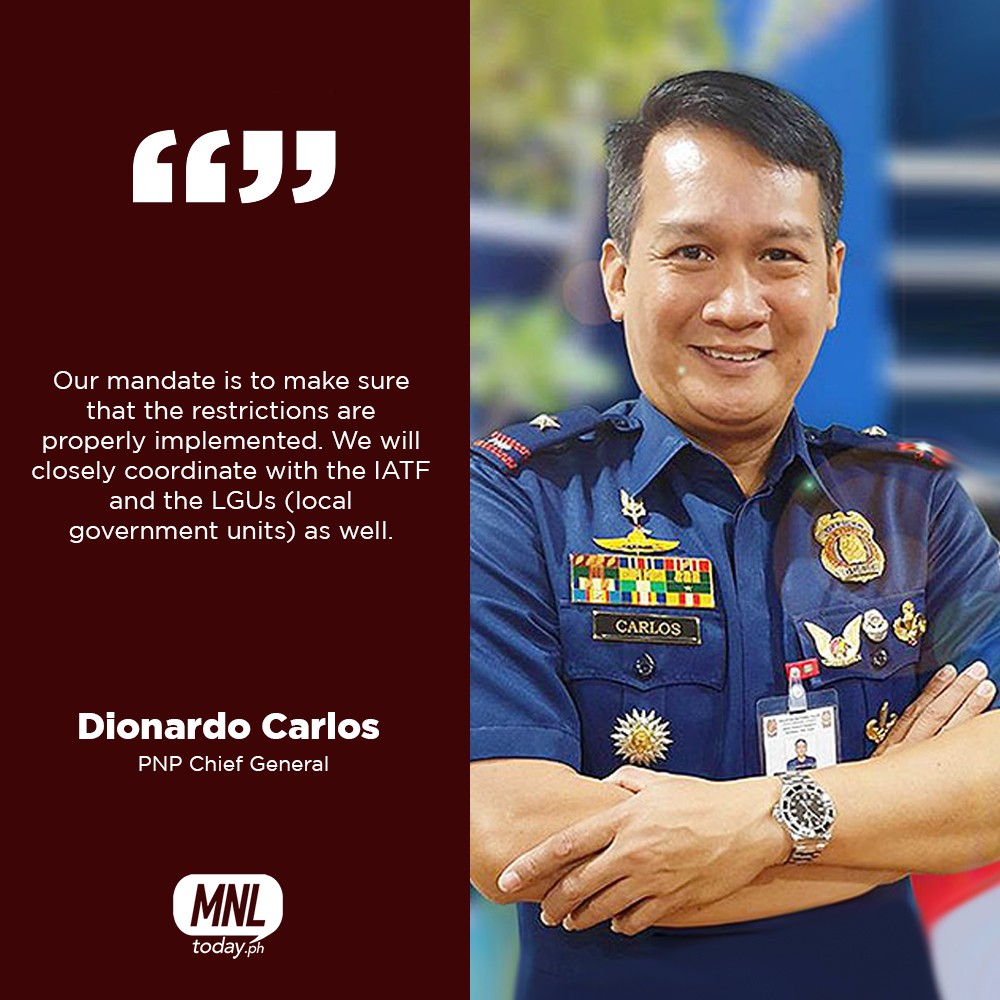 Under Alert Level 3, establishments or activities shall be allowed to operate or be undertaken at a maximum of 30 percent indoor venue capacity for fully vaccinated individuals only and 50 percent outdoor venue capacity, provided that all workers of the establishments are fully vaccinated against Covid-19.
Intrazonal and interzonal movement are still allowed, however, reasonable restrictions may be imposed by the LGUs, which should not be stricter as those prescribed under higher alert levels and subject to the oversight, monitoring, and evaluation of their respective Regional IATF.
Those below 18 years of age, and those belonging to the vulnerable population, shall be allowed access to obtain essential goods and services, or for work in permitted industries and offices in accordance with existing labor laws, rules, and regulations. Individual outdoor exercises shall also be allowed for all ages regardless of comorbidities or vaccination status.
All implementing agencies are instructed to ensure that all protocols are adhered to and minimum public health standards are observed especially in closed and crowded spaces, and close-contact activities.
Carlos said he expects the stricter alert level status to receive criticism but the police force has the duty to enforce the restrictions, reiterating the value of following the minimum public health standards. He said security personnel in establishments can also serve as force multipliers in ensuring that health protocols are strictly observed.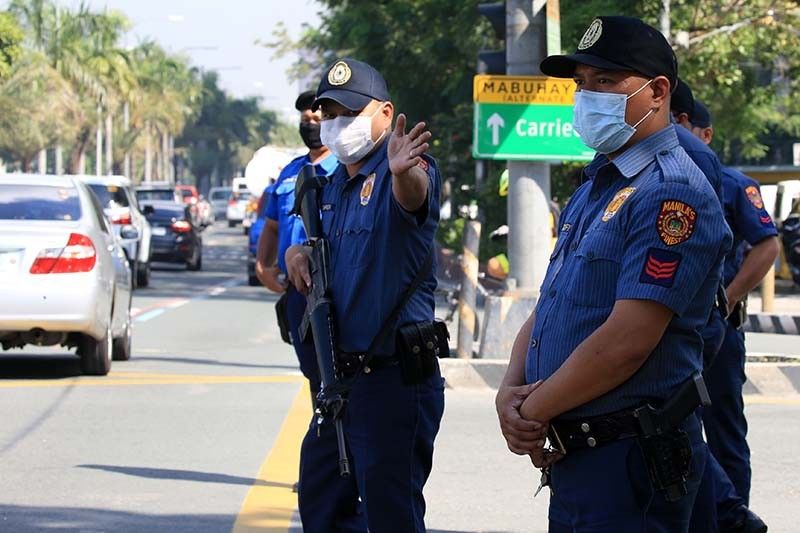 "Police personnel can't be in every public place at all times. Given this limitation, the assistance of private security officers is a major boost," he added. Carlos also the PNP is also ready to enforce granular lockdown in specific areas with a relatively higher number of Covid-19 cases.
"This is a proven approach. The residents in the area are given much attention. The movement is controlled, but the possibility of spreading the virus is lesser," Carlos said. Carlos said the PNP is also prepared for contingencies arising from the possibility of other regions being placed on stricter alert levels.
He reminded the public anew not to be complacent, saying wearing of face mask and observing physical distancing are still the best practices in preventing the further spread of the virus.
With additional report: Manila Times, Christopher Caliwan
Image Sources: philstar.com, bworldonline.com, pna.gov.ph