The COVID-19 pandemic may have negatively impacted the energy sector but it has opened up a window of opportunity to reset and realign the sector. Both demand in electricity and petroleum have dropped significantly as economic activity came to a halt since the COVID-19 lockdown started. The lockdown also halted private and public transport, effectively reducing fuel demand and resulting in the closure of some retail stations.
Data from the Department of Energy (DOE) showed oil demand decreased by 22.9 percent from 14 million liters in the first half of 2019 to 10.8 billion liters in the same period in 2020. Moreover, at least 10 percent of fuel retailers, particularly in areas that are not on main roads, have closed down. It is but natural to have a decrease in demand due to lockdowns and quarantine, thus, the general public was restricted to travelling.
With fluctuating oil prices coupled with the drop in demand and weak refining margins, the country's only two refiners – Pilipinas Shell Petroleum Corp. and Petron Corp. – decided to close down their refineries and import fuel instead. Shell's Tabangao refinery, which was put up in 1960, has been shut down since May 24 and was permanently closed down in August to help insulate the firm from further deterioration of refining margins, and aid in its cash preservation efforts.
On the other hand, Petron's Bataan refinery will be on economic plant shutdown beginning the second half of January 2021. It will resume commercial operations if the economy and margins improve. Petron said there would be no supply disruption since it has healthy inventory and it will be importing finished products.
Cusi said the DOE respects the business decision of the two oil companies to adapt to the existing market and economic situations. As of the first half of 2020, oil demand declined 22.9 percent to 10.8 billion liters versus 14 billion in the same period a year ago.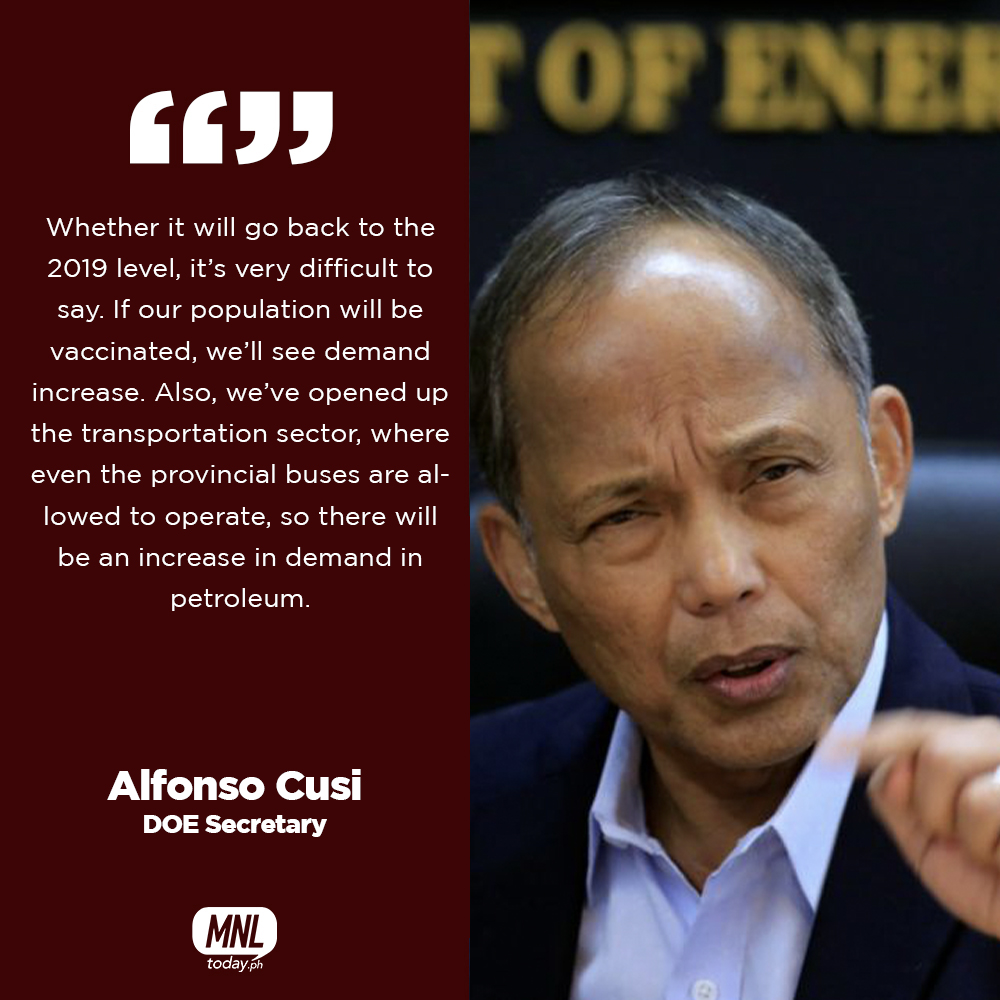 At the onset of the enhanced community quarantine (ECQ), the DOE said Luzon's electricity consumption dropped by around 30 percent year-on-year. This, as commercial and industrial sectors were closed down and people were ordered to stay inside their homes to prevent spreading the virus.
Aboitiz Power Corp. president and CEO Emmanuel Rubio said the power sector was impacted by the pandemic as seen in the significant decline in energy demand and consumption with the imposition of COVID-related lockdowns.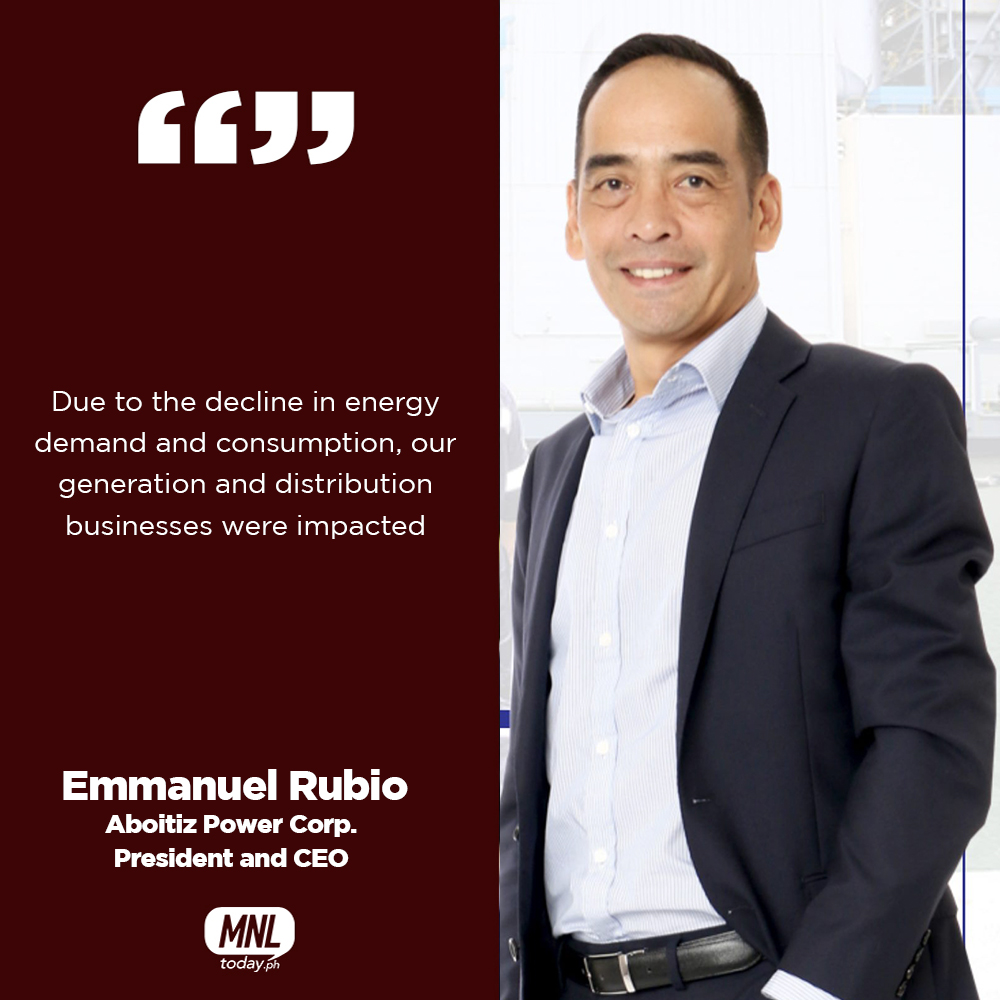 AboitizPower is currently one of the largest electricity distributors in the Philippines with ownership interests in seven distribution utilities including the second and third largest in the country.
While commercial and industrial demand plunged, the residential sector drove electricity consumption as most people stayed at home and companies implemented work-from-home arrangements.
Manila Electric Co. (Meralco), the country's largest power distributor, estimated around one million residential customers were stuck working from home during the quarantine period.
The power distributor's franchise area – which covers Metro Manila, Bulacan, Cavite and Rizal, as well as certain areas in Batangas, Laguna, Pampanga and Quezon – felt the full effect of the government imposed quarantine in Luzon which started mid-March.
During the summer period, several residential areas within the Meralco franchise area experienced isolated power interruptions lasting for a few minutes to hours as distribution facilities succumbed to extremely hot weather and a surge in demand from families forced to stay indoors.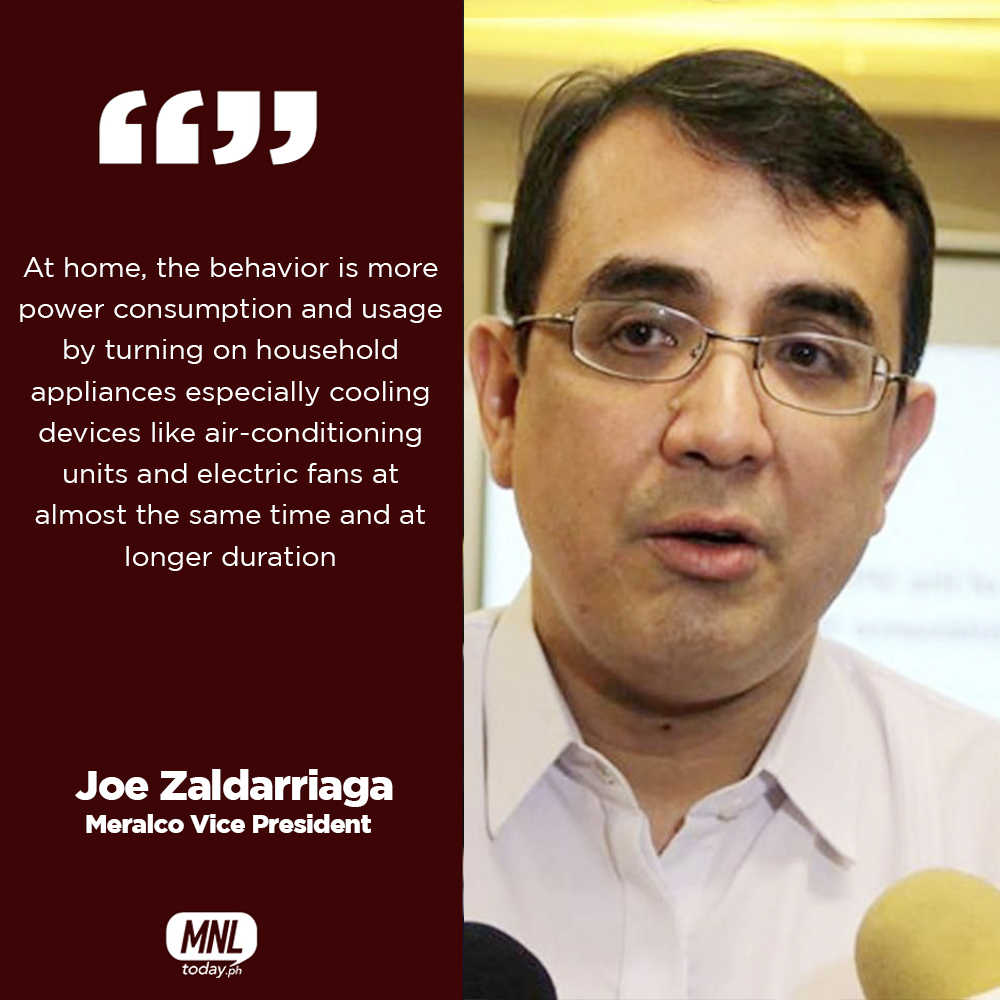 Meralco and other power distributors also faced the challenge of meter readings while customers experience bill shock due to the pandemic. With strict quarantine protocols, power distributors were forced to estimate the consumption of customers, which led to the bill shock.
As the country's largest power distributor, Meralco has been actually rolling out its smart meter program since 2015, starting with prepaid meters within its franchise area. This is part of automating its massive distribution network. However, the deployment of its smart meters slowed down because some of its applications are still pending with the Energy Regulatory Commission (ERC).
Under its applications, Meralco had asked for approval to roll out a million smart meters. However, in 2019, the ERC said it needed to conduct a thorough cost evaluation on Meralco's advanced metering infrastructure (AMI) project.
With the economy slowly opening up, demand has started to pick up somehow.
2021 is a pivotal year for the power industry as the country decided to shun new coal power developments in the future. From advocating a no-cap energy mix policy in 2016, the DOE said it would stop endorsing greenfield coal power plants. In the Association of Southeast Asian Nations (ASEAN) region, coal is an unchallenged power source as it remains as the cheapest source of power.
The government is looking to bring the share of renewable energy (RE) back to the 35 percent level as it reviews the National Renewable Energy Program (NREP) 2011-2030. Under the new targets under NREP 2020-2040, around 34,000 megawatts (MW) of RE installations are set to be developed by 2040.
With additional reports: Danessa Rivera, The Philippine Star