House representative and Albay Rep. Joey Salceda called the attention of Land Transportation Office (LTO) on no-contact apprehension policy (NCAP) 'flip-flop'.
Salcedo tapped the LTO for the abrupt reversal on NCAP from petition for suspension to just allow local government mandate what they want.
"Some 24 hours ago, LTO was calling for a suspension of the NCAP by arguing that we need guidelines first, before we implement such a drastic and problematic policy change," Salceda stated.
He also noted, LTO announced without notice that LGUs can do as they please, and they'll just craft guidelines, but perhaps these guidelines will be optional.
"May I remind the LTO that as an attached office of the Department of Transportation, its constituency is the transport sector, which this policy is hurting, and not the local government units," Salceda added.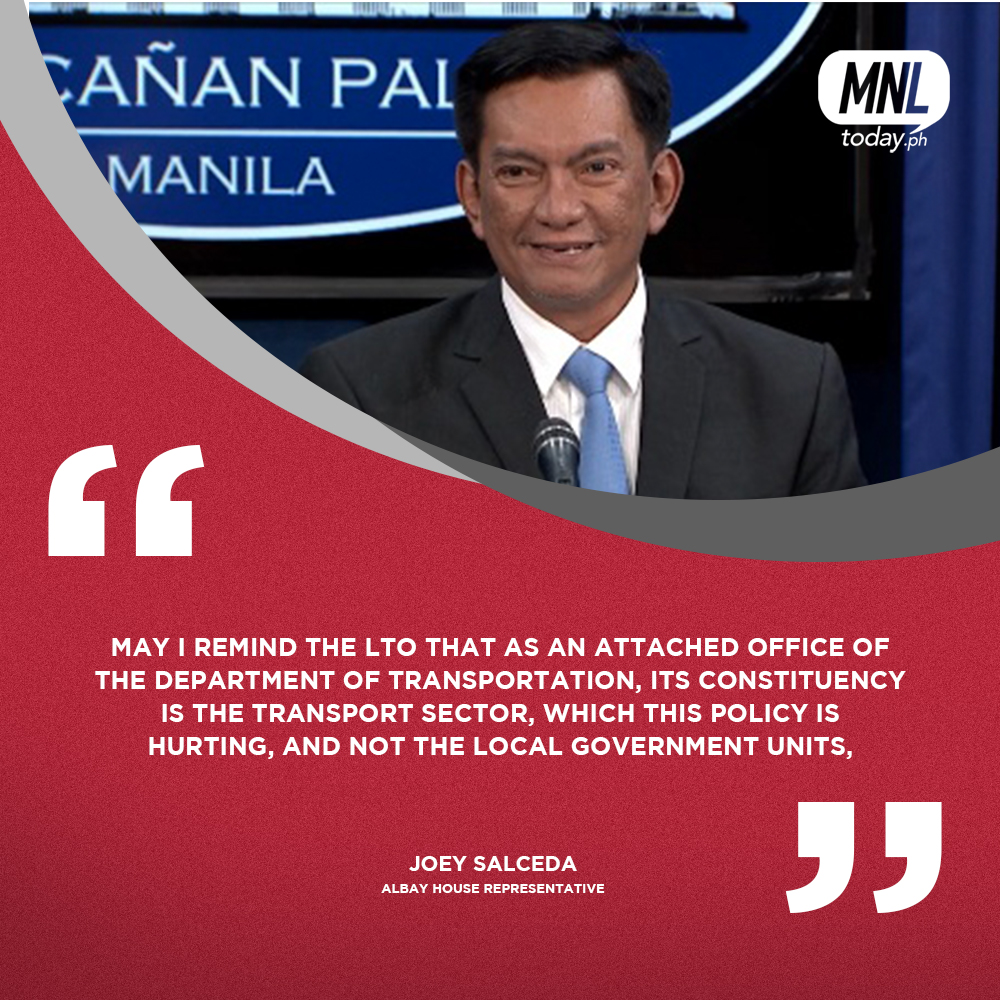 LTO has no power
LTO Deputy Director Roberto Valera expressed that LTO have no command to mandate local government units to suspend the NCAP.
"LTO's stance is to suspend the NCAP temporarily but submit to discussion of the guidelines. We don't have the rights to stop that and that is our position for the meantime. But LTO have no authority to suspend it." Valera state in mixed Filipino and English.
There is already a technical working group formed by the LTO to discuss and study proposals for deliberation by the LGUs and the Metropolitan Manila Development Authority (MMDA).
Assistant Secretary Teofilo Guadiz, LTO chief, said that LTO does not oppose the NCAP itself, however only ought to have an effective, efficient, responsive and fair policy that will benefit the motorist.
LTO is still in the process of clarification if the memorandum signed by Guadiz permitting the registration of vehicles with pending NCAP violations will be imposed.
MMDA Chariman Carlo Dimayuga III, stated their "full support" on the NCAP.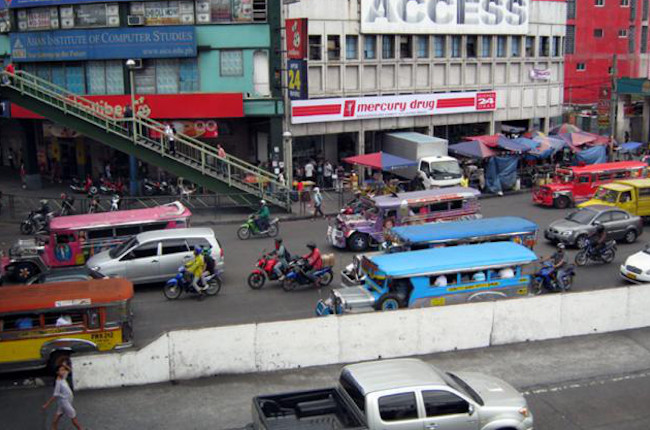 Mayors stand firm
Metro Manila mayors firmly stand on implementing the NCAP, informing the public its continuous enforcement while improving the traffic system.
Mayors Joy Belmonte of Quezon City, Eric Olivarez of Parañaque, Wes Gatchalian of Valenzuela City, Honey Lacuña of Manila and Francis Zamora of San Juan on a joint statement released on Thursday, insisted on their local governments' authority to continue policies that they believe would be beneficial and helpful to the city and motoring public manage with traffic problems.
"With this in mind, we, the undersigned Local Chief Executives, have joined together on a common stance to continue the implementation of NCAP within our respective territorial jurisdictions and vow to continuously improve infrastructure and road conditions foreseeing the need for a safer environment for our constituents," the mayors stated, adding that the NCAP conforms with this objective as well as the pursuit of joint ventures and public-private partnerships.