Russian Ambassador Marat Pavlov yesterday assured President-elect Ferdinand "Bongbong" Marcos Jr. of Russia's readiness to extend assistance to the Philippines, especially in its energy needs amid a spike in oil prices arising from Russia's invasion of Ukraine.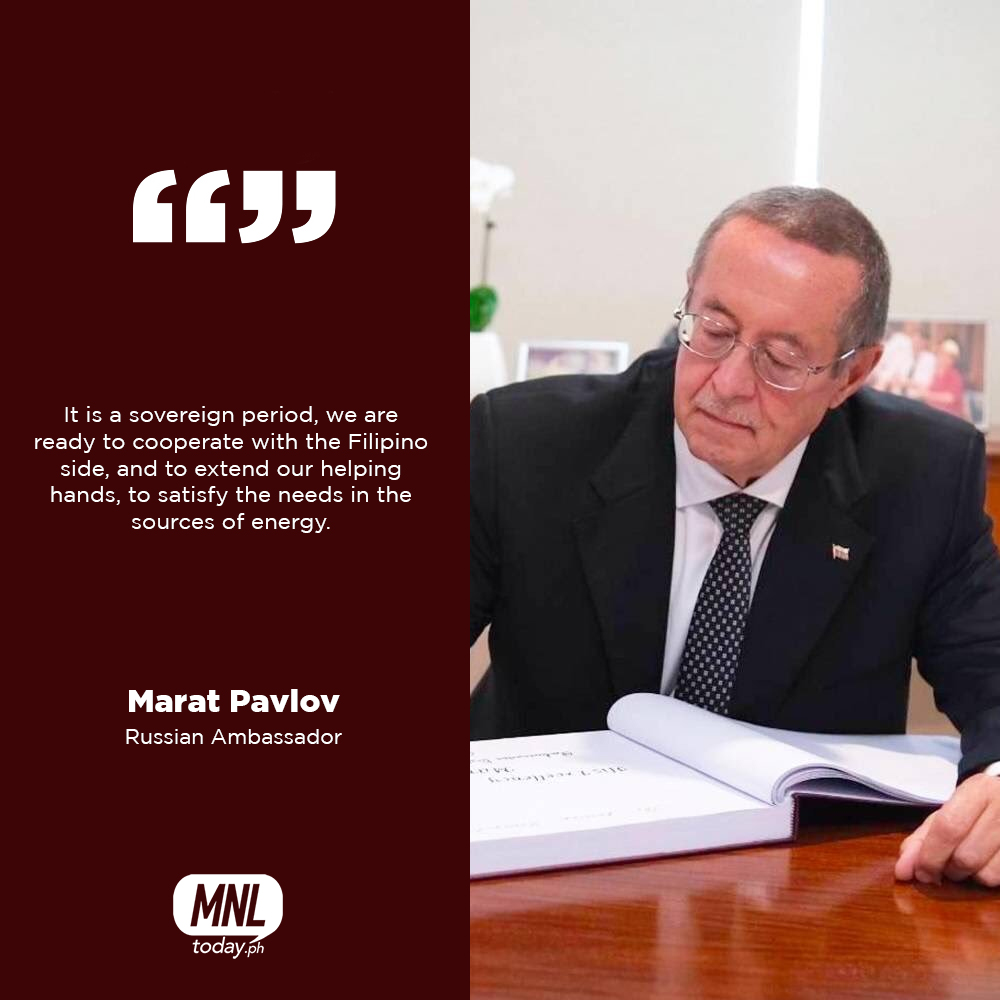 Oil and gas prices have been going up while inflation soared amid the Russian-Ukraine war that started in February of this year.  Pavlov said Russia is also open to expanding areas of cooperation with the Philippines under the Marcos government. Marcos responded by assuring Russia of Philippine cooperation, and said he will stand by his independent policy in connection with the conflict between Russia and Ukraine, a statement from Marcos' office said. Pavlov confirmed this, saying that Marcos talked of his independent policy when they discussed the Russia-Ukraine conflict. "As far as I understand, the President-elect would like to continue his independent policy and he will cooperate with the Russian Federation," Pavlov said.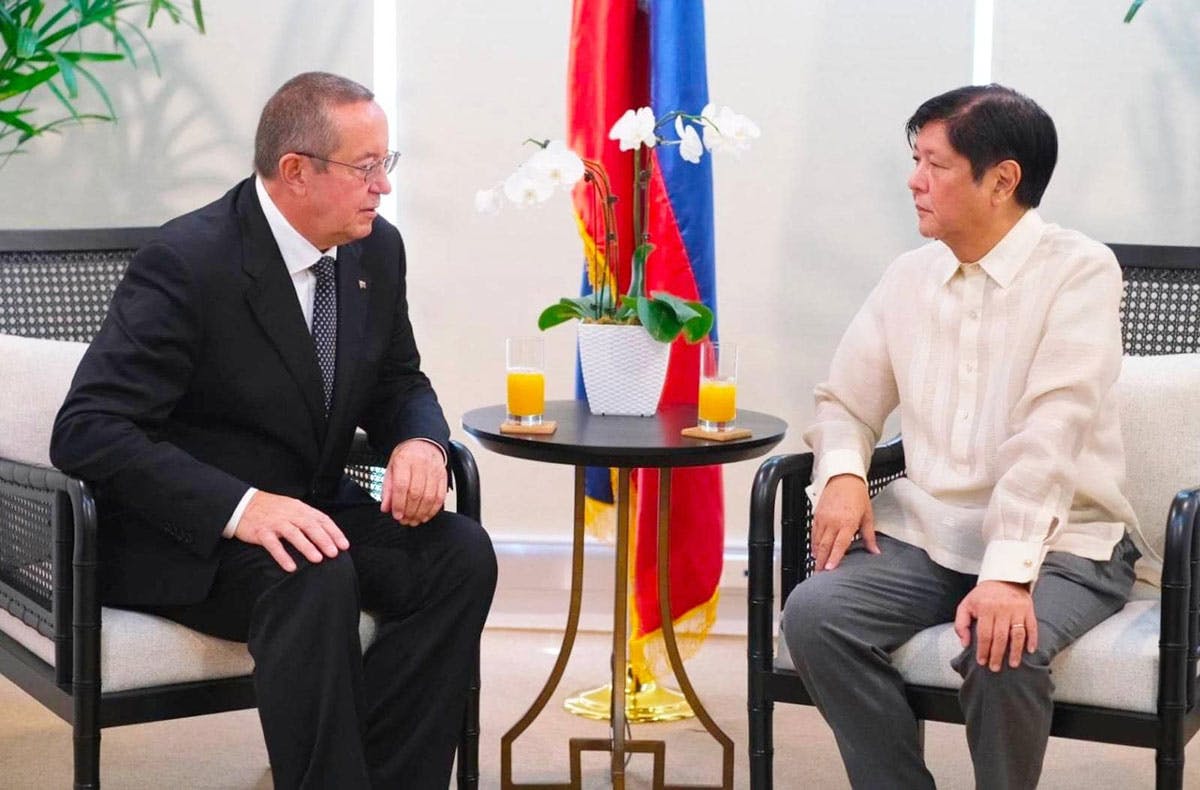 During the campaign period, Marcos said it is not necessary for the Philippines to take a stand on the Russia-Ukraine war, but later called on "Russia to respect Ukraine's freedom and its citizens' democratic way of life."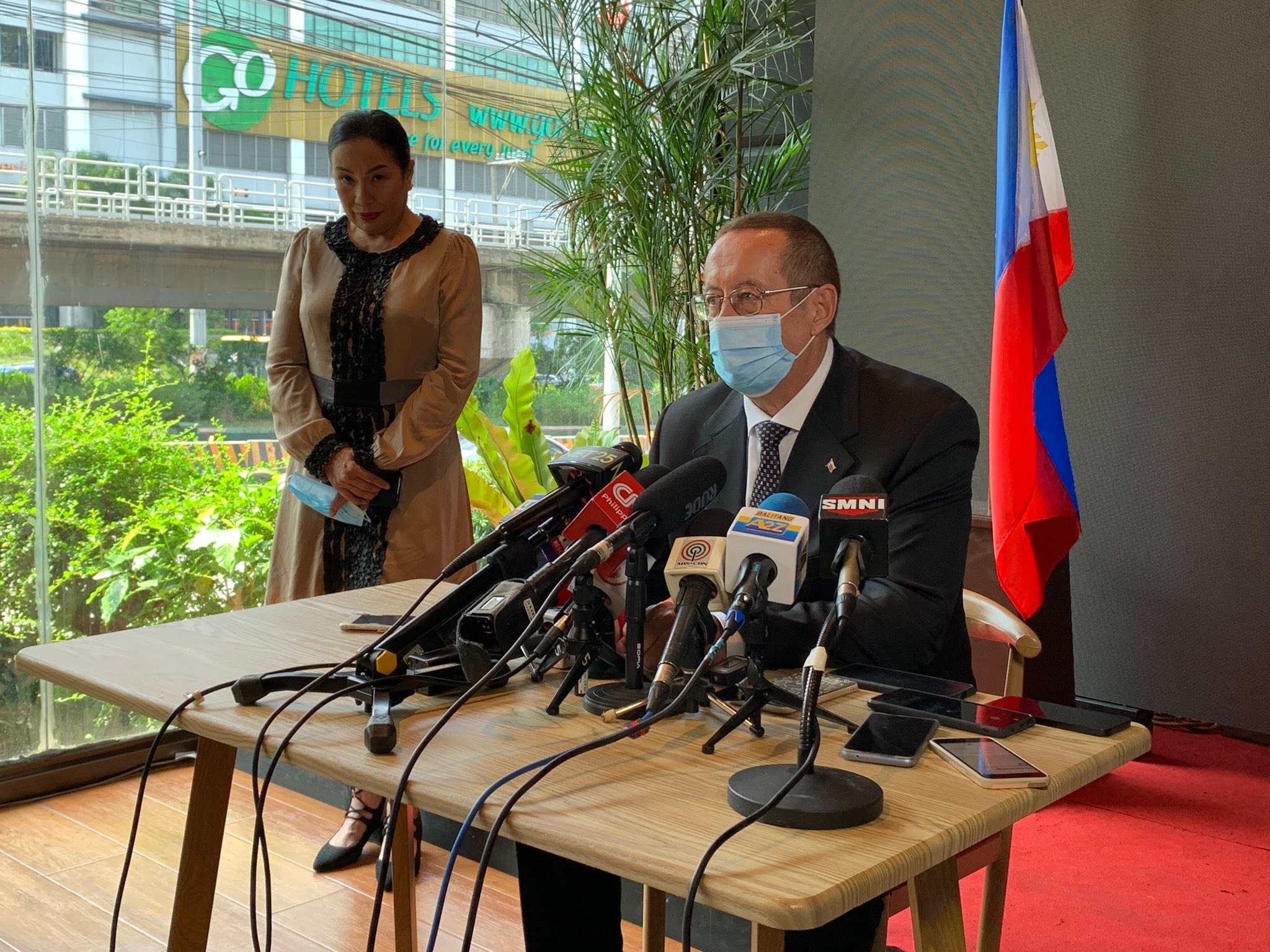 Aside from Pavlov, Marcos also received the ambassadors of Egypt, Israel, and Denmark and the president of the Asian Development Bank.
With additional reports: Malaya Business Insight, Jocelyn Montemayo
Source Image: inquirer.net, philstar.com