The Department of Environment and Natural Resources (DENR) has recorded a 59 percent reduction in air pollution levels in Metro Manila on Jan. 1 compared to the same period last year.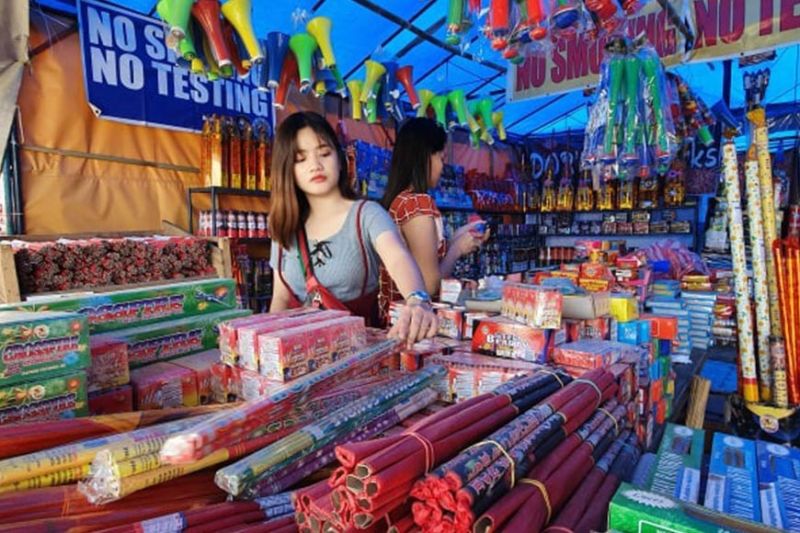 The DENR's Environmental Management Bureau recorded an average concentration of 87 micrograms per normal cubic meter (ug/Ncm) of particulate matter, specifically PM10, from midnight of Dec. 31, 2020 to Jan. 1 from its six air quality monitoring stations in Caloocan, Marikina, Navotas, Pasig, Parañaque and Taguig.
Last year, the six stations recorded an average of 213 ug/Ncm, representing a 59 percent reduction.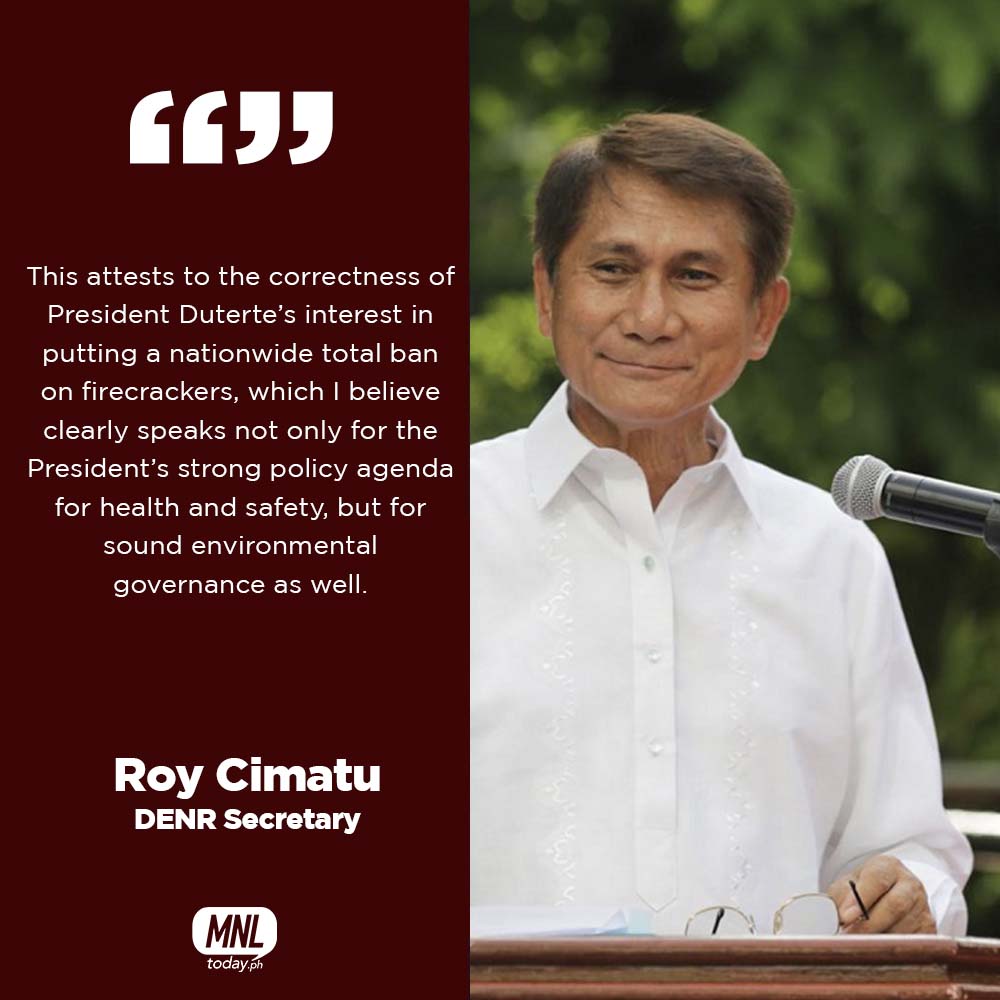 The station on Naval street in Navotas recorded the largest drop of 99 percent from 209 to 1.34 ug/Ncm; followed by Oranbo in Pasig, 95 percent (130 to 7 ug/Ncm); Bicutan in Taguig, 78 percent (355 to 79 ug/Ncm); Marikina justice hall open compound, 34 percent (189 to 124 ug/Ncm); Caloocan city hall annex, 29 percent (332 to 235 ug/Ncm).
The EMB also reported that there were significantly lower concentrations of PM2.5 this year, particularly for its station at the New Bilibid Prison open ground in Muntinlupa, which posted a maximum concentration of 12 ug/Ncm between midnight to 2 a.m. on Jan. 1, representing a 43 percent drop from 22 ug/Ncm during the same period last year.
Compared to PM10, PM2.5 pollutants are finer particles usually emitted by vehicles and burning plants. These particles can reach the lungs when inhaled, leading to respiratory and circulatory diseases, including brain damage and cancer, according to the DENR.
The EMB, however, said its Manila station measured a high of 93.5 ug/Ncm of PM2.5 at around 1 a.m. on Jan. 1 from a reading of 40.9 ug/Ncm at 11 p.m. on Dec. 31, 2020.
Chronic exposure to particles contributes to the risk of developing cardiovascular and respiratory diseases, as well as of lung cancer, according to the DENR.
With additional reports, Rhodina Villanueva, The Philippine Star, Ellalyn De Vera-Ruiz, www.mb.com.ph
Photo source: cameraclubph.com, sunstar.com