The proponents of Yellow Boat of Hope Foundation (YBH) started the organization when they found out that there were children in Zamboanga City who had to swim to school. Based on the iconic yellow bus, the yellow boats were offered to ferry students to and from school, starting with their first community in Sitio Layag, Zamboanga City.
The Yellow Boat of Hope Foundation, formerly referred to as the The Philippine Funds for Little Kids, started as a national movement to help children who used to swim to school in the mangrove village of Layag-Layag, Brgy. Talon-Talon, Zamboanga City. The idea behind it is to pool our own individual small funds to help these children get to school safe and dry. We are more popularly known as the Yellow Boat Project.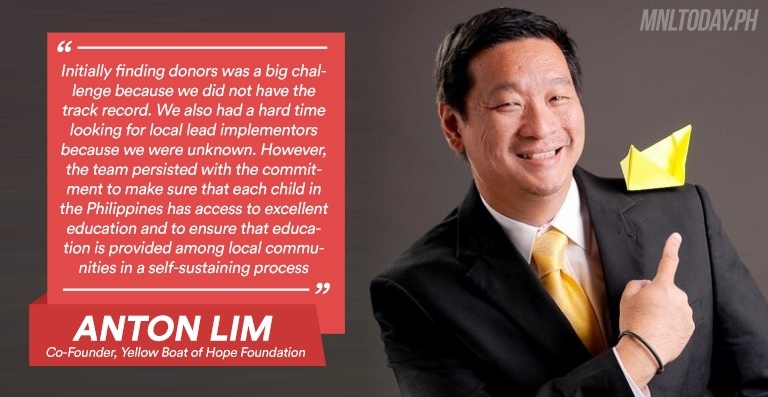 Marketing guru Josiah Go initially helped with the fund raising under the name Zamboanga Funds Little for Kids. Volunteers of the Tzu Chi Foundation in Zamboanga, of which Lim is the coordinator, were also instrumental in the implementation of the project.
YBH is supported by volunteers from different parts of the country and industry where they collaborate closely with different communities.
With each community, the YBH first sends a partner organization to validate the situation on the ground, more specifically, in the waters. After assessing the community's specific needs, YBH teams up with local implementors, local community leaders, student leaders and head of NGOs.
Most of the beneficiaries help in building the boats, classrooms, dormitories, bridges and other projects. The requirement instills the value of unity and hard work and promotes dignity of labor.
Since our first boat and community in Sitio Layag Layag, Zamboanga City, we now have 4,320 boats spread across 128 communities nationwide" shared Lim. After giving yellow school boats to communities, the school principal and our local lead implementor would most often come back to us with a positive problem. Classrooms are now filled with students because of the access that our boats gave to these children" added Lim.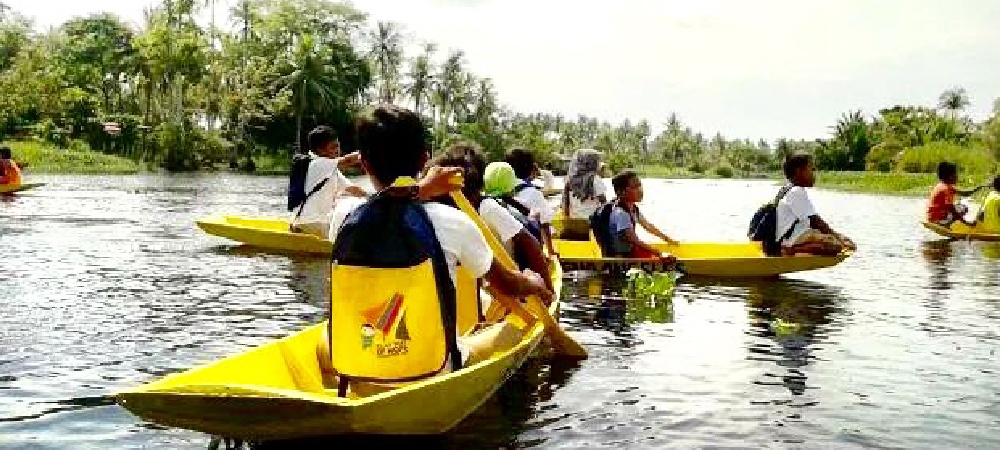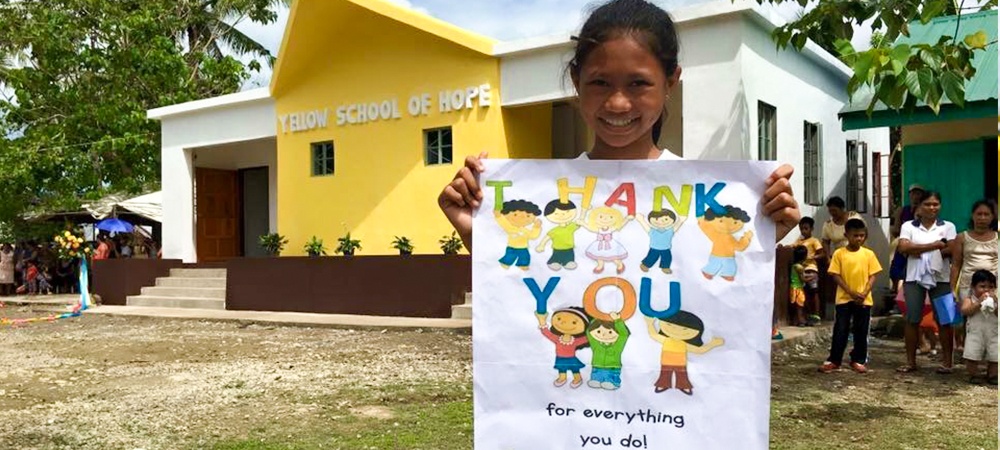 This nice problem inspired YBH to do more. They now have the Yellow School of Hope to address the sudden influx of students from the Yellow Boat communities. They also have the Adopt-a-Fisherman Project where they donate fishing boats to parents for livelihood. Finally, Yellow Dorm of Hope and Yellow Bridge of Hope are extensions of the YBH's original goal of making education more and more accessible to children. With newly-built bridges and dormitories, children can reach school safely and on time.
YBH programs today have shifted from just boat building to the building of structures that will support school children who need to traverse long distances and perilous paths to get to school. They are also building classrooms, schools, dormitories, bridges, and other forms of structures that will ensure every child gets to school safe, dry and sound. For Lim, the children's persistence is what inspires and motivates him. To this day, YBH is pursuing its mission to widen opportunities available for to these kids and to continue making the world a better place for children's education.
To know more about the Yellow Boat of Hope, visit www.yellowboat.org
With reports from: Starweek, Ida Anita Q Del Mundo
Photos: yellowboat.org, josiahgo.com