Ganador Premium recently made Christmas activity for FURRENTS and their FUR BABIES at the Ayala Mall by The Bay with its "Christmas at the Backyard" event.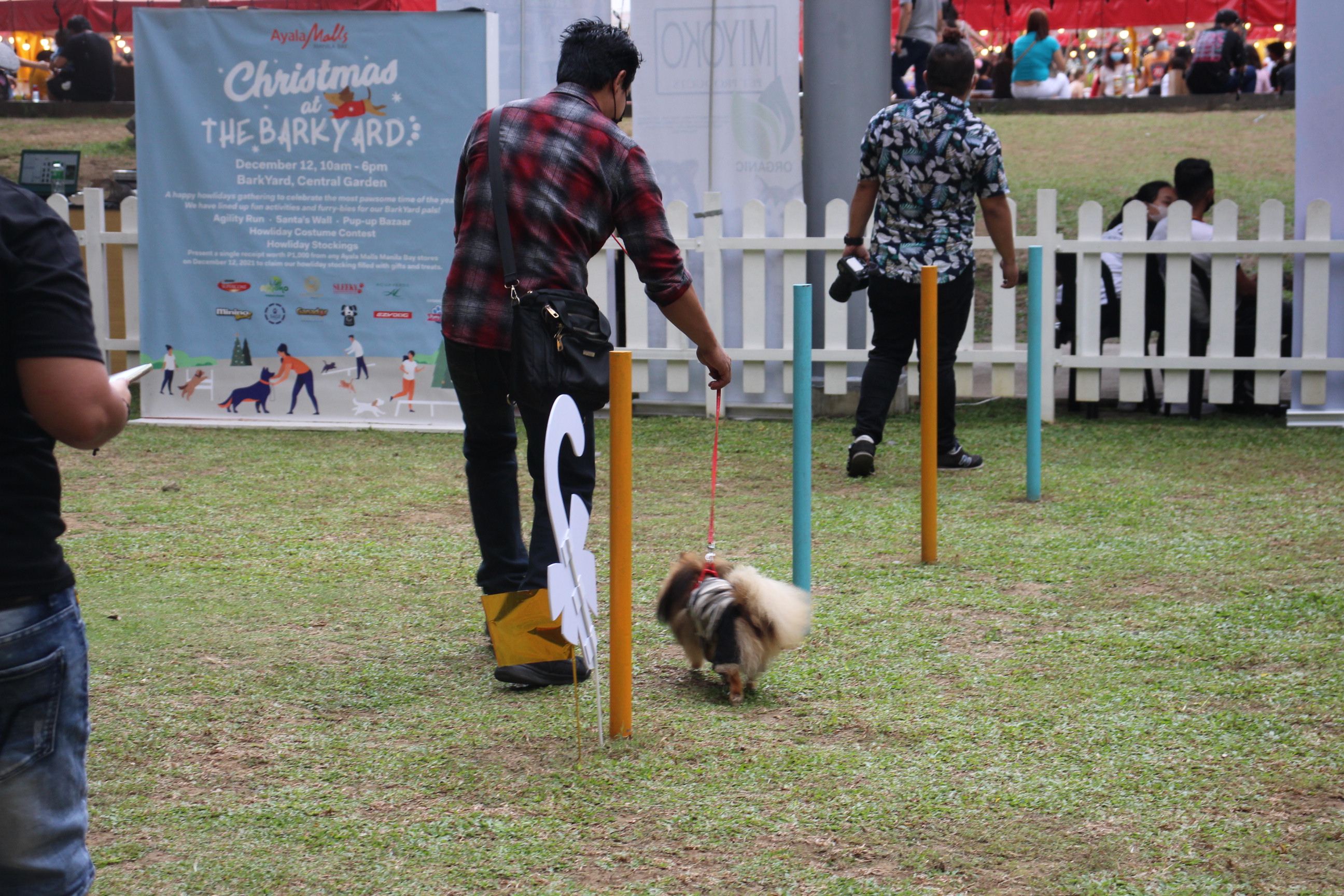 It was the needed boost and break since most of us have been in our house for the longest time due to the Covid-19 pandemic. Thank God for our Fur Babies that made us sane and stress-free during these trying times.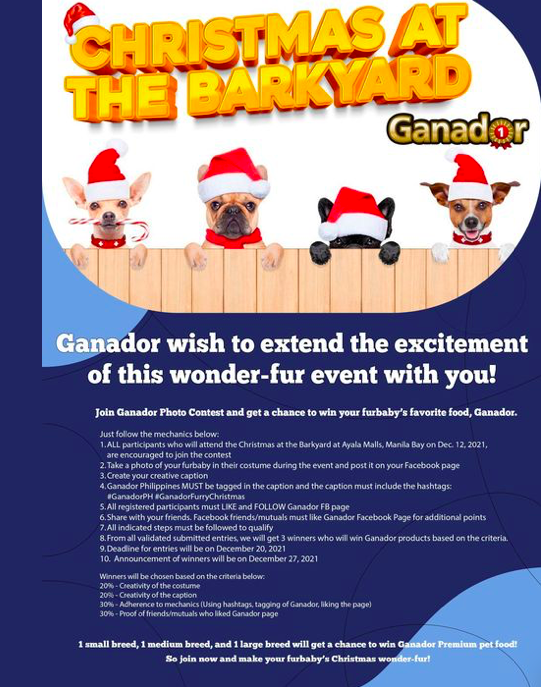 That is why when the economy opened up and restrictions became light, with safety and precautions, organizations and businesses started with activities in time for Christmas. One of which is the CHRISTMAS AT THE BACKYARD, organized by Paws and Tails Event Concepts and Management. They partnered with Ayala Mall by the Bay, which Ganador Premium supported.
Out of the ordinary Sunday, Furrents with their Fur Babies came in full force and enjoyed the line up of activities prepared by the organizer. But what made them happy was the loot bags they received that included Ganador Premium products.

"This event is really a life-saver for me. I have been in the comfort of our hose for the last couple of months. When I saw the post, I became very excited because I know that me and my Fur Baby can attend to this and it also means that cases are decreasing. Even if we are all the way from Antipolo, I just feel that I needed to attend this event for some fresh perspective. Thank you to the organizer and thank you to GANADOR" said Christian Palacio, Antipolo City.

The year is just starting and the country's preferred premium dog food ensures its loyal FURRENTS that they can expect to see them in future exciting events in and around the metro