Presidential candidate and Manila Mayor Moreno said he would reallocate P45 billion from the Department of Public Works and Highways' budget to boost the country's digital infrastructure.
Manila Mayor Isko Moreno promised to invest P45 billion to improve the country's internet connectivity if he wins the presidential race.
Moreno made the promise of improving internet connectivity for the long distance learning of students during a dialogue with youth sector members in Binangonan, Rizal.
"We will invest more with our bandwidth to make it available to our students in relation to blended future distance learning," Moreno said.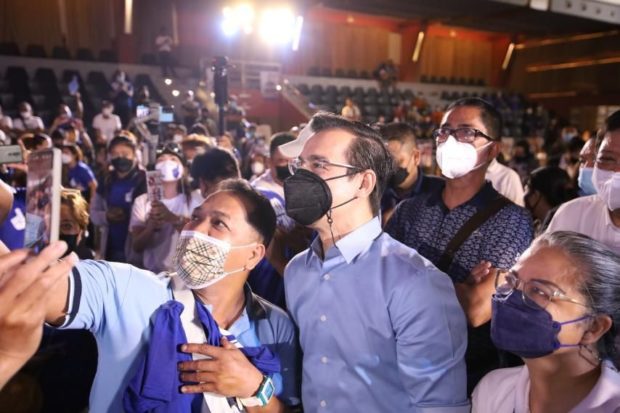 He assured the public that his administration would partner with the private sector to improve internet connectivity and digitally link the country's institutions such as government offices, law enforcement authorities, among others.
"We need to invest heavily on the infrastructure, on the foundation of communications and then we can continue to build roads, bridges and so on," he added.
With additional report: Marc Jayson Cayabyab, One News
Image sources: inquirer.net, The Philippine Star, Twitter @News5PH