ITC Pet Mart, the official distributor of Ganador and Minino Pet Food has partnered with Advocacy Center Philippines in organizing a community PAWntry in Las Pinas, Metro Manila. 
Advocacy Center Philippines is a non-stock, non-profit organization with programs that promote awareness of the present state of animal welfare in the community, animal rights and how to protect these rights, animal cruelty and how to report offenders, and responsible pet guardianship of our pets and the cats and dogs in our community.
Inspired by Maginhawa Community Pantry, ITC Pet Mart and Advocacy Center Philippines set up a table with free dog and cat food outside the St. Joseph Parish, more popularly known as the Bamboo Organ Church, dozens of FURRENTS get to sample Ganador and Minino pet food for their FUR BABIES.
Compared to other brands and companies that are just in it for publicity and exposure, ITC Pet Mart has been a constant partner of Advocacy Center Philippines. In the latter's official FB page, you will see that ITC Pet Mart is truly blessed with a heart as it continues to share its blessings to stray cats and dogs of St. Joseph Parish. 
ITC Pet Mart and Advocacy Center was able to distribute a total of 150 packs of dog and cat food to the members of the community of St. Joseph Parish.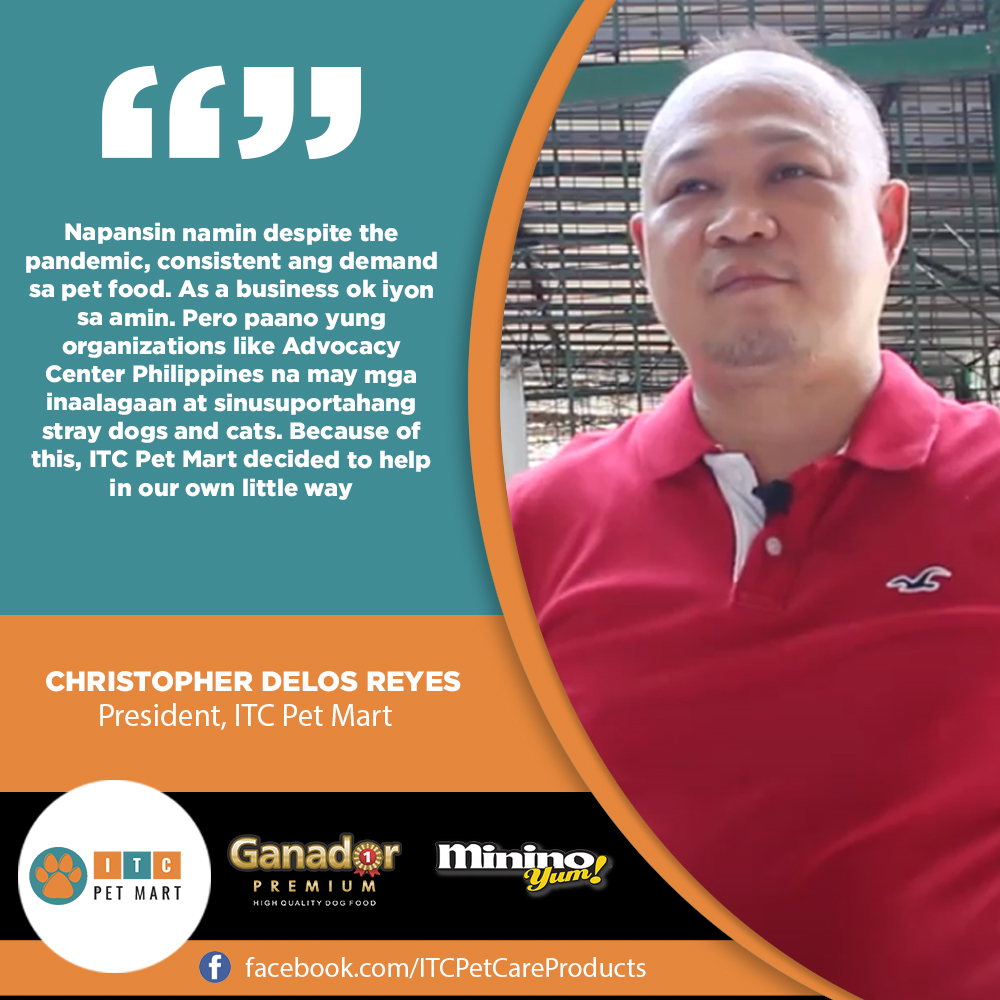 If only all companies are like ITC Pet Mart, then a better world awaits for our FUR BABIES. On behalf of FURRENTS and FUR BABIES, we thank ITC Pet Mart for the LOVE and CARE!
For more details, visit facebook.com/ITCPetCareProducts
Image Source: Advocacy Center Philippines