Before the Covid-19 pandemic, this writer was a fixture playing in different leagues within the metro. Various tournaments in Makati, Mandaluyong, Quezon City, Pasig and San Juan, are just some of the venues where I usually play. Whether for exercise or for actual tourney, these locations were my usual "playground".
It was during these leagues that I got to meet one of Makati's finest baller, Roy Cayanan. My first encounter with this soft-spoken and humble player from Barangay Pitogo, was during a media tournament in Rizal Memorial. And with "Coach" Andrew Bantug as our usual coach and team representatives, we soon became teammates and friends.
When Senator Manny Pacquiao's Maharlika Pilipinas Basketball League (MPBL) was launched, it was a no-brainer for Makati Skycrapers to make Roy Cayanan one of its homegrown players. The 5 foot 11 high-scoring combo guard who stood out in the recreational and commercial circuit around Manila, the recreational player and consistent MVP, Cayanan a.k.a. "Mr. MPBL" is the perfect fit to be in the Skycrapers roster.
But aside from being a basketball player, he is also a doting father to two beautiful daughters. Cayanan being practical, hardworking and wise had to rely to a dependable vehicle of choice whether for play and for work. In this case, the Honda ADV 150 was his "weapon" of choice.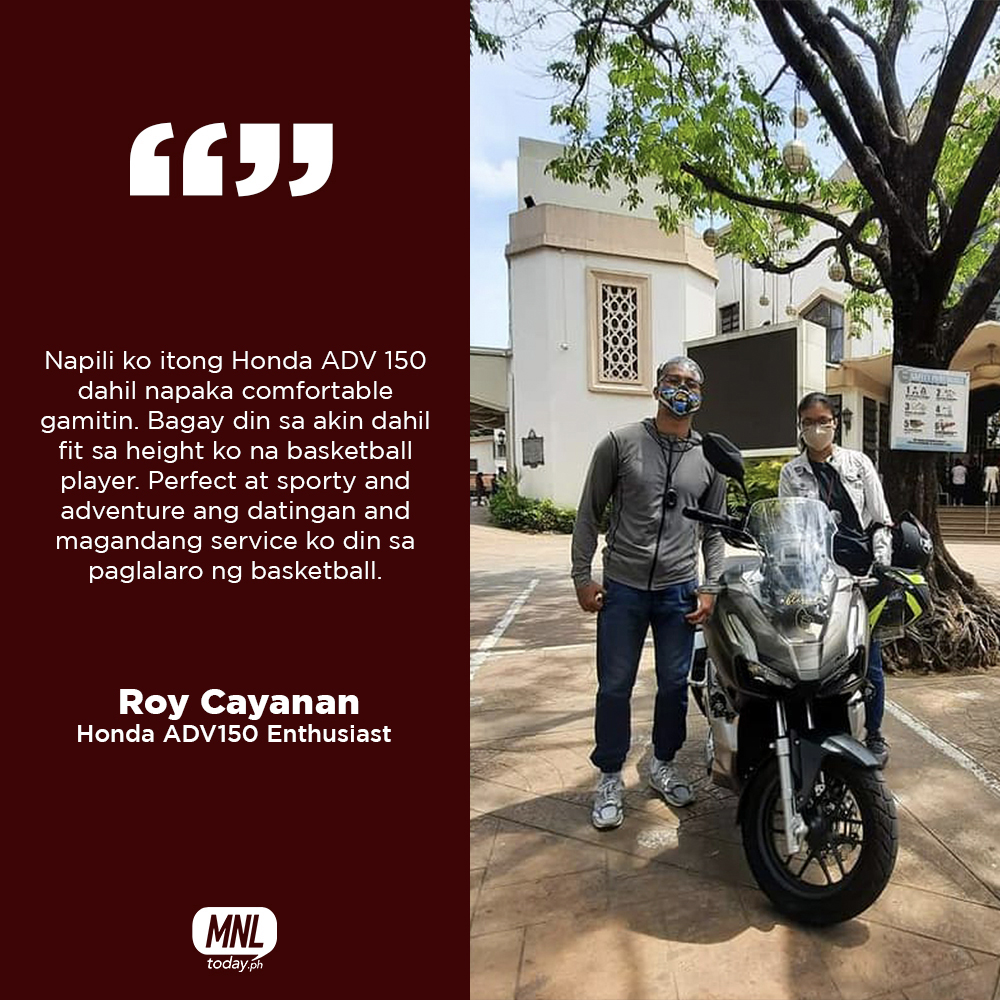 When the Covid-19 pandemic disrupted our daily lives, Cayanan and his family was not exempted. It was a drastic change for Mr. MPBL whose usual pre-pandemic schedule included multiple games in different courts all over Metro Manila. Either way, both situation proves to be useful for his trusted Honda ADV 150.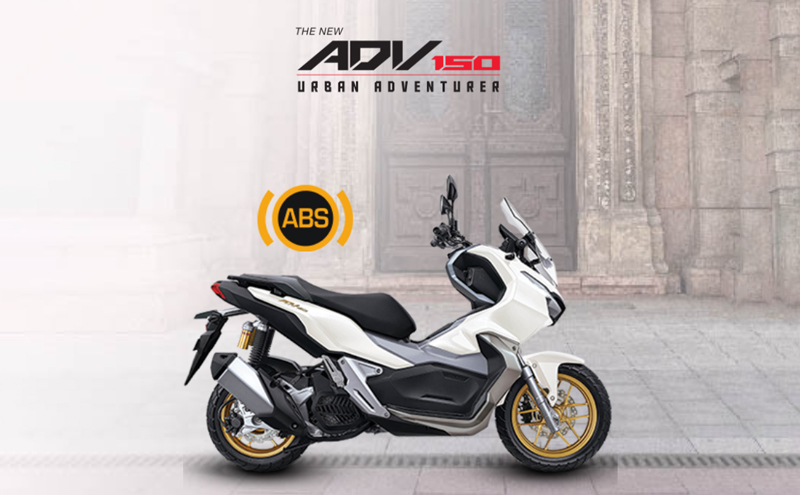 "Sobrang laki ng nawala sa akin," said the Makati native. "Sa basketball ako mismo kumukuha ng pang-gatas ng anak ko at pangkain namin ng pamilya ko." To make ends meet, the Makati resident has since tapped to his entrepreneurial side, a norm for most athletes during the quarantine period.
"Nagbenta na ako ng kung ano-ano. Noong una, sisig at tofu, tapos naging mga gulay na, sibuyas at bawang. Kung dati sa laro ko ginagamit ang Honda ADV 150 ko, dahil sa COVID-19 at kailangan kong rumaket ng ibang pagkakakitaan, nagamit ko na din sya ng walang palya".
Recently, Cayanan had to relocate his family in Bicol because of personal matters. Again, he is thankful that during his trip to Bacon, Sorsogon, his trusted Honda ADV 150 did not falter.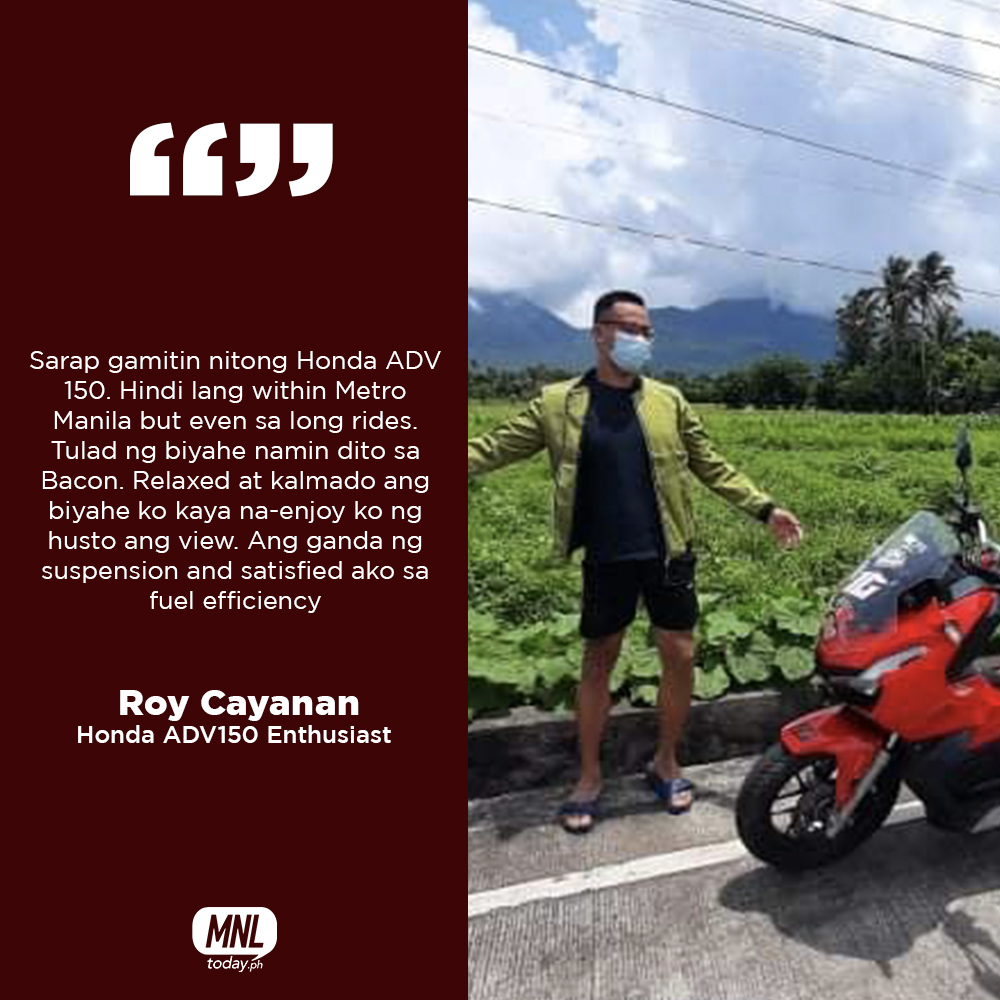 Regarding the issues being raised against the Honda ADV 150, Mr. MPBL has this to say: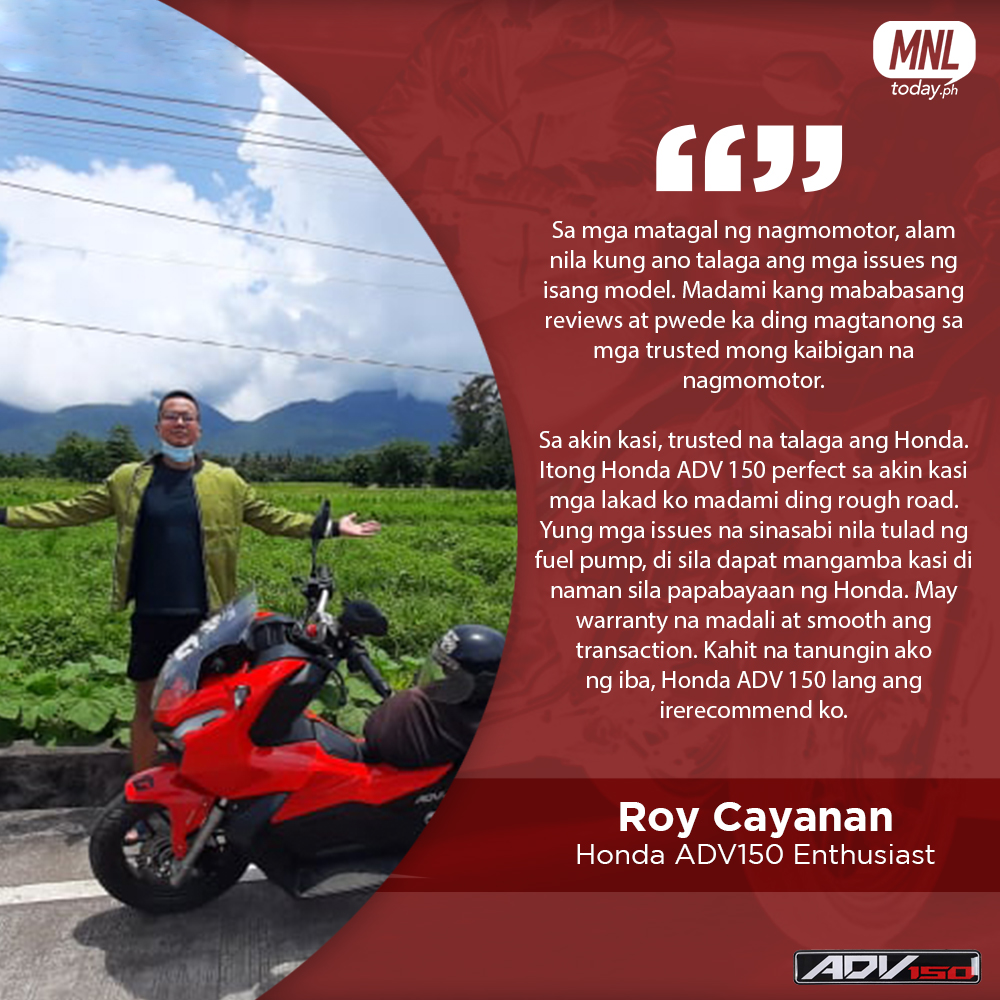 ​And with the Covid-19 pandemic slowly being managed by the national government, especially with more and more people are getting vaccinated and with cases continuously going down, expect Mr. MPBL and his "weapon" of choice, Honda ADV 150 to see them in the busy streets of Metro Manila as he starts showing his mettle again in different basketball tourneys and proving why he is rightfully called Mr. MPBL by his peers and friends, particularly within Engr. Jess de Leon's team, Wednesday Group.