The supreme court (SC) temporarily put the no-contact apprehension program (NCAP) to a stop.
On Tuesday, the SC issued a brief stating that the temporary restraining order is "effective immediately and until further orders from the Court."
"Any apprehensions through the NCAP programs and ordinances related thereto shall be prohibited until further orders from the Court," stated the SC briefer. 
The restraining order applies on ordinances implemented by the local government units of Manila, Quezon City, Parañaque City, Valenzuela City, Muntinlupa, and the Land Transportation Office (LTO).
The LTO, as stated by the SC, is encouraged from "giving out motorists information to all LGUs, cities and municipalities enforcing NCAP programs and ordinances."
The TRO is made due to unified petition. Several transport groups such aas Pangkalahatanng Sangguniang Manila and Suburbs Drivers Association Nationwide (Pasang-Masda), Kilusan sa Pagbabago ng Industriya ng Transportasyon Inc. (KAPIT), Alliance of Transport Operators and Drivers Association of the Philippines (ALTODAP), and Alliance of Concerned Transport Organization (ACTO) were the first to file for petition. While lawyer Juman B. Paa filed the second.
SC Spokesperson Atty. Brian Keith Hosaka said the restraining order only instructed the respondents in the two petitions. He added that the restraining order also covers Metro Manila Development Authority (MMDA).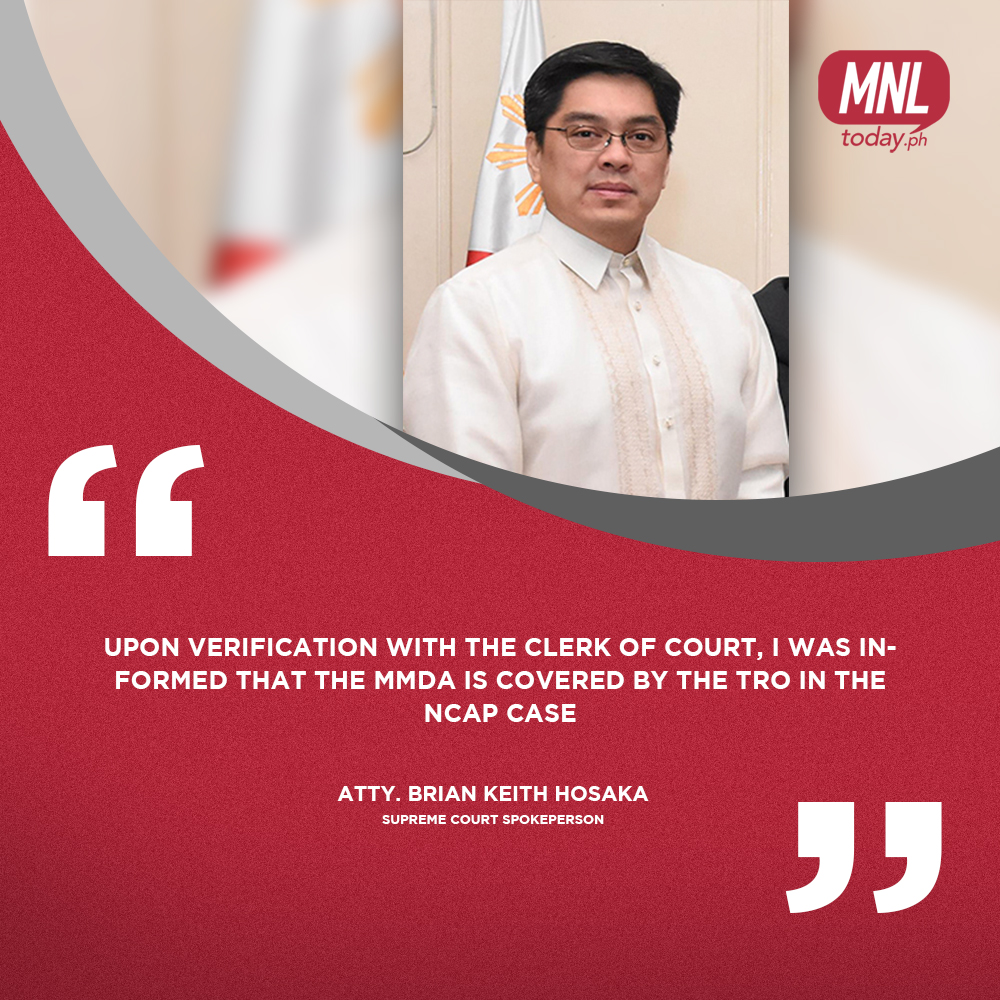 "Upon verification with the Clerk of Court, I was informed that the MMDA is covered by the TRO in the NCAP case," Hosaka stated.
The oral discussion is set to be made on January 23, 2023.
Image Source: MMDA