San Miguel Corporation is targeting to dredge a total of 700 thousand tons of garbage from the Tullahan River and Pasig River every year, as clean-up operations in Tullahan continue to remove 600 tons of garbage daily since resuming operations with the lifting of restrictions in June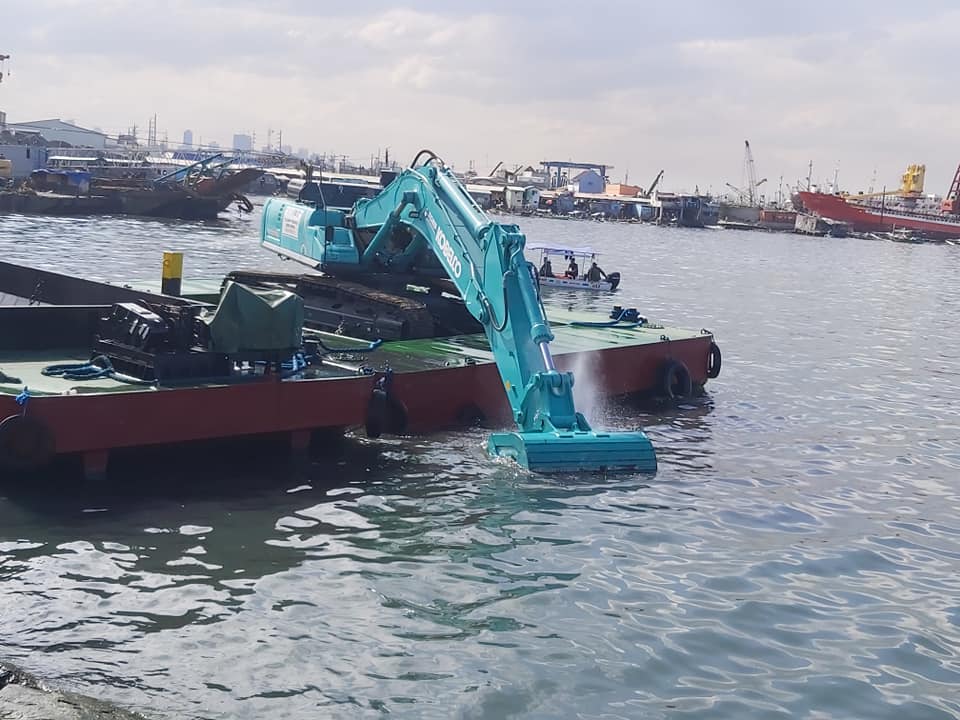 Along with the massive P1 billion Tullahan-Tinajeros dredging and clean-up project and planned Pasig River clean up, SMC is also looking to dredge major rivers and water tributaries in Bulacan that lead to Manila Bay. This will further help government's flood mitigation initiatives, even as it prepares for the construction of the P734-billion Manila International Airport in Bulacan.
SMC president and chief operating officer Ramon S. Ang lauded government's efforts to clean-up and rehabilitate Manila Bay, which entails removing silt, trash and other obstructions from tributaries that restrict the free flow of water and cause heavy flooding, particularly in northern Metro Manila and many parts of Central Luzon, including Bulacan.
Silt and trash that ultimately end up in Manila Bay have affected the marine ecosystem and traditional fishing grounds.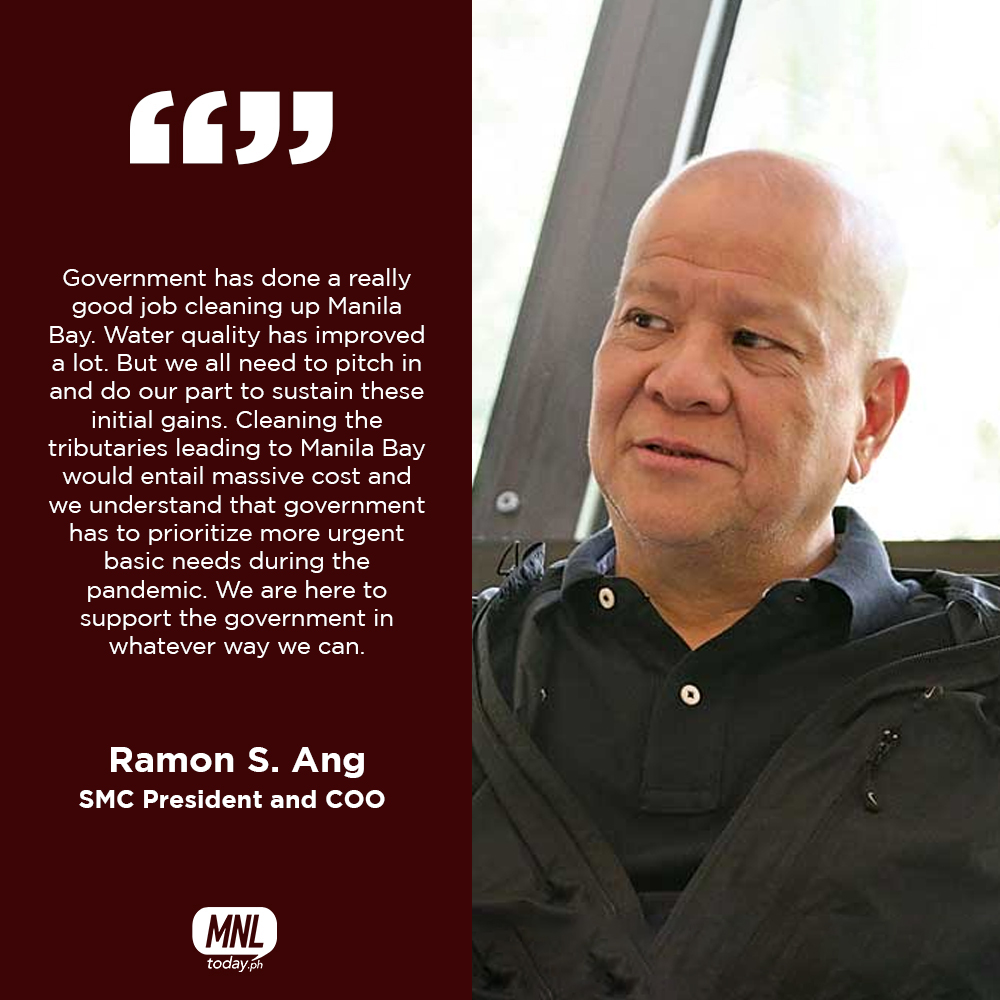 An SMC hydrology study has identified the Marilao-Meycauayan-Obando River System (MMORS) as one of the major tributaries leading to Manila Bay that will need constant dredging. Aside from MMORS, SMC also indicated the Malolos stream and the Tullahan River, the latter acting as a spillway for water coming from Angat and Ipo Dams.
To fasttrack operations, SMC acquired larger excavators, a fleet of barges, tugboats, cranes, and dump trucks and is looking to acquire more equipment as the project progresses.
"We are looking to complete the Navotas-Malabon section in two years and we are expecting to dredge a total of 1 million cubic meters from this section alone. From there, we will move to the Valenzuela and Caloocan section of the Tullahan River,"said Ang.The Navotas-Malabon phase of the dredging project is divided into five (5) sectors: Sector 1 from Manila Bay to Tonsuya Bridge; Sector 2 from Tonsuya Bridge to Lambingan Bridge; Sector 3 from Lambingan Bridge to Tinajeros Bridge; Sector 4 from Tinajeros Bridge to Tullahan Bridge, and Sector 5 from Tullahan Bridge up to Potrero.
"Aside from the dredging and cleaning, the rivers in Bulacan will need to be widened and deepened in order to increase their capacity to carry excess rainwater or water coming from upstream and thus reduce flooding," Ang said. As of Sept 14, more than 29,000 cubic meters or metric tons of dredged soil and solid waste were collected from the river.
Photo Sources: pia.gov.ph, bworldonline.com