DAGUPAN CITY, Philippines — Another golden bangus or milkfish was turned over to the Bureau of Fisheries and Aquatic Resources (BFAR) in Barangay Bonuan Binloc. It was the third golden bangus donated to the BFAR since 2015.
The agency received the first golden bangus five years ago, but the fish died, apparently due to stress, according to Westly Rosario, BFAR-Dagupan center chief. The second golden bangus was donated to the BFAR by a resident.
Visitors are no longer allowed to see the bangus up close to prevent it from getting stressed like the first one.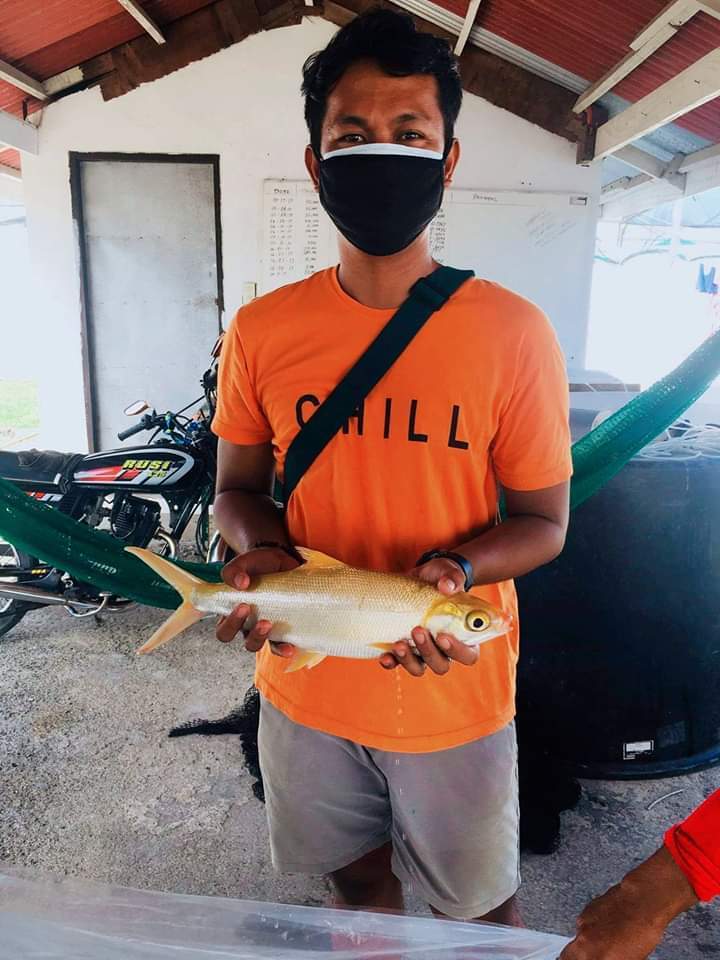 Both golden bangus are seen in Binmaley, a town in Pangasinan. The town is very famous for their milkfish aqua culture.
One bangus was turned over to the BFAR on June 19 by Rommel Filomeno, a fishpond owner in Binmaley town. The other was donated by Arnel Fernandez, also from Binmaley, on July 27. The third golden bangus came from a fishpond in Barangay Caloocan Sur in Binmaley town. It weighs about 750 grams, lighter by 50 grams than the second bangus.
Rosario urged people who have golden bangus in their fishponds to turn them over to the BFAR for proper care.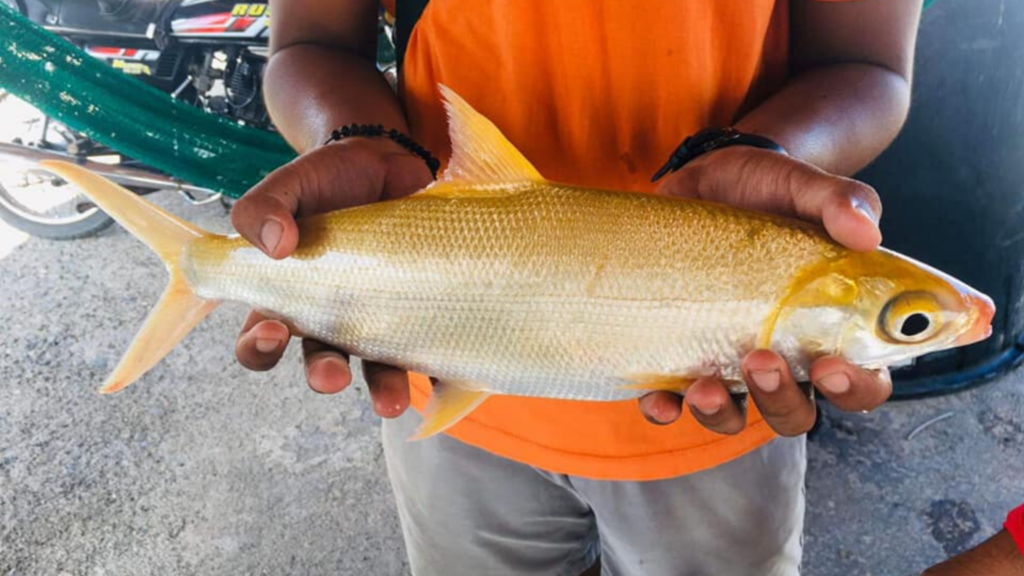 Golden bangus is very rare among the common bangus or milkfish seen in the Philippines. Golden bangus mainly lives throughout the Indian and Pacific Oceans.
Rosario added that the fish's golden scales, head, fins and tail are a deviation from the silver bangus. This could be due to an abnormality in its pigmentation, which is a form of albinism in mammals, he said. "It is a phenomenon that needs evaluating. Could be albinism, but may not be true albinism," Dr. Rosario said.
"We hope we can breed them when they are already sexually mature, which is five years from now. So it would take four more years before they can breed," said Rosario
With additional reports: The Philippine Star, Eva Visperas
Photo source: Rommel Filomeno via Facebook & agriculture.ph