Mrs. Philippines Earth Faye Tangonan has been crowned Mrs. Universe International at the Ms./Mrs. Earth pageant held in June at Las Vegas. Tangonan, a native of Claveria, Cagayan, is a 38-year-old businesswoman who is into humanitarian activities. A proud Ilocano, she is also a recording artist, a wife and a mother of two based in Kauai, Hawaii. There she blooms in beauty, coupled with a perceptive mind and a charitable heart.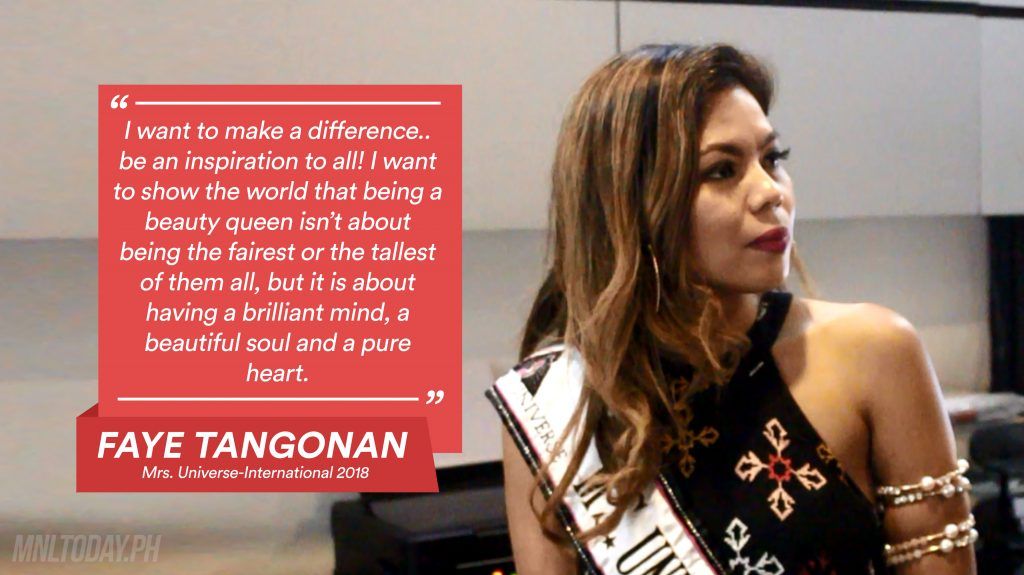 Born on September 10, 1979 in Cagayan, Faye is the daughter of retired Regional Trial Court Judge Eugenio Tangonan, Jr. and a humble homemaker who chose to quietly support her husband and devotedly take care of their brood.
Faye pursued a Hotel & Restaurant Management degree. In 2000, she graduated with honors at St. Paul College Quezon City. Presently, she is a realtor at Kauai Realty Inc. and CEO of Lakay Lakay Beach Resort.
Faye first won a beauty title as Mrs. Hawaii-Filipina in 2017 before competing in Mrs. Earth International. She has also been recognized as one of the Outstanding Women of the Philippines this year. A truly empowered woman, Faye believes everyone can do great things, no matter how small, given great passion. She further believes in giving back to the community through volunteerism and meaningful advocacies.
The new Mrs. Universe International titlist previously received the Outstanding Women of the Philippines 2018 award of Best Magazine. She is also scheduled to receive another honor from the 17th Gawad Amerika Awards in August.