Ever since I get to meet Tatay Oly, Marikina's living legend when it comes to shoemaking, my admiration with Marikeno's craftmanship has been an all-time high. Pardon the opinion of this writer but I can confidently say that branded shoes found in the malls are overrated compared to what our local shoemakers can offer.
The talent and skills of Marikina shoemakers are abundant. Aside from the master Tatay Oly, I happen to discover other companies that help and support our local shoemakers. With the advent of social media, aside from actual stores found in malls, you can be able to order and choose a shoe of your choice over the internet.
In one TV report, I saw President Bong Bong Marcos wearing a formal and classic leather shoes. Immediately, I searched over the internet and was able to discover that the particular shoe model that I want is called the Double Monk Strap Shoes.
The origin of the Double Monk Strap shoes can be traced during the15th century Europe, where the life of a monk was dedicated to worship and manual labor. From sun-up to sundown, monks traversed the hills of Europe, reaping, sowing, plowing and binding the crops for their villages. Value for monks came in adjustments that increased the efficiency of the work day. Monks typically wore double strap sandals while plowing the fields. In the mountains and hills, however, wearing sandals did not offer enough protection and slowed down work. The monks needed a practical shoe that covered the foot, was durable, and could withstand the rough terrains.
The solution was a closed version of the traditional monks strap sandal, thus came the introduction of a monk strap shoe. Monk straps allowed monks more freedom in their daily tasks as they no longer needed to worry as much about the weather of the terrain they were traversing.
During the late 19th century, Edward Green, an English shoemaker innovated the design.
Over the years, several shoe company has adapted this model and created their version. In fact, when I was looking for this kind of model in the mall, I was surprised because it ranges from P 9,000.00 above. These are the Pedro, Sledgers among others.
I tried my luck over Facebook and was aesthetic to find out that Esperanza Manila is actually offering this classic design at a very affordable price.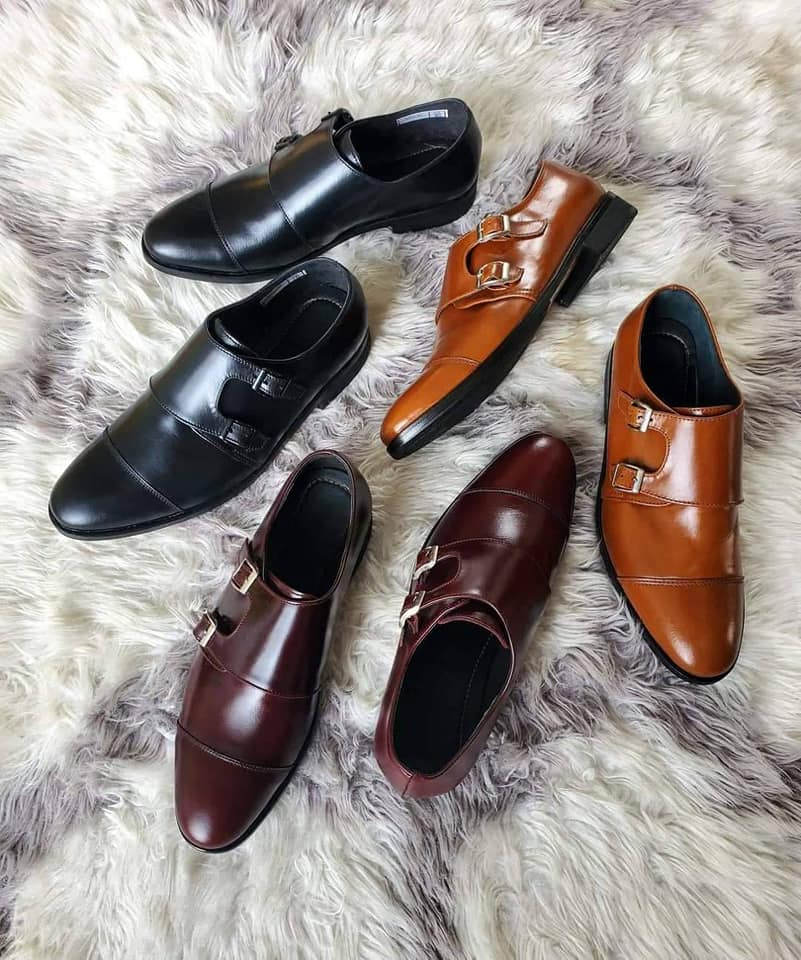 If you are looking for world class quality leather shoes, visit Esperanza Mnila's official FaceBook page at https://www.facebook.com/esperanzamnila.
This shoe company situated in San Mateo, Rizal, is a proud seller and promoter of genuine leather from Marikina, the shoe capital of the Philippines.