Miss Universe 2018 Catriona Gray is making a comeback as a backstage correspondent for the 72nd edition of the Miss Universe pageant. Gray, a beloved figure in the pageant world, will bring her insights and expertise to the exciting event.
Joining Catriona Gray backstage is her partner from the previous year, Emmy award-winner and "American Ninja Warrior" co-host, Zuri Hall. Their dynamic presence promises to add depth to the coverage and provide viewers with unique behind-the-scenes access.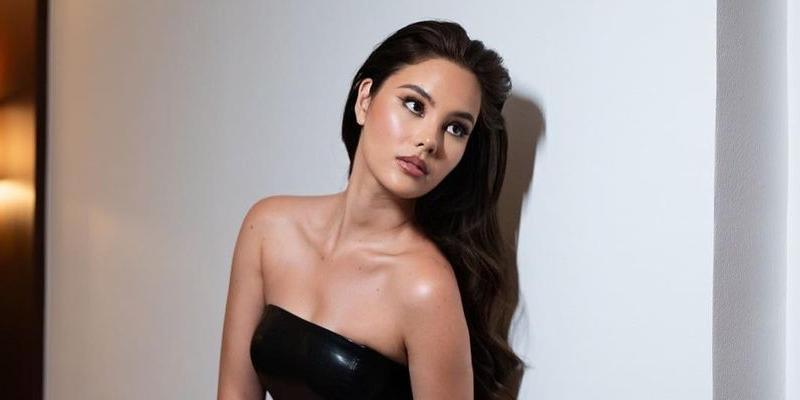 Television host Jeannie Mai Jenkins, known for her charismatic and engaging hosting style, will be back to host Miss Universe for the second consecutive year. She will be joined by another former Miss Universe, Olivia Culpo, making it their second time hosting the prestigious pageant. They took over hosting duties from Steve Harvey last year.
Steve Harvey, an icon in the world of pageants, had hosted the pageant from 2015 to 2021 as part of Fox's deal with Miss Universe, which concluded in 2022. Jenkins had hosted the pageant the year before Harvey began his hosting stint. Olivia Culpo, along with actor Mario Lopez, hosted the 2020 edition amid the challenges of the COVID-19 pandemic.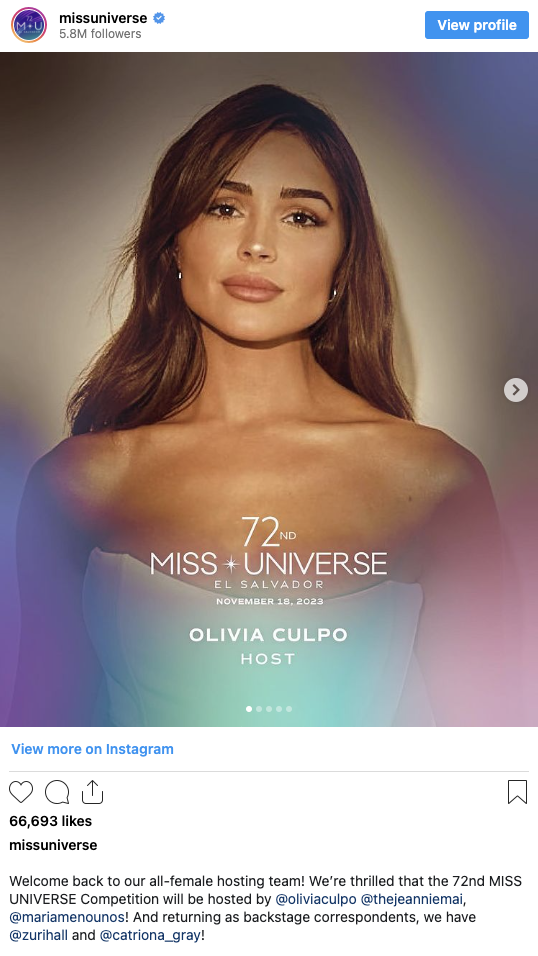 Completing the all-women hosting team for Miss Universe 2023 is television host Maria Menounos, who will join Olivia Culpo and Jeannie Mai Jenkins on the main stage. This diverse and talented group of hosts is set to deliver an unforgettable Miss Universe experience.
For the Spanish-language telecast of Miss Universe 2023 on Telemundo, hosting duties will be shared by an impressive lineup, including Ecuadorian host-actor Danilo Carrera, Miss Universe Mexico 2001 Jacqueline Bracamontes, Miss Universe 2020 Andrea Meza, her runner-up from Brazil Julia Gama, and television personality Carlos Adyan. Their collective presence will ensure a fantastic viewing experience for Spanish-speaking audiences.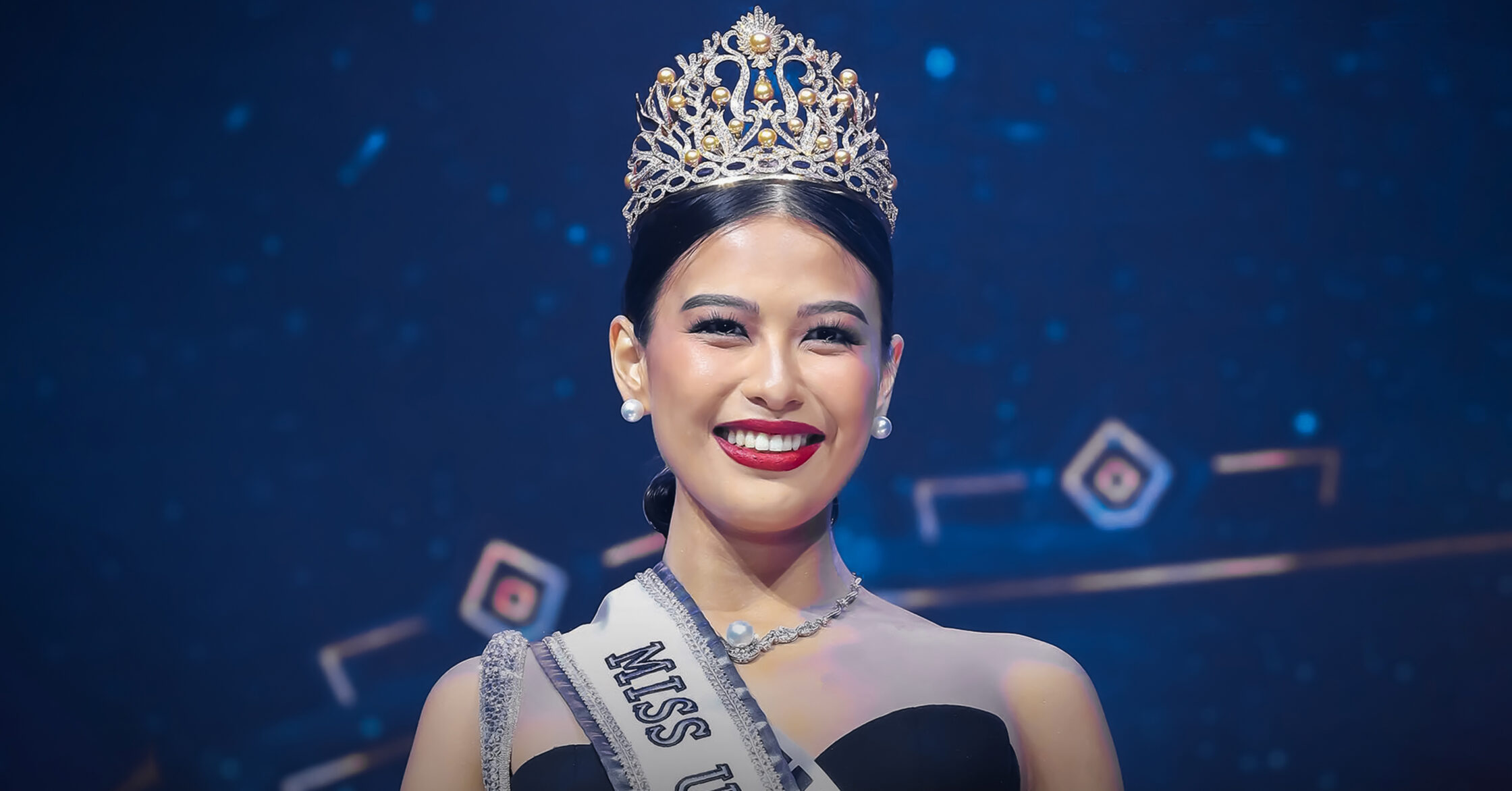 Representing the Philippines in the Miss Universe 2023 competition is Michelle Dee. She will aim to secure the country's fifth Miss Universe crown, or at the very least, secure a spot in the semifinals. Last year, the Philippines exited the competition in the pageant's first round for the first time in 12 years, making Michelle Dee's performance highly anticipated.
Miss Universe 2023 will take place in El Salvador, and the competition is scheduled to kick off with the preliminary round on November 15 (the 16th in the Philippines). The national costume competition will follow the next day, with the coronation night set for November 18 (the 19th in the Philippines). The pageant promises to be an unforgettable spectacle of beauty, grace, and talent as contestants from around the world vie for the prestigious Miss Universe title.