Holistic Integrative Care Center (HICC) introduces latest available treatments using medical grade ozone
Holistic Integrative Care Center (HICC), an integrative care and wellness center in the Philippines, combines the best practices of both conventional and alternative medicine to provide better care to its patients.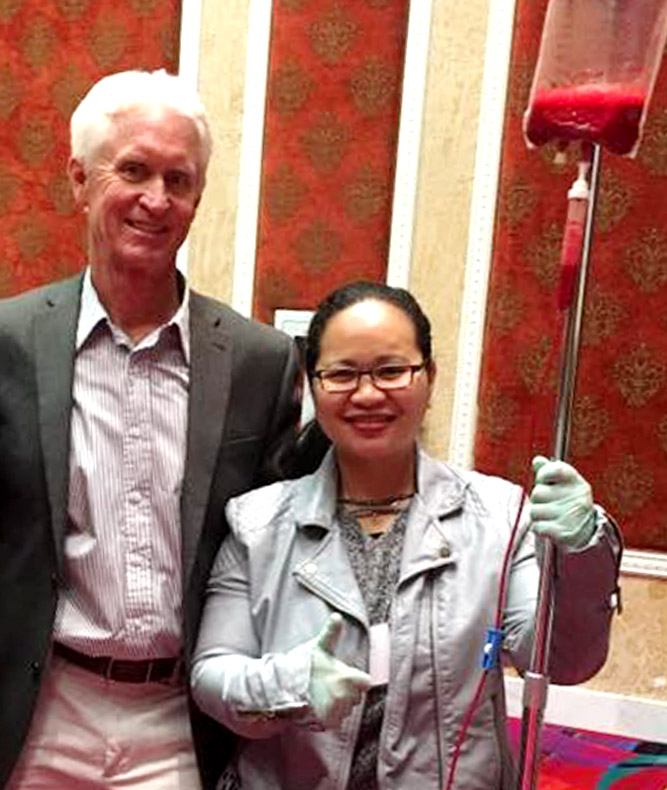 Dra. Imelda S. Edodollon, medical director of Holistic Integrative Care Center (HICC), recently finished her training at the American Academy of Ozonotherapy directly trained by Dr. Frank Shallenberger, the discoverer of Prolozone Therapy. This makes her one of the internationally certified doctors to practice Ozone Therapy and Advanced Prolozone Therapy.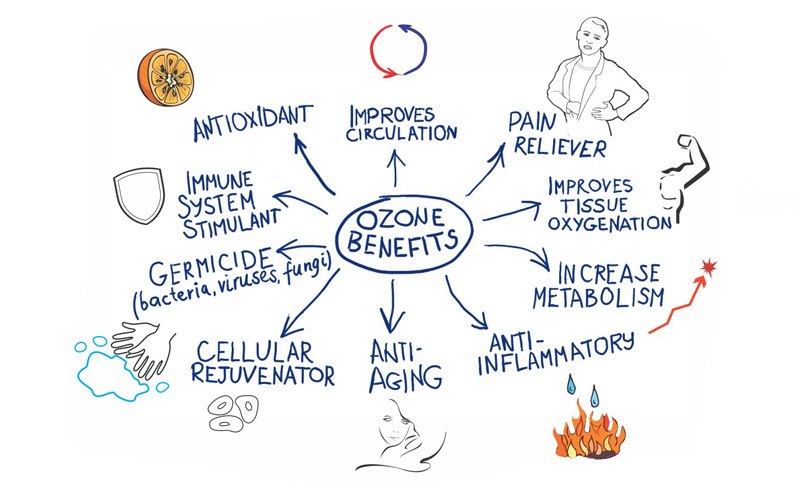 What is Ozone Therapy?
Ozone (O3) is an energized form of oxygen which contains three atoms of oxygen rather than the two atoms we normally breathe. Ozone is the second most powerful sterilizer in the world and can be used to destroy bacteria, viruses, and odors. It is also used to disinfect and treat diseases through inactivation of bacteria, viruses, fungi, yeast, and protozoa.
With its capabilities, it is now widely used for medical purposes. For instance, it is used as a disinfectant in dentistry. It is also used to treat viral and bacterial infections of the intestines in pediatrics.
However, medical practitioners have found out another use for Ozone. Through a process called Ozone Therapy, it showed efficacy in treating vascular diseases such as stroke, arteriosclerosis, venous insufficiency, cancer, acute and chronic viral disease, ulcers, infected wounds, gangrene, burns, Crohn's disease, ulcerative colitis, and spinal disc problems.
Depending on the condition being treated, medical grade ozone can be applied as a gas, dissolved in liquid, or dispersed in oil.
Types of Ozone Administration:
Autohemotherapy
This is a technique that involves the withdrawal of blood into a closed sterile bag to which medical grade ozone is added and reinjected back into the body.
It helps eliminate toxicity from the body, which allows to restore overall wellness. It increases the amount of oxygen with purported benefits including the treatment of degenerative diseases such as Alzheimer's disease, diabetes, cancer and can also help cure HIV, hepatitis, multiple sclerosis, intestinal and blood infections, among others. 

Rectal Insufflation
This approach introduces ozone through a catheter targeted to the colon. The ozone helps remove inflammation and kills pathogens like bacteria, viruses, parasites, and yeast. This procedure is recommended, mainly, for treatment of colitis, ileitis, Crohn's disease, IBS, or cancer.

Vaginal Insufflation
About 80 percent of the ozone gas directly goes into the lymph system. Hence, it is an effective component in treating the inflammatory abdominal conditions in women.
This is commonly used to treat disorders of the female reproductive organs, including endometriosis, herpes, vaginal warts, cervical dysplasia, uterine and ovarian cancer, and vaginitis. 

Ear Insufflation
As ozone enters the ear canal and passes through the eardrum, it oxidizes anything that comes into contact (e.g. fungi). Eventually, it travels to the eyes and brain, which oxidizes toxins that help treat eye problems.
This approach can help combat ear infections, macular degeneration, pink eye, head colds, influenza, bronchitis, asthma, epilepsy, Alzheimer's disease, Parkinson's disease, and even brain cancer.

Prolozone Therapy
Prolozone Therapy is a connective tissue injection therapy of collagen-producing substances and ozone gas, which can reconstruct damaged connective tissue around the joints.
It increases the blood flow and supply of healing nutrients that stimulates the deposition of fibroblasts and chondroblasts. These cells synthesize the collagen and cartilage that the body uses to repair damaged ligaments and joints, increasing cellular repair activity that strengthens, and tightens the injured tissues.
This therapy is a safe, natural, and non-surgical ligament reconstruction for chronic pain, degenerated or herniated discs, sciatica, neck pain, unresolved whiplash, rotator cuff tears, and osteoarthritis of the hip or knee.

Ozonated Water
This approach might not be the most powerful application, but drinking ozonated water is a good and easy way of getting ozone into the system. The recommended dose is one to two glasses on an empty stomach. It can be used for the treatment of dental conditions, stomatitis, burns, and carcinoma of the stomach or esophagus. It can also be utilized in performing enema for colitis and other intestinal conditions.

Hyperthermia Ozone Therapy
This approach involves introducing ozone while sitting in a hot steam cabinet. Hyperthermia Ozone Therapy is now medically endorsed in treatment for cancer as it increases white blood cell count, which supports the immune system and assists in detoxification through sweating. The ozone then penetrates through the skin and eventually finds its way into the bloodstream, lymph, and fatty tissue.

See also: Millennials, here's how to live a longer life!
Other application methods, maybe less widely used, include: external limb bagging, breathing ozonated olive oil, and ozone cupping.
More and more 'traditional' medical practitioners are adopting medical ozone administration as it has been widely used worldwide for over 50 years with dramatic success and safety.
"As of now, my trainings are far from done," Dra. Edodollon added. "We are in constant pursuit of innovation and trainings so that patients will have the best integrative health care services only found at HICC."

About Dra. Imelda S. Edodollon
Imelda S. Edodollon, MT, MD, NMD, is a graduate of B.S. Medical Technology from the University of Santo Tomas and has a degree in Medicine from University of the East Ramon Magsaysay Memorial Medical Center.
As of today, Dra. Edodollon serves to Filipino clients and even international through telemedicine, an approach to remotely diagnose and treat patients from a distance by means of telecommunications technology.
Dra. Edodollon has been practicing medicine since 2007 at Jose Reyes Memorial Medical Center and Philippine Centers for Specialized Health Care until she founded Holistic Integrative Care Center (HICC), as the medical director, to practice integrative medicine and holistic care.
She is also a member of a medical alliance of integrative practitioners collectively called as The Preventive, Regenerative, and Integrative Medical Alliance of the Philippines (PRIMA).
In the Philippines, she is also the only Gerson Therapy Practitioner accredited to practice Gerson Therapy as certified by the International Medical School of Integrative Medicine, Gerson Therapy in Gerson Institute, USA.
Moreover, she is also a member of the American Academy of Ozonotherapy, and internationally certified to conduct Ozone Therapy and Advanced Prolozone Therapy, directly trained by Dr. Frank Shallenberger, the discoverer of Prolozone Therapy.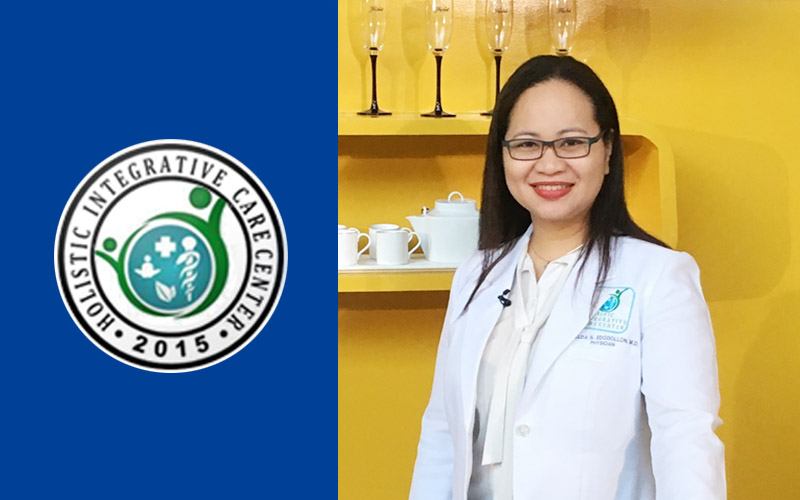 See also: Philippines' only accredited Gerson Therapist, Dra. Imelda S. Edodollon of Holistic Integrative Care Center (HICC)
About Holistic Integrative Care Center (HICC)
Holistic Integrative Care Center (HICC) is a medical facility in the Philippines that offers a revolutionary and multi-dimensional approach to patients—taking account of the whole person; and addressing mind, body, spirit, and all other aspects involved. HICC makes use of all appropriate therapies, both conventional and alternative, to provide its patients the best treatment possible to achieve optimal health and improved quality of life.
In the recently concluded Top Choice Consumer's Award 2016, Holistic Integrative Care Center (HICC) was awarded as the Most Outstanding Integrative Wellness Center in the Philippines.
For appointment and inquiries, please call (02) 744-5355 / (02) 796-1865 or visit Holistic Integrative Care Center located at UG-11 CPT Condominium, 6264 Calle Estacion, Brgy. Pio Del Pilar, Pasong Tamo, Makati City, Philippines.
For more information, visit their website at www.hiccph.com or like their Facebook page at www.facebook.com/hiccph.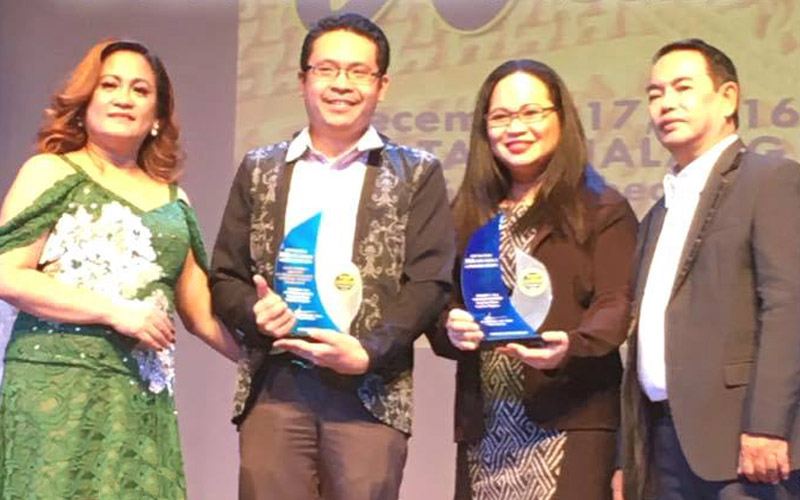 Sources: http://www.triroc.com/sunnen/topics/ozonemed.htm
http://www.kwanyinhealingarts.com/articles/what-ozone-prolozone-therapy/
https://www.georgekramermd.com/prolozone/
https://www.ncbi.nlm.nih.gov/pmc/articles/PMC3312702/
http://vitalitymagazine.com/article/ozone-therapy/
https://thetruthaboutcancer.com/ozone-therapy-cancer-treatment/
https://www.georgekramermd.com/prolozone/