SEN. Christopher Lawrence "Bong" Go welcomed the conferment of the Order of Lapu-Lapu to honor medical frontliners of the Philippine General Hospital (PGH) who responded bravely during a fire incident in the health facility last month.
Last May, PGH had a fire incident and Go, chairman of the Senate health and demography committee, immediately recommended to President Rodrigo Duterte to officially recognize and honor the acts of the health workers who put their lives on the line to save the lives of others in PGH.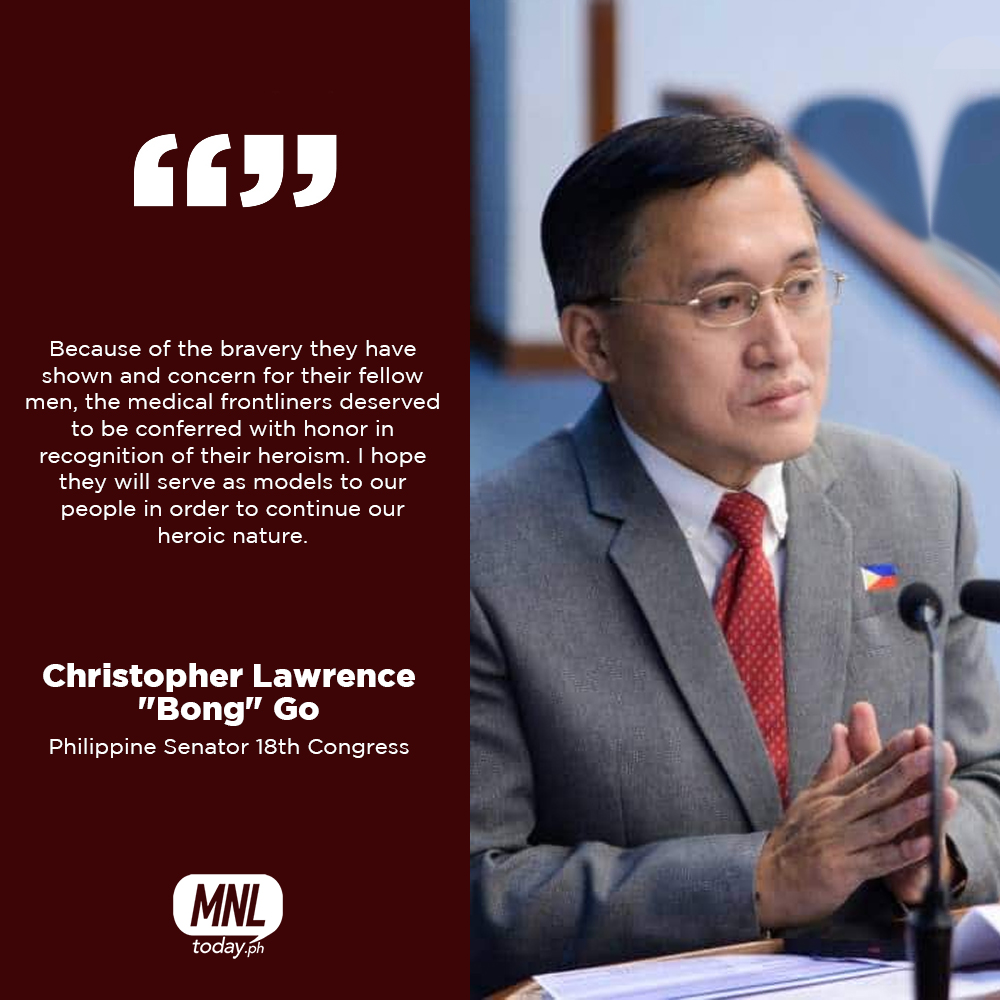 Among those who received the recognition from the President in Malacañang were Kathrina Bianca Macababbad, Esmeralda Ninto, Phoebe Rose Malabanan and Jomar Mallari. They are nurses of the PGH's neonatal intensive care unit who led the evacuation of patients and newborn babies as fire razed the facility on May 16. Nurse Quintin Bagay Jr.; PGH residents Dr. Alexandra Lee and Dr. Earle Ceo Abrenica; and safety officers Joel Santiago and Ramil Ranoa were also among the PGH personnel who received the award.
The Order of Lapu-Lapu is a national order of merit conferred by the President upon those who show extraordinary service or contribution to the Philippines.
Earlier, Go filed a Senate resolution commending and honoring the medical staff of the PGH.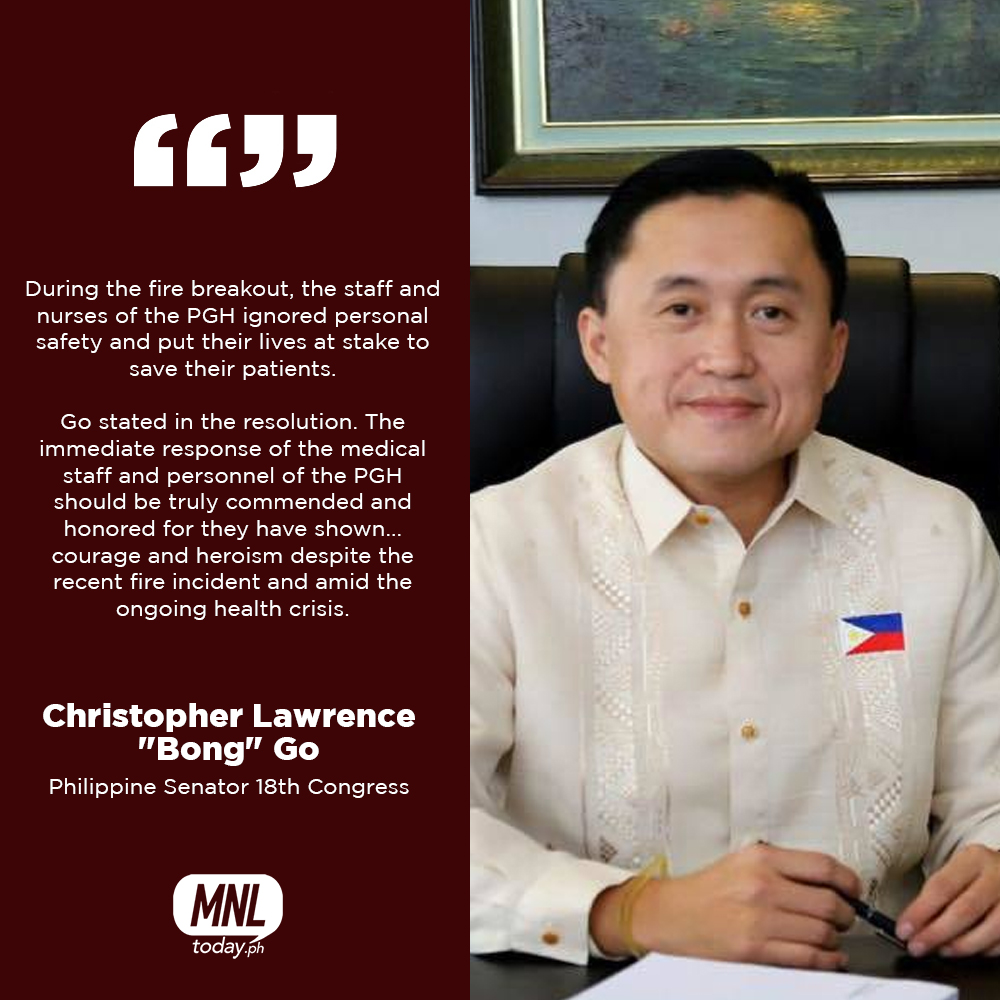 Go also expressed his willingness to assist in providing a higher budget for the hospital next year to build back better what has been destroyed by the fire.
"We are ready to respond to the additional budget when it is urgently needed for next year, especially for the infrastructure that was damaged. For this year, we are ready to help address the need for the equipment.," Go said. 
With additional reports: The Manila Times, Javier Joe Ismael
Image Sources: geni.com, mb.com.ph, deccanchronicle.com