For Mark Kevin Torres, a resident of Brgy. Balasing, Sta. Maria Bulacan, having a pet is more than having a dog. It is actually a FUR BABY for him and he takes seriously being a proud FURRENT of Kilo. A Rottweiler who have been part of the Torres and Bautista clan.
At first, owning a large breed like a Rottweiler might be intimidating to some. Usual perception of these type of dogs is that it can be very scary for both owner and its family and most especially your neighbor. But Kilo is the perfect FUR BABY for Mark because of his personality and lifestyle. And because of proper training and exposure, Kilo became the family's GENTLE GIANT, enough to be an ideal guard dog for the family's compound as well as the perfect living stuff toy, similar to a living stuff toy bear.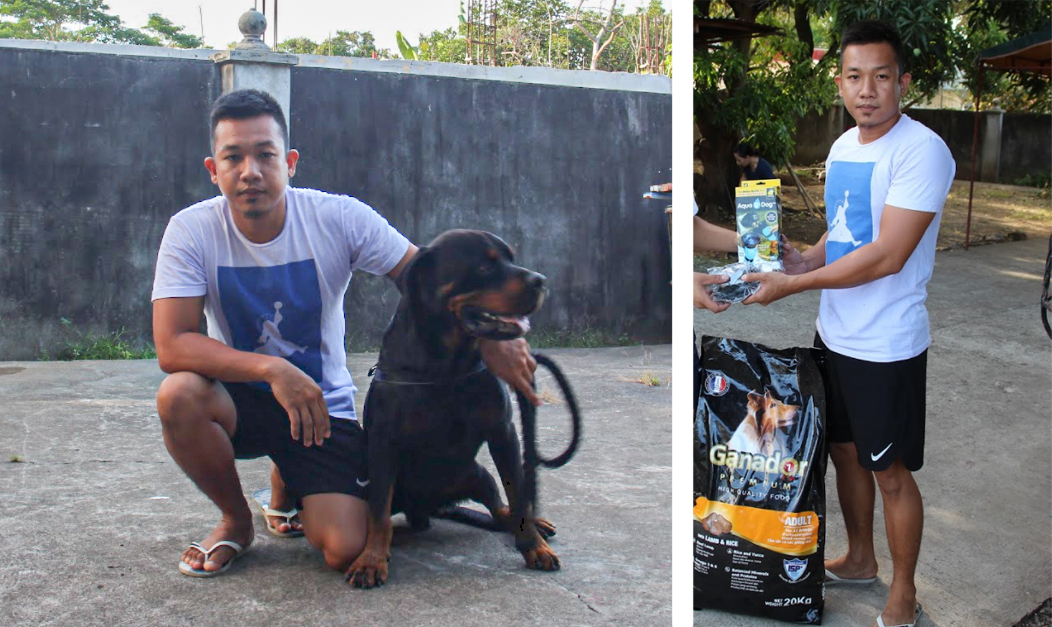 To have a general information about the breed, the Rottweiler is a robust working breed of great strength descended from the mastiffs of the Roman legions. A gentle playmate and protector within the family circle, the Rottie observes the outside world with a self-assured aloofness. A male Rottweiler will stand anywhere from 24 to 27 muscular inches at the shoulder; females run a bit smaller and lighter. The glistening, short black coat with smart rust markings add to the picture of imposing strength. A thickly muscled hindquarters powers the Rottie's effortless trotting gait. A well-bred and properly raised Rottie will be calm and confident, courageous but not unduly aggressive. The aloof demeanor these world-class guardians present to outsiders belies the playfulness, and downright silliness, that endear Rotties to their loved ones. Early training and socialization will harness a Rottie's territorial instincts in a positive way.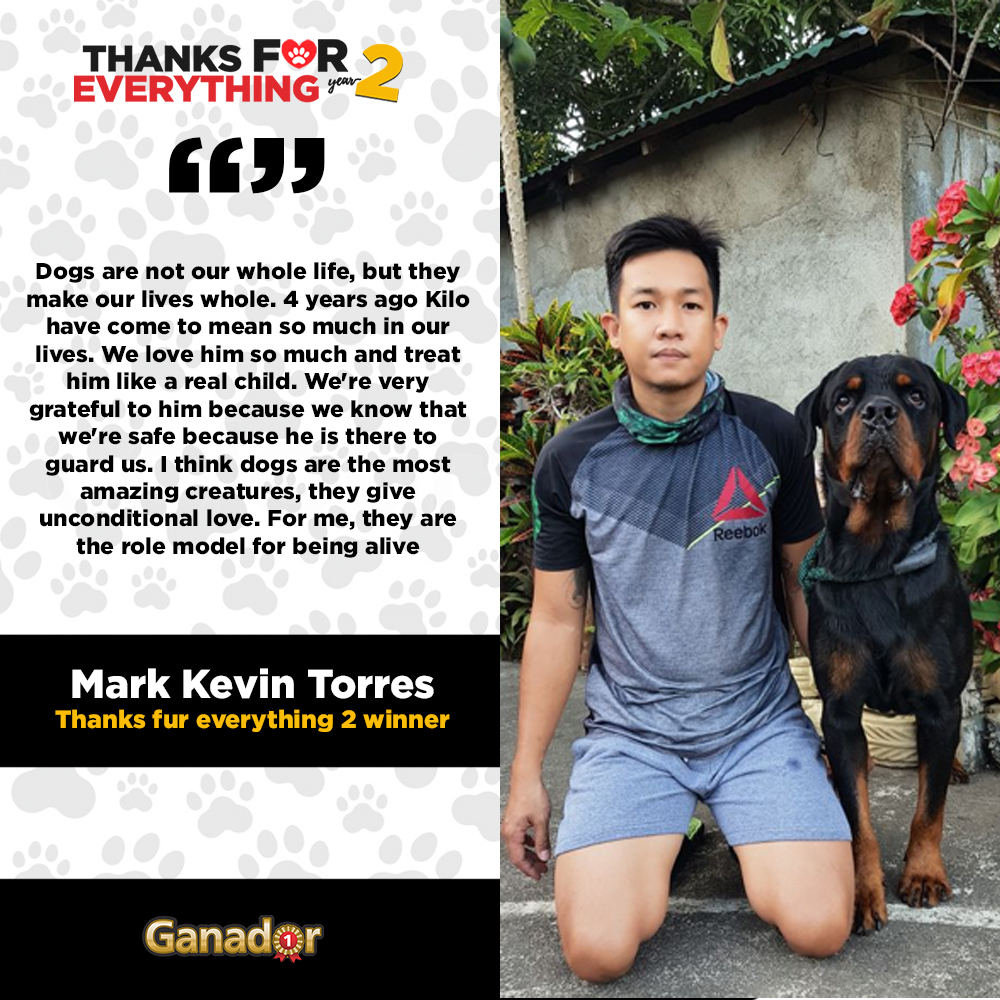 When Ganador launched its digital promo, Thanks Fur Everything Year 2, Mark will not be the one to not share how he love Kilo.
Mark's entry for Ganador's digital promo became his ultimate proof of his love for Kilo. As of this writing, the post has already generated 18,000 comments with 1,000 shares. Clearly, aside from the Toress family, Kilo has already endeared other FURRENTS nationwide.
In addition, Kilo's gain for winning the digital promo in the large breed category is also a win for Care for Paws Shelter Sanctuary (CPSS, Inc.) as the animal shelter also received the much needed dog food for the rescued dogs.
In unison, lets say THANKS FUR EVERYTHING KILO and MARK!