Located in Marilao Bulacan, Happy Endings Shelter has been a home for more than 100 plus rescued dogs and cats. It is not an easy task but with support and UNCONDITIONAL LOVE from fellow Animal Welfare Advocates like Ganador Premium, the journey of heling and recuing these beloved animals will continue.
Jojo Emata, (Complete Designation) of Ganador Philippines is a friend and supporter of Ms. Concepcion. She believes in their advocacy and has been very supportive to the organization's advocacy.

Happy Endings Shelter was created January,2015. Founded and owned by Rescuer Ms. Bamba Concepcion. Their mission is to rescue maltreated and stray dogs and cats with the purpose of giving them a second chance in life. Aside from providing them with a safe home, the shelter also gives medical attention and rehabilitate them until they are ready for adoption to have FURRENTS to love and treat them as a FURBABY.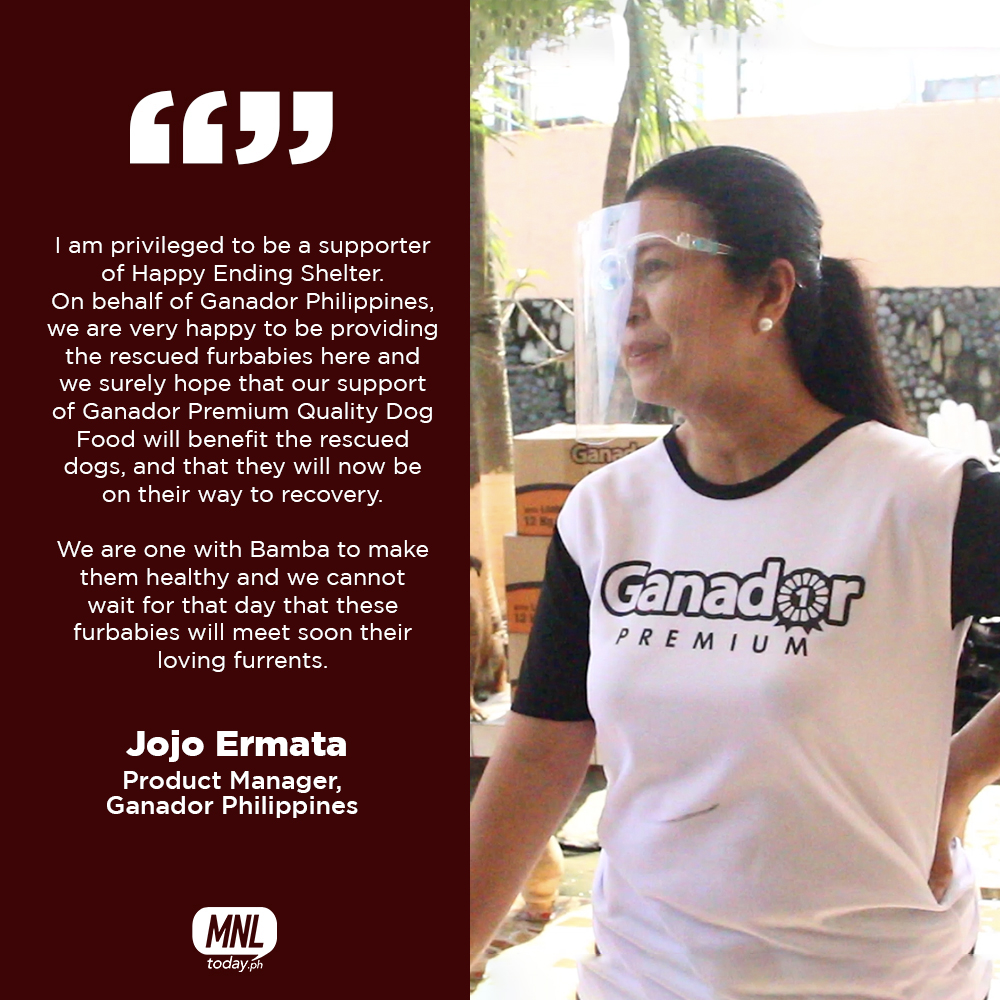 Happy Ending Shelter has a goal of transforming every rescued dog and to give them the best life possible. To let them experience the life that they deserve. This is our sole mission and advocacy.

But in order to sustain their daily needs like food, vitamins and maintenance of the shelter, Happy Ending Shelter is in need of support whether financial or in kind. The rescue shelter will continue to knock on the door of individuals and organization to help sustain the operation of the shelter and to pave a way to more rescued animals.
"This is definitely be the first of many. Ganador Premium will continue to support Happy Ending Shelter and express our UNCONDITIONAL LOVE to all the stray and maltreated dogs and cats here in Bamba's center.
To know more about Happy Ending Shelter, please follow the FB page of Bamba Concepcion to have a glimpse of their daily activities and the shelter's official FB page: facebook.com­ – Happy Endings

For donations: Please contact, Jennifer Chuongco at 09954199583 Happy Ending Shelter is assuring that all donations will be properly accounted for and as they usually post a report to update for all sponsors regarding where the donations have been used.