We're here for another Food Stop! Recently the team MNLToday.ph went to Marikina after the typhoon Ulysses and had a coverage of Themeactive's Donation Drive for the Filipino sapateros affected by the typhoon.
After our coverage, our team felt famished and wanted to grab some bites. We stumbled this humble looking hangout place with an outdoor setting and decided to have a late lunch/snack.
Beeffalo is like a semi restaurant cafe that offers mix of American, Steaks and Filipino menu. The place is good for hangout at nights with your barkada or with your partner.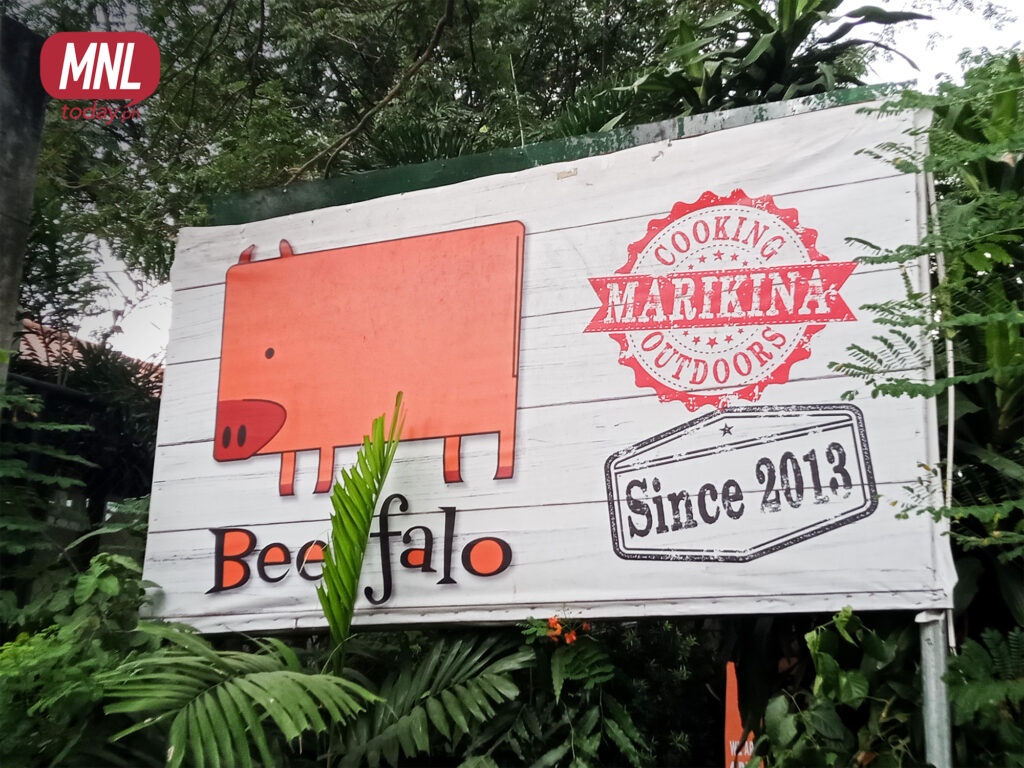 For the food, we didn't order anything fancy like steaks. I remember, our table ordered one of those group meal set but there is one set left. We were so hungry and thought that we can fill our tummies.
Unfortunately its serving is really disappointing. Its so small that "Good for 4" is only "Good for 2" and the price is definitely not worth it. It's not equally proportion with each other.
The price is good with other menu items except that group meal set. There will be more misunderstandings about that meal set. I hope they change it in the future.
Even though the servings is not really appropriate for its price and name, the food tasted alright, its not that bad. What I really like in the menu is their the Buffalo Wings, Ice Tea and Cake Slice. The taste is not overpowering and good for casual eating.
If you're looking for a hangout place to chat, have a coffee and a bit of finger food, I think this is one of the places you can visit. Based on my experience, I'm rating Beeffalo a total of 7/10.
Take note, if you have a big appetite this place is not for you. For more info you can visit them at Zomato.com – Beffalo. They are located beside Miguel and Maria at Santo Niño, Marikina City.
Sources: MNLToday.ph – Faith Decena, Mika Crisostomo