Eight movies will compete in the annual Metro Manila Film Festival (MMFF), which will run from December 25 until the first week of January 2017.
This year, the MMFF committee included independent films as festival entries.
The MMFF promises a wide range of movies for audiences to choose from this holiday season.
Watch the trailers of the 8 finalists and choose which to watch this Christmas.
1. Die Beautiful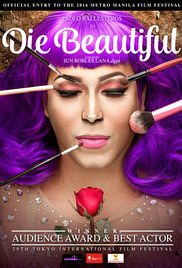 When her conservative family decides to bury Trisha (Paolo Ballesteros) as a man, her friends stop at nothing to give her a burial fit for nothing less than a queen. Along the way, they look back on the amazing life that Trisha led.
2. Kabisera
Inspired by true events, Kabisera is a sociopolitical drama that delves deep into the ills of Philippine society. Nora Aunor and Ricky Davao star in this story about seemingly normal family whose lives are placed in danger when they become involved in violent crimes and extrajudicial killings. As a tale of justice and lawlessness unfolds, audiences will find that Kabisera depicts a reality that feeds all too familiar today.
3. Ang Babae sa Septic Tank 2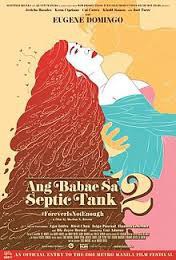 In this highly anticipated sequel to the 2011 hit, "Ang Babae Sa Septic Tank," Eugene Domingo (as Eugene Domingo) returns to the industry with her newest project, a film about a crumbling marriage called The Itinerary. However, hilarity ensues along the way as a realistic portrait to love becomes altered by Eugene's absurd recommendations in er attempt to make blockbuster hit.
4. Seklusyon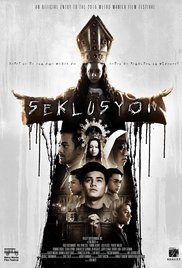 The year is 1947, According to tradition, deacons are to spend the last days of their training at remote convent, away from the evil in the world. The peace is disturbed, however when a strange girl comes to the convent, leading the deacons to come face-to-face with the malevolent entity that they were seeking protection from.
5. Sunday Beauty Queen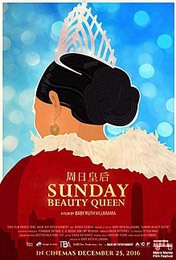 Sunday Beauty Queen is a captivating documentary that follows the journey of five Filipina overseas workers in Hong Kong as they take part in an annual beauty pageant. Documenting their lives over the course of four years, the film is a sweeping chronicle of the hardships and victories of the lives of Filipinos in a foreign land.
6. ORO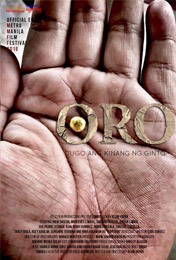 Oro tells the tale of a group of miners whose lives are put in danger when an armed group of environmentalists infiltrate their community. As the anti-mining group attempts to put a halt to their livelihood, the miners landed by their barangay captain (Irma Adlawan), must fight to maintain their way of life. Directed by Alvin Yapan, Oro is a realistic portrayal of a clash between the environment's depleting resources and man's need to survive.
7. Vince & Kath & James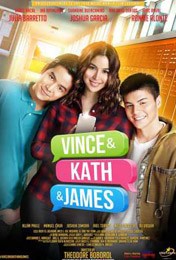 Based on the viral online romance series, Vince & Kath & James tells the story of love gone digital. In real life, Kath hates everything about Vince, However, love begins to blossom between them when James, Kath's admirer, asks Vince to talk to Kath for him through text. The lovestruck teens are in for crazy ride as they figure out if their digital love can happen in real life.
8. Saving Sally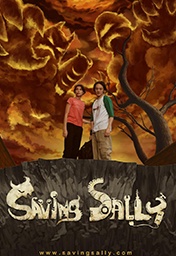 Marty (Enzo Marcos), a comic book artist, is on love with the girl of his dreams, Sally (Rhian Ramos). However, troubles arise when he finds out that Sally monsters for parents and a dick for boyfriend. In this film that mixes animation with live action, Marty faces a big bad world as he fights the monsters around them in order to win Sally's heart.