Greenhills Shopping Center is more than a place for "tiangges"
It is hard to imagine the Christmas season and not think of Greenhills Shopping Center. This lifestyle mecca has been around since 1970 and has been a magnet for shoppers that span a wide income spectrum from the wealthy to the practical to the bargain hunter.
As the pioneer in the indoor/outdoor lifestyle concept, Greenhills Shopping Center is one of the top destinations for people who want variety in terms of goods, services and price.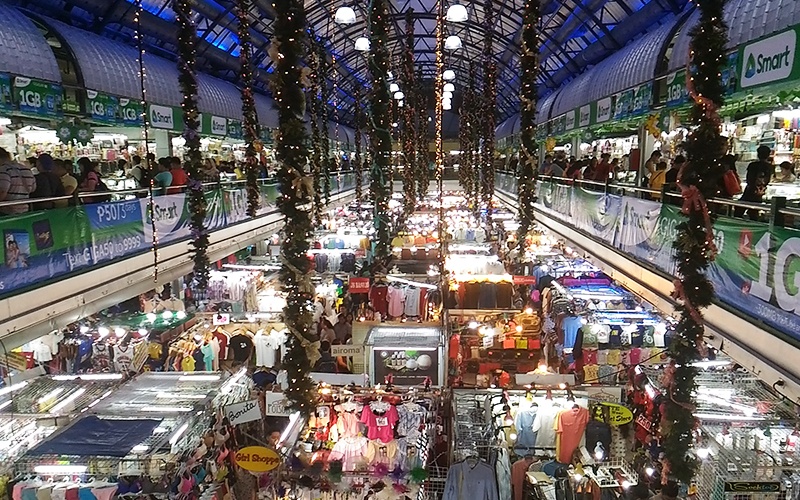 Today, the 16-hectare complex is undergoing massive changes that will place it head and shoulders among the best lifestyle destinations in the country. While the iconic Virra Mall and Shoppesville are still there, many new establishments have since gone up giving more options for consumers in and around Metro Manila.
Of course, Greenhills Shopping Center will always be known for its indoor and outdoor flea markets aside from the new shopping areas of recent years. As a longtime patron, it is a personal favorite of mine. Here is a quick tour of Greenhills Shopping Center in case you are still way behind your Christmas shopping or just want a place to go to on your spare time this holiday season.
Apparel and Accessories
Clothes seem to be an easy gift and if your loved one is a clotheshorse, then Greenhills is the place to find a dizzying array of clothes. From shorts to shirts, blouses to dresses, fabrics to denims, gowns to barongs, you will no doubt find it there. Check out Alunan for intricately embroidered pinas and jusis, or just simply browse through the flea market in and around the shopping complex's walkways, you will surely find something worth giving come December 25.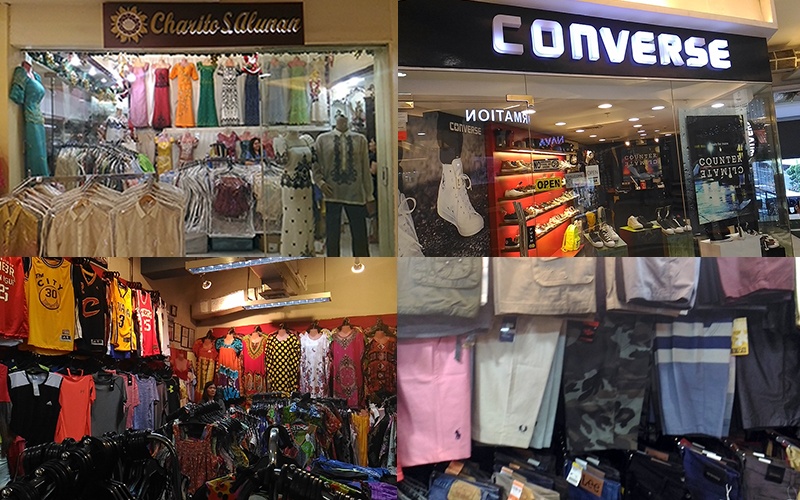 Jewelry
Greenhills is also known for being a place to buy pearls, semi-precious stones, beads and other jewelry pieces. So much so that foreign tourists and balikbayans make it a point to drop by to buy these precious gems. South sea pearls, keshi pearls, freshwater pearls and even akoya pearls can be found in the many stalls. There are also a multitude of semi-precious stones to be found. My suki, Nasreen Pearls, is where I purchased the pearls in my jewelry collection. For those on a budget, the pearl tiangge also has freshwater pearls to choose from. South sea or freshwater, these sea-borne gems are guaranteed to make a nice gift for the women in your life.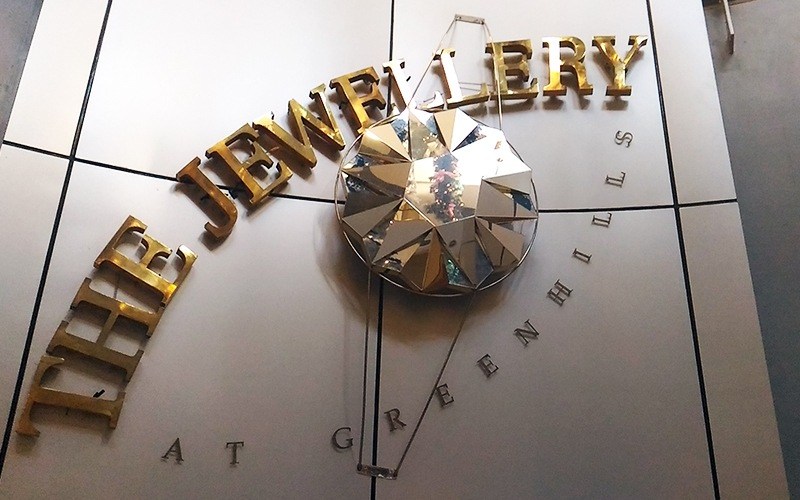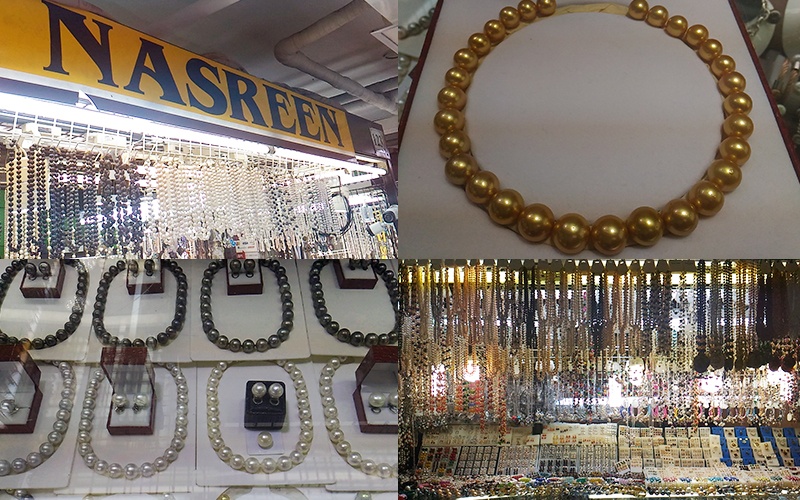 Food
Food is always an easy gift to give especially if you are not sure what to give as a present. And if there are many stalls selling clothes, there are also many stalls selling food. From fruits to native kakanin, from baked goodies to dried meat and fish, from native sausages (longganisa) to regional delicacies, if your loved one is a foodie, then there is something that will tickle his or her gastronomic fancy.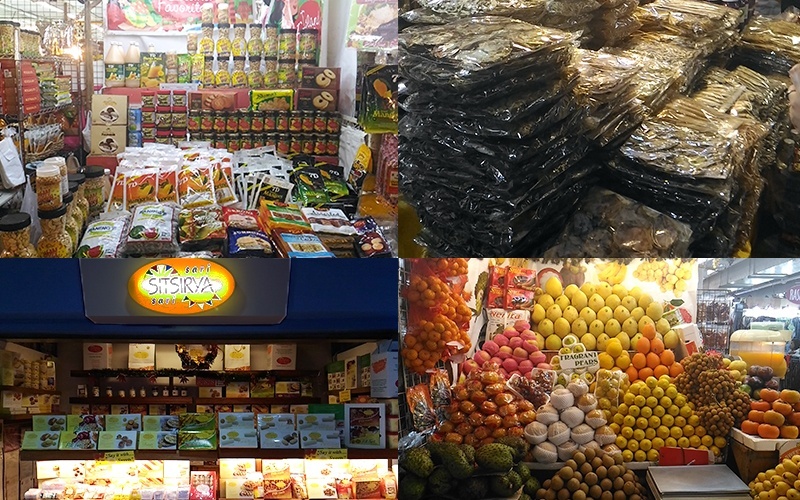 Toys and collectibles
For the young and the young-at- heart, Virra Mall and Shoppesville houses many stores that sells toys and other collectibles. Model collectors often visit Greenhills stocking up in model cars, robots made of die-cast metal and action figures. If you are looking for a toy for the kid in the family, Toy Kingdom in Virra Mall and Hobbes and Landes in Promenade are places you must visit. You can even have your purchase gift wrapped to save you the trouble.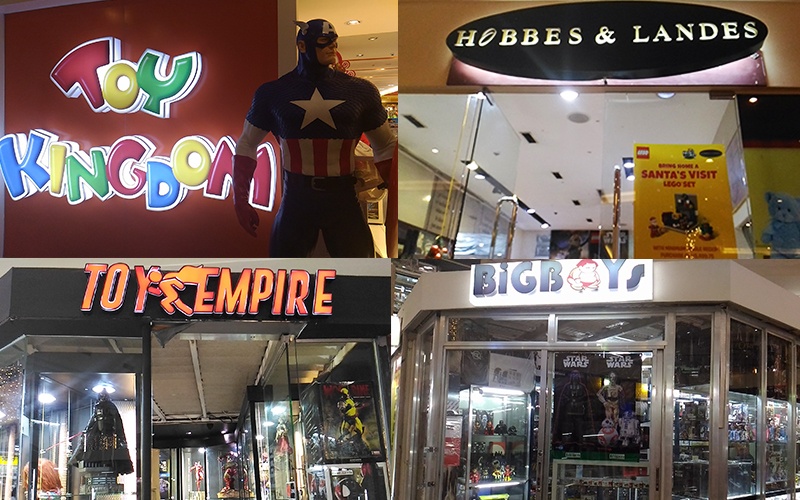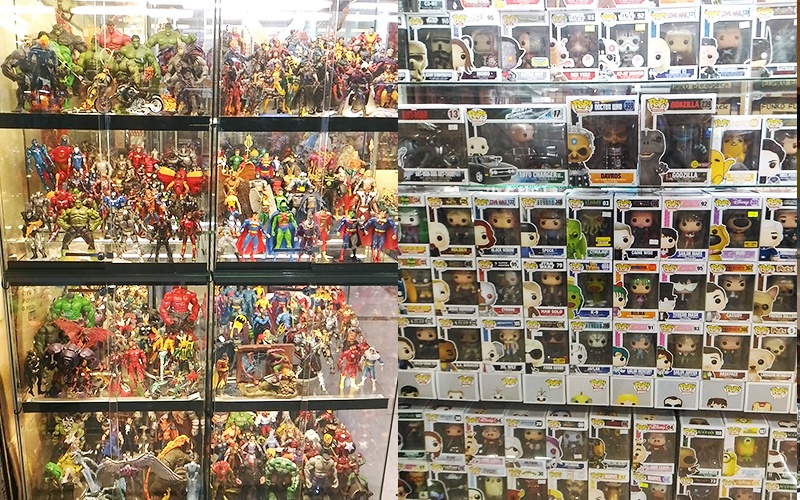 Electronic Gadgets 
For techies, Greenhills Shopping Center has long been known as a haven for electronic gadgets. Located on the second floor of V-Mall, it features rows and rows of stalls selling new and pre-owned cell phones, laptops and other electronics. Mobile phone load for pre-paid phones can also be bought.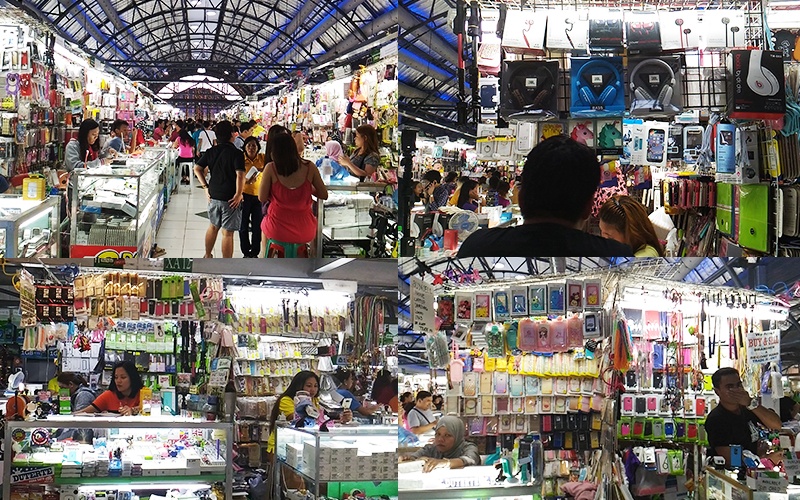 Home Improvement
Greenhills is also home to many dealers in furniture, fixtures and other home improvement products. The most visible is Our Home located at the second floor of Virra Mall. Right next to the electronics stalls, however, are many dealers of wooden furniture, antique lamps, and lighting fixtures. If home improvement is your cup of tea, these places will be perfect for you.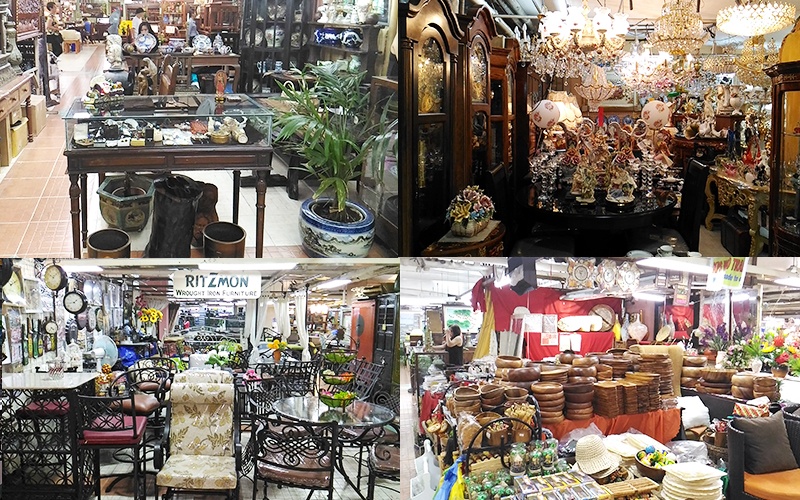 Entertainment

If you are a movie buff, Greenhills Shopping Center has eight cinemas to choose from located in the Theater Mall and Promenade showcasing the latest local and international blockbusters. The cinemas in the new wing of the Promenade are equipped with Dolby Atmos if you are about the viewing experience. For those who like live entertainment, the iconic Music Museum and Teatrino offer performances from many of the country's popular celebrities.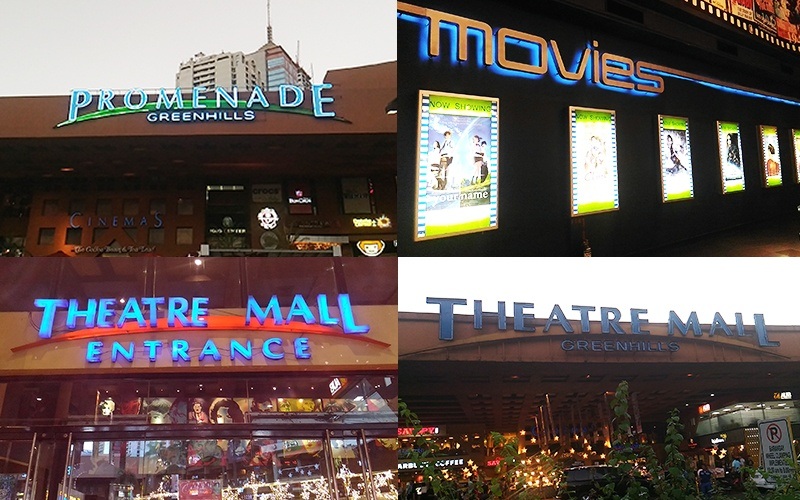 Dining establishments
Of course, nothing can be better than being able to sit down to a nice meal after all that shopping. And like the shopping, there are many F&B establishments to choose from. The Promenade features a long line of dining places like Cibo, Bizu, California Pizza Kitchen, Via Mare, Tender Bob's, Wings, Banana Leaf, Gerry's Grill, Las Paellas, Cowrie Grill, Pancake House and many more.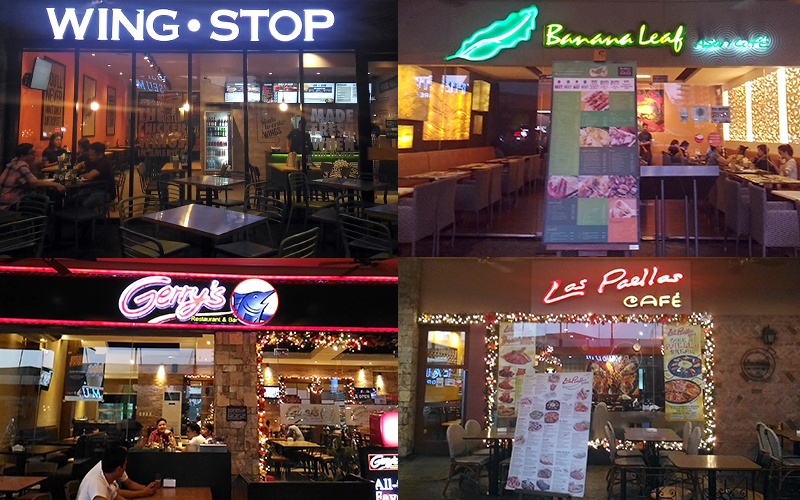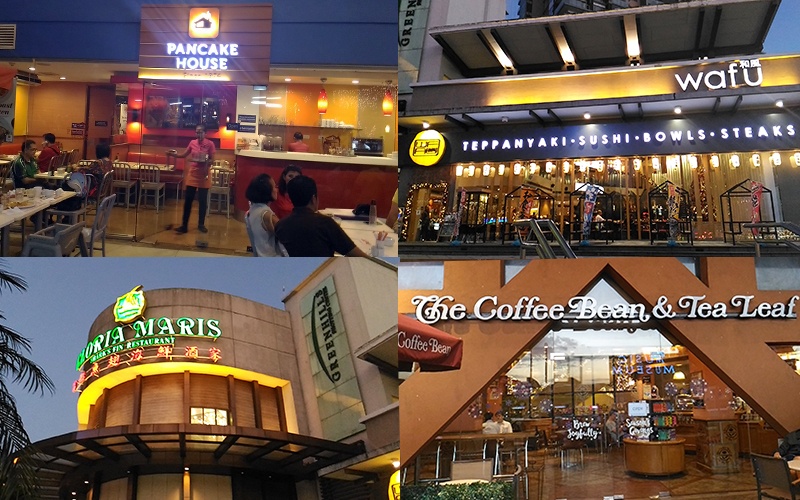 In Shoppesville, you can choose from House of Mini's, Tropical Hut, Kamicos and Tia Paring's, while in Virra Mall, shopper can choose to dine in Pancake House, Champ-O-Rado, as well as the food court in Virra Mall.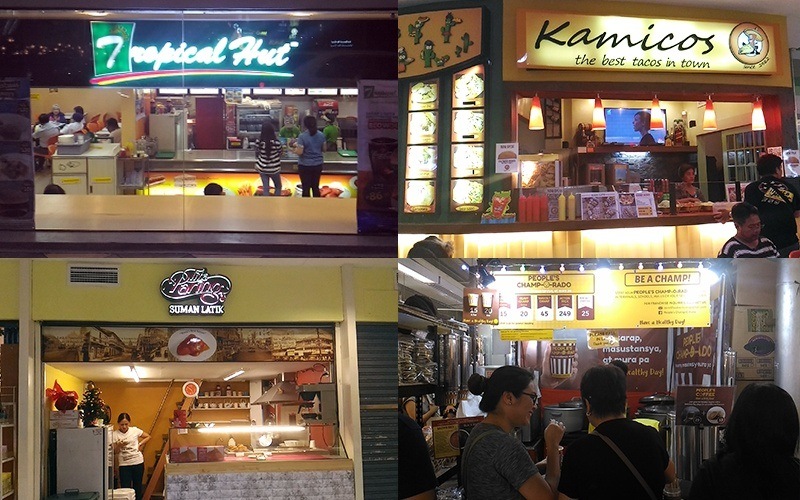 Midnight Market
Lastly, Greenhills Shopping Center is known for its midnight market. This holiday attraction usually opens every December and runs until the end of the Christmas season. An off take of the main mall's offering, it features many stalls selling clothes,accessories, toys, and many food stores and is open from 6pm until 12mn. The main highlight of the mid night market is the Christmas show happening at intervals. Today's generation may not be aware but this show was first done by the now defunct COD Department Store once located in Cubao. For the older generation, this yearly Christmas show brings back the nostalgia of years gone by.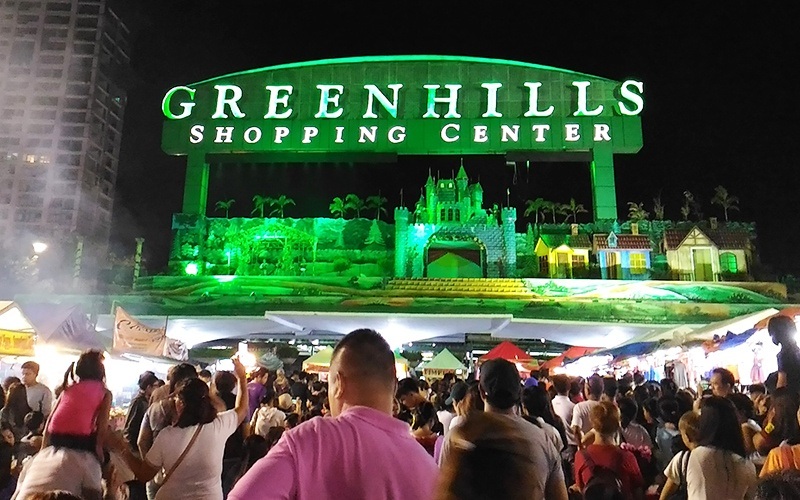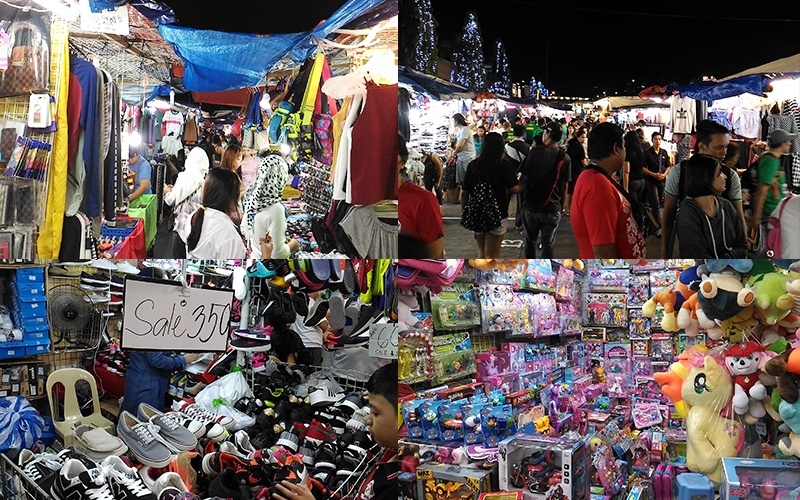 For decades now, Greenhills Shopping Center has been the destination for Filipinos in Metro Manila. Offering perhaps the widest assortment of shopping, dining and entertainment options, it remains a fixture in modern Filipino culture.