Larger, more vibrant, and more sentimental. The first Festival of Lights event took place at the Ayala Triangle Gardens more than ten years ago. Undoubtedly, that was a magical sight. To holiday-themed music, lighted trees twinkle in synchrony. Everyone visited Ayala Triangle purely to take in the show. The epidemic followed that.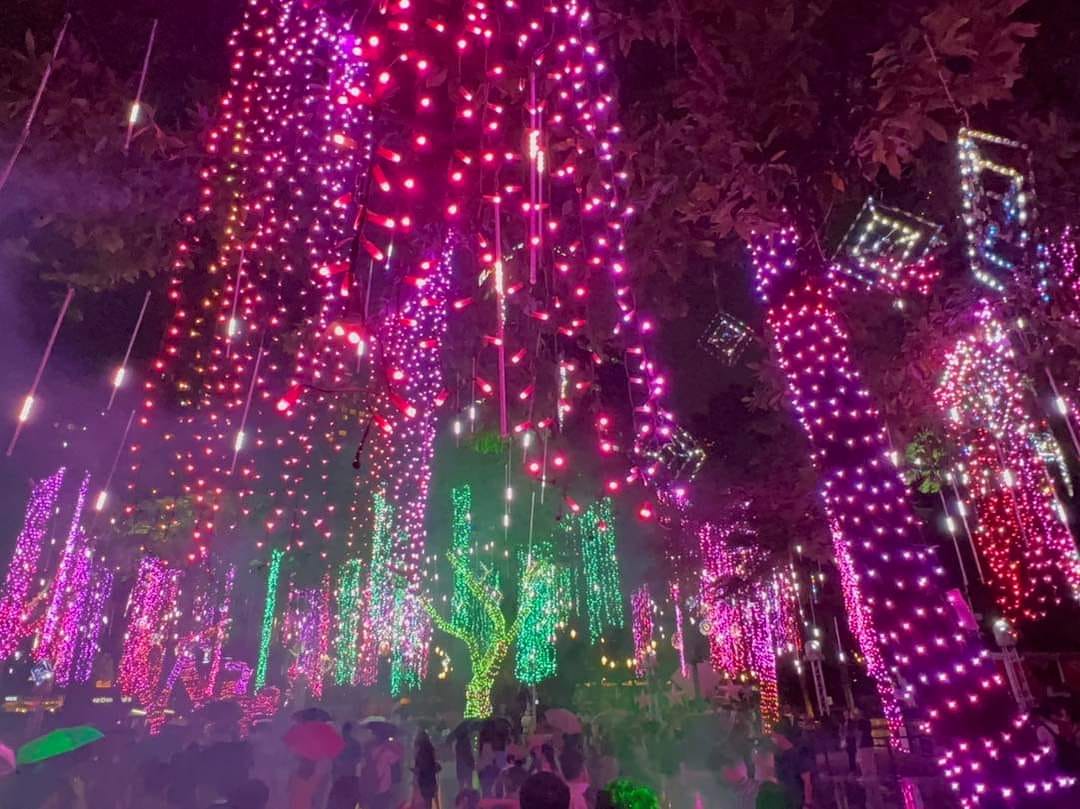 The Festival of Lights took place virtually for two years, but it is back this year—live and in person—at Ayala Triangle Garden, one of Metro Manila's most eagerly awaited Christmas traditions. At the opening ceremony, media guests, Ayala Land executives, commuters, and "Makatizens" all waited in anticipation at the re-unveiling of this Makati CBD (Central Business District) holiday celebration.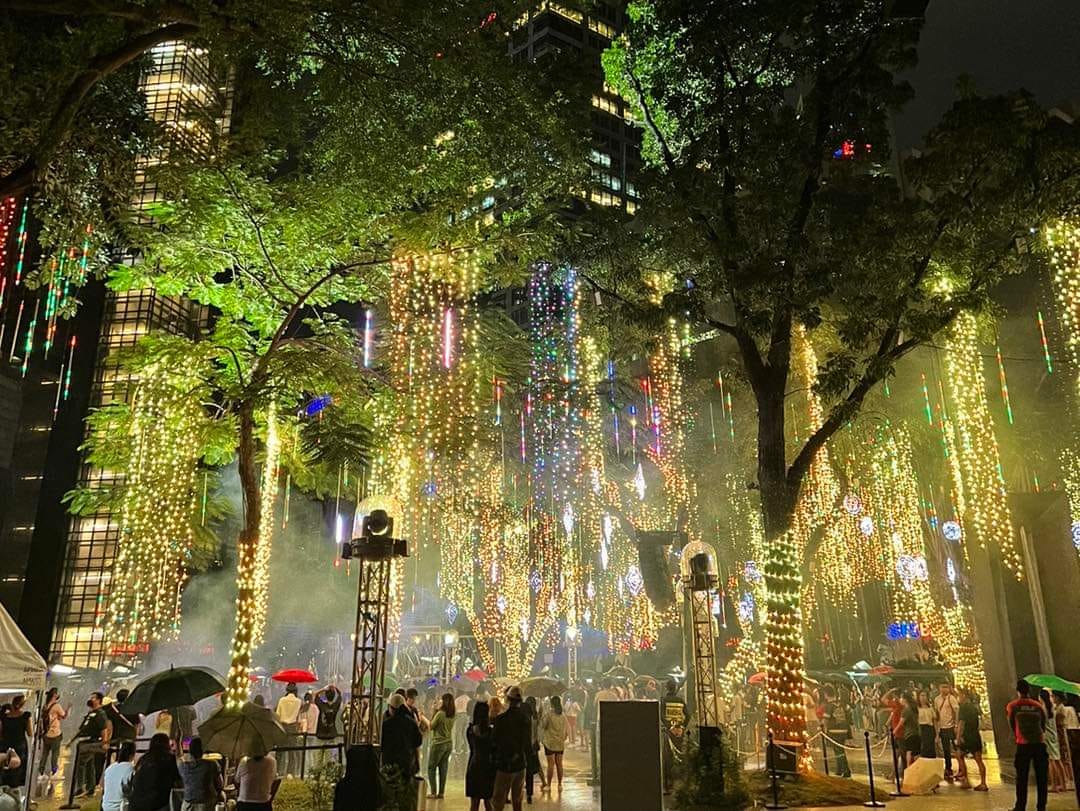 The visitors were not let down. In addition to the customary lighting and audio spectacle, a new feature was added: movies are projected on the canopy façade of the Ayala Triangle Gardens, which is the recognizable archway in the Makati PSE building.
The entire Festival of Lights performance was updated, aside from the new visual projections, to completely re-energise and re-enthuse holiday attendees. Additionally, it served as a reminder that the holidays have arrived and that lockdown procedures will soon come to an end.
The light displays are bolder, brighter, and more intense. Compared to previous years' events, the sounds are clearer, more whimsical, and more colorful. The Ayala Triangle Gardens are full of holographic lightworks as well, since the area's numerous mist machines serve as a canvas on which light can be transformed into three-dimensional works of art.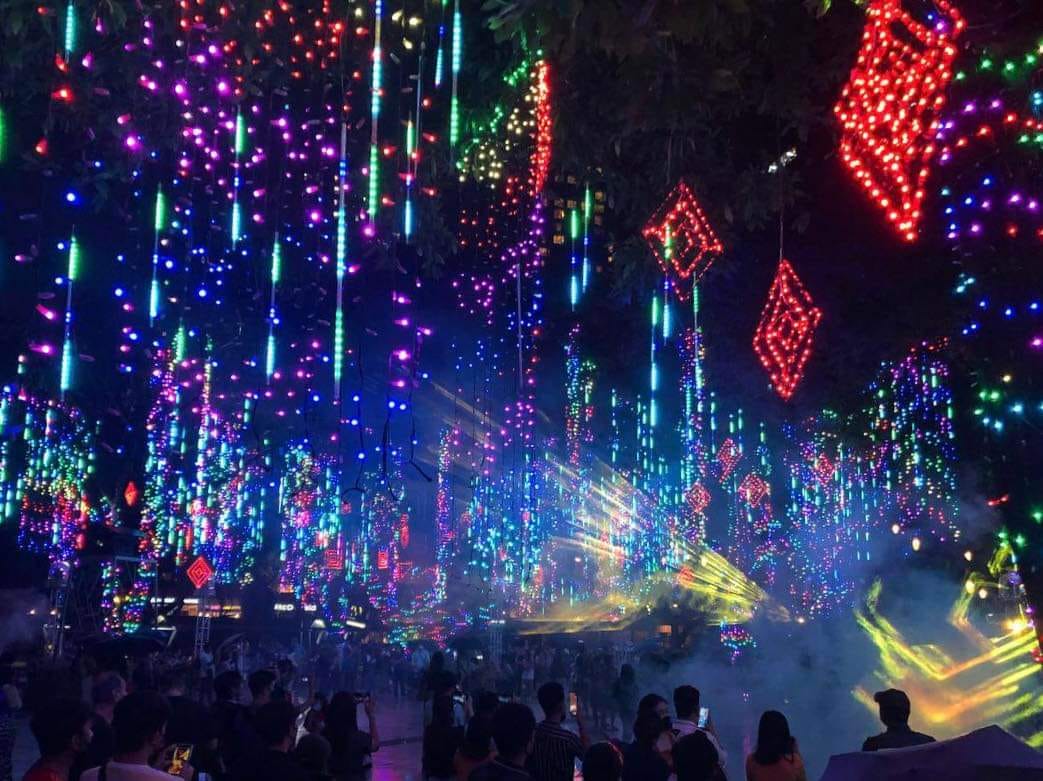 Three Christmas medleys are played at the opening ceremony to go with the light show. The Manila Symphony Orchestra leads the first version, which is an orchestral performance. This is followed by an enthusiastic TikTok performance by Tris Suguitan, Jazz Nicolas, and Mikey Amistoso. Jazz Nicolas and Mikey Amistoso's calming chorale performance marked the show's conclusion. After the formal ceremony, spectators and "Makatizens" alike were welcome to enter the gated area to take in the show for themselves. Families with young children and couples clasped hands as they marveled at the Festival of Lights' sensory overload. Even animals were brought to see the show. And even though it lightly rained that evening, many continued to visit and take in the festive atmosphere at the Ayala Triangle Gardens.
IMAGE SOURCES: IT'S MORE FUN WITH JUAN