Land Bank of the Philippines (LANDBANK) which is run by the government has widened its lending program for former rebels to include former violent extremists.

The LBP program was built with the coordination of Task Force Balik-Loob (TFBL) that mixed up with different departments of the government to help give chance to former rebels to give new opportunities by giving them money to start small and micro-enterprises (SMEs), and livelihood projects.
This includes Former Rebels (FR) who are part of a group of cooperatives or association.
The program will also conduct loan counseling and financial literacy seminars to the former rebels before the release of their loans. Ex-rebels, who are over the age of 21 and who have no pending cases are qualified to avail of the loan program.
While those who are disqualified due to age or have pending cases can designate a family member who will be listed as the borrower in their stead.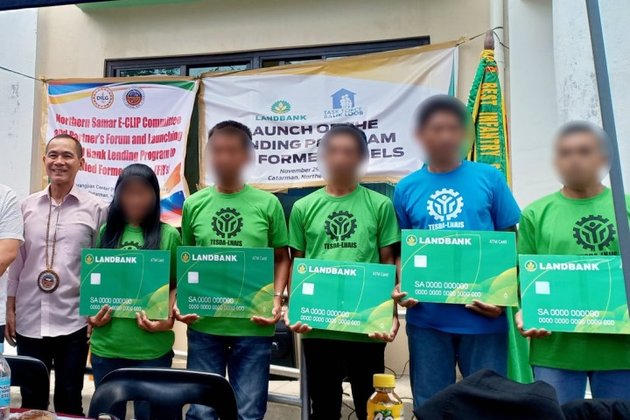 The amount that they can borrow depends on their needs and the ability to pay. LANDBANK is willing to lend them P25,000 up to P100,000 that should be paid under a year with a maximum span of 5 years.
The TFBL was organized to oversee the implementation of E-CLIP under Administrative Order No. 10 of President Duterte. It includes DILG, Department of National Defense, Office of the President, National Housing Authority, and the Office of the Presidential Adviser for Peace among its lead agencies, and other government agencies and instrumentalities as partner agencies that may be tapped to provide additional benefits and services to former rebels.
To know the details, visit the link here.
If you want to know the requirements for applying, visit their website at: LANDBANK
Sources: landbank, pna.gov.ph
Image Sources: philippinesnews.net, landbank