SUZUKI Philippines further increases its footprint in the south with the inauguration of a new dealership in Davao.
The company recently unveiled the new Suzuki Auto Matina, marking its second dealership in Mindanao's economic powerhouse. The newest establishment is one of the biggest dealerships in the network and the sixth Suzuki dealership of the Autocentral group, a long-standing partner of the brand.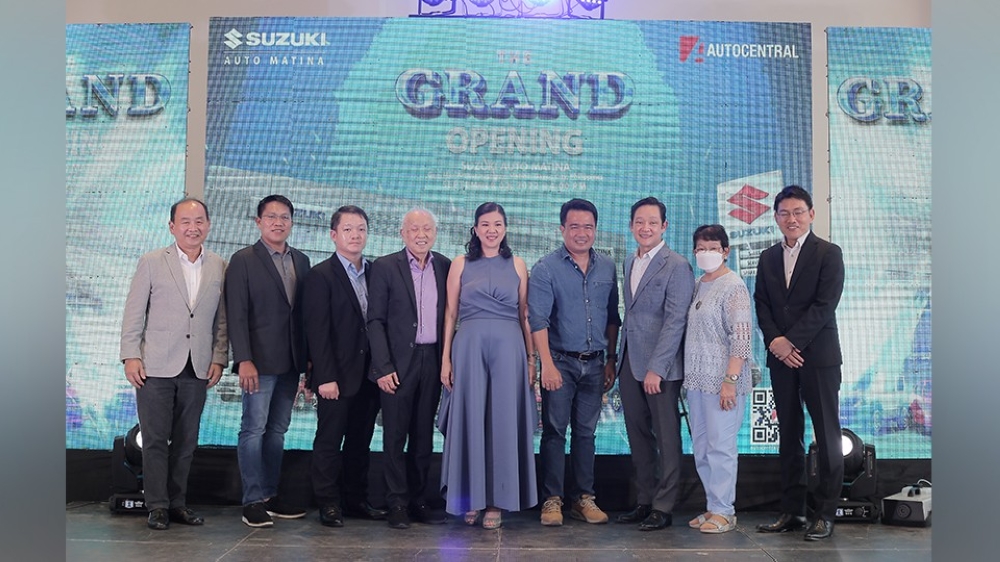 With an area of 3,000-square meters located in Talomo, Davao City, Suzuki expects the new dealership to meet market demand and cater to more customers as the showroom can accommodate up to seven display units while the service area features eight service bays.
Suzuki Automobile's Director and General Manager Norihide Takei expressed confidence that Suzuki's network development will improve mobility for Filipinos in the area.
"The opening of Suzuki's newest dealership in Davao reflects our continuing efforts to bring the brand to more Filipinos looking for a reliable mobility partner. This also shows our support for the Philippine economic recovery as we hope to contribute in generating job opportunities for Filipinos in Davao City," he said.