Metrobank Foundation Inc. (MBFI) took home its third Grand Anvil at the 57th Anvil Awards held virtually last Feb 24, specifically for its program that provided supplemental aid to 10 community pantries in Metro Manila.
In partnership with GT Foundation Inc. (GTFI), the project was able to bring people together to a shared cause, show solidarity and provide hope and inspiration to Filipinos whose lives and livelihoods were severely affected by the pandemic.

Organized by the Public Relations Society of the Philippines (PRSP), the Grand Anvil is given to a public relations program which stands out among the Gold Anvil winners. Considered as the Oscars of the public relations industry in the Philippines, the Anvil symbolizes excellence in public relations and is awarded by distinguished multi-sectoral jury to outstanding public relations programs and tools.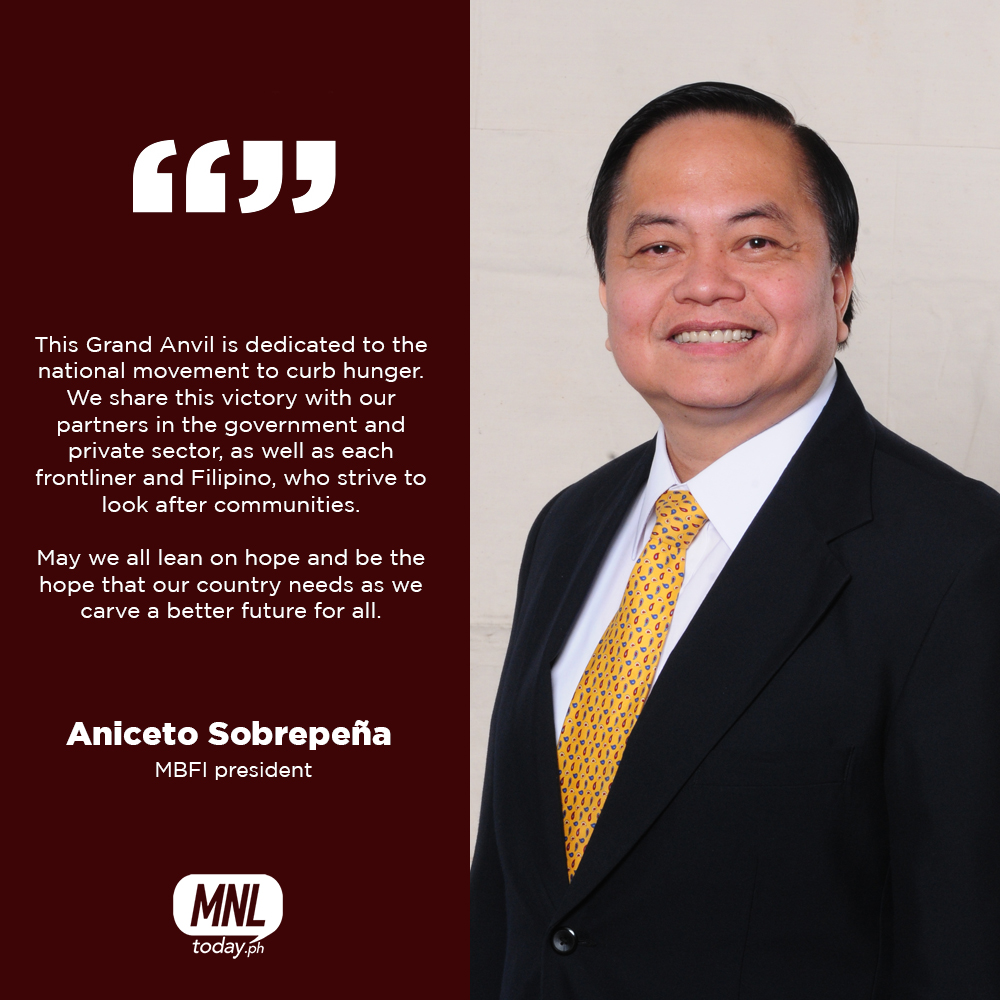 Sustaining its commitment to provide food for the marginalized, the joint efforts of MBFI and GTFI has benefitted more than 31,926 families all over the country. These projects include feeding programs and distribution of food bags to communities most affected by the pandemic, as well as those who were victims of natural calamities and disasters.

MBFI bagged the Gold Anvil for the "2021 Metrobank Foundation Outstanding Filipinos," considered as the most prestigious career-service award in the Philippines, recognizing exemplary teachers, soldiers, and police officers. Since its inception, it has recognized 685 outstanding Filipinos who went above and beyond their call of duty as public servants.

On the other hand, GTFI, the family foundation of the Ty family, received a Silver Anvil for the 2021 Bags of Blessing (BOB). A gift-giving program initiated by the late Metrobank Group chairman George Ty Siao Kian, BOB is celebrated every Chinese New Year and unites employees of the Metrobank Group of Companies, and institutional partners to participate in the legacy to sustain a culture of "paying it forward."
Last year, BOB has distributed food items to 18,000 indigent families in 33 sites nationwide.
Source: philstar.com
Image Source: en.wikipedia.com, metrobank foundation, metrobank.com.ph, businessmirror.com.ph