Eddie Vedder has released a new album under his own name and headed out on a solo tour. The album, called "The Earthling," is all about playing with friends and idols.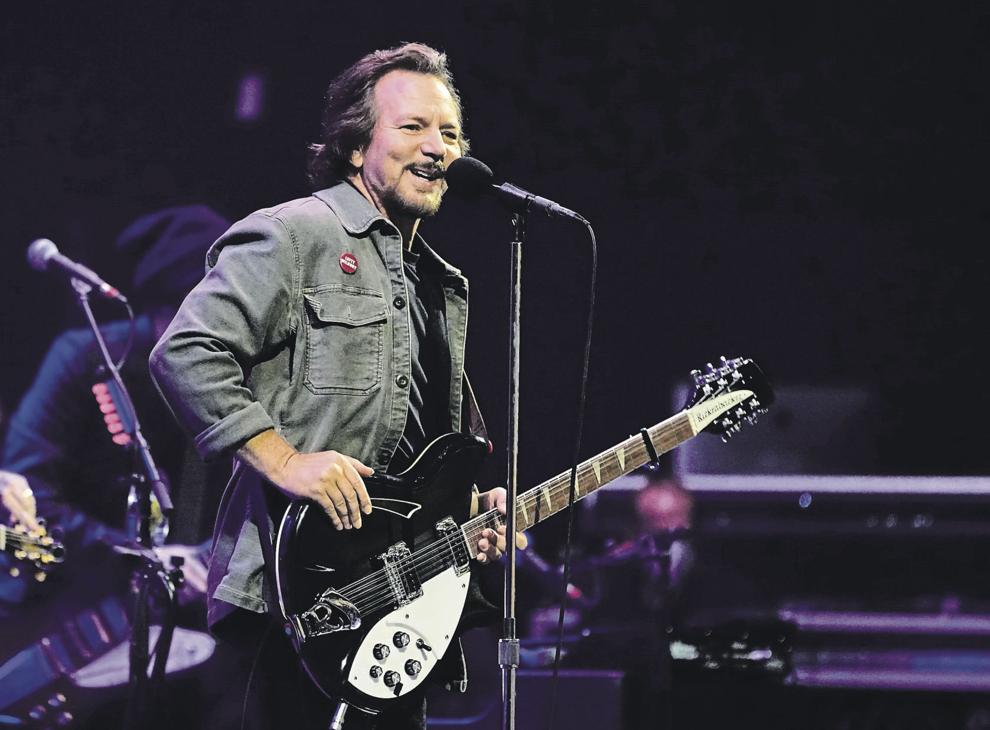 The project began as a collaboration with producer Andrew Watt, who co-wrote and plays on every song. It features a band of his peers, including producer Andrew Watt, Red Hot Chili Peppers drummer Chad Smith, and former Chili Peppers guitarist Josh Klinghoffer, along with guest stars including Elton John, Stevie Wonder and Ringo Starr that made the process feel like a fantasy camp.
"I didn't have to have any arguments with anyone else," he said at the listening gathering. "But it turns out you just end up arguing with yourself."He said worthwhile music comes from "allowing yourself to listen and accept the other guy's idea." In this case, the other guy was Andrew Watt.
Andrew Watt, the reigning Grammy producer of the year, who has made records with John, Ed Sheeran, Cardi B and Ozzy Osbourne, co-wrote every song on "The Earthling," produced the album, played bass and other instruments on it and plays guitar with the touring band, fittingly dubbed the Earthlings.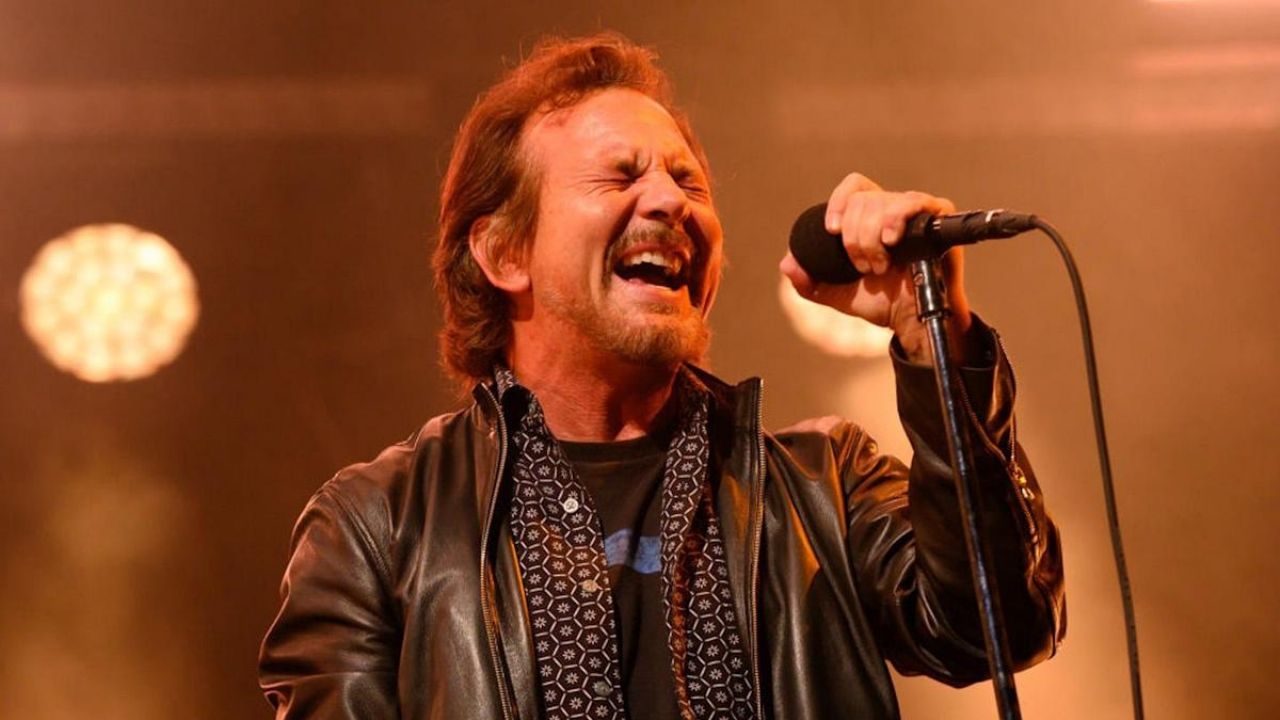 The album is like a tour through music history in more ways than one. Released in February, it now sits atop the Billboard album sales chart, which measures traditional in-store purchases of CDs and vinyl.
Emotional after singing with his daughter, the 57-year-old Vedder revealed that he'd been diagnosed with COVID-19 about sevenv weeks ago.
And Vedder's 17-year-old daughter Olivia joined them for a rendition of a song she and her father did last year for the "Flag Day" movie soundtrack. She got some of the biggest cheers of the night when she sang the chorus, "I am my father's daughter, come hell or high water."
"I literally saw my life flash before my eyes," Vedder said. "It felt pretty serious. To get through that and then be back in a room like this, with this many people facing this way and listening to us, it's really, truly an honor."
Image Source: Gulf News
Additional Report: Abc, staradvertiser