Dito Telecommunity announced it is close to achieving a population coverage percentage that would allow it to go head-to-head with the incumbents, strengthening its aspirations of being the number one telco provider in the country.
As Dito celebrated its first year since commercial launch, its chief technology officer Rodolfo Santiago said the company is now less than 300 towers away from hitting 70 percent population coverage.
Dito, a joint venture of the group of Davao-based businessman Dennis Uy and China Telecommunications, will have its third annual technical audit in July, in which it has to achieve 70 percent population coverage and a minimum average speed of 55 Mbps. In terms of the mandated minimum average speed, Santiago said Dito would also be able to achieve the 55 Mbps "easily."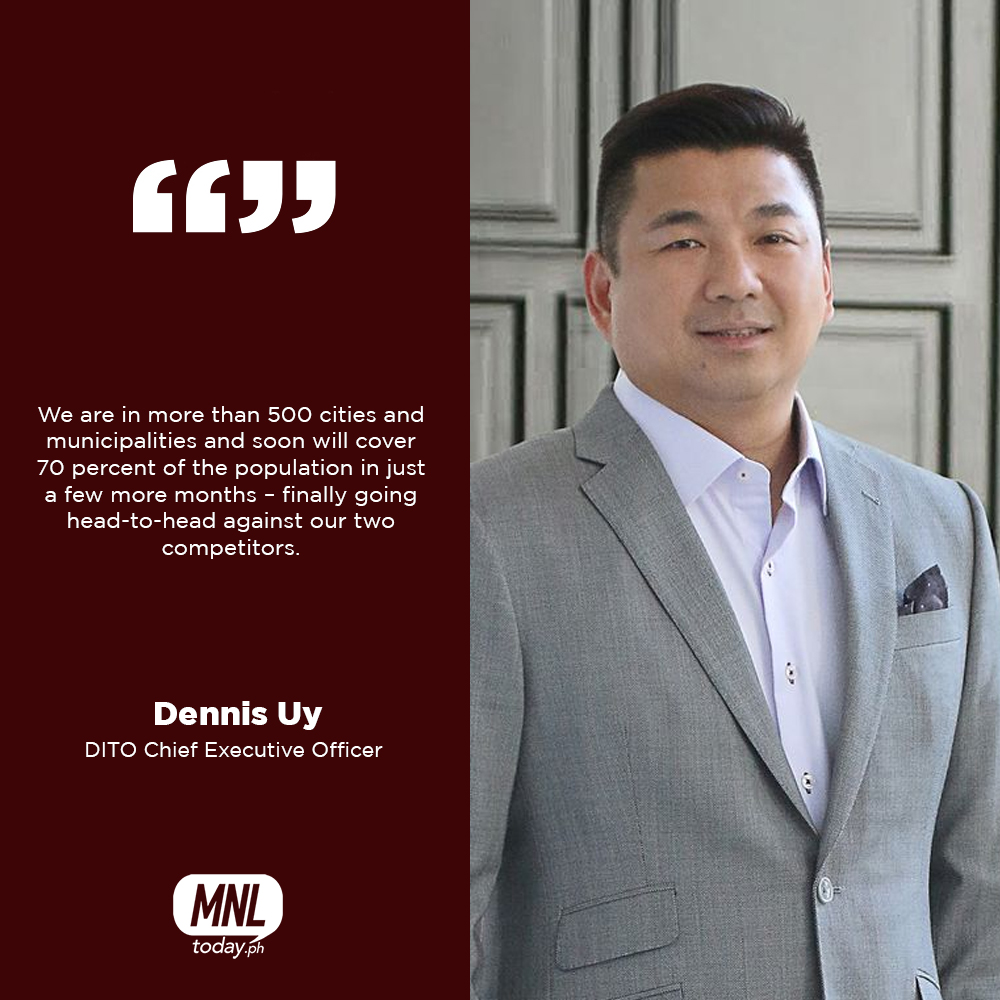 Dito has gained over six million subscribers in its network since its commercial launch in March last year.
Santiago said Dito is now more confident that it can compete with its competitors. "We can compete toe-to-toe. Why are we confident? Because Dito has been big on collaboration," Santiago said.
"We work with the government, the various institutions, the local executives, we do whatever it takes to ensure that wherever we are, a win-win situation exists, all for the betterment of our service to the Filipino people," Uy said.
With the company coming a long-way since it was granted a permit to operate in July 2019 and since its commercial launch last year, Santiago said "soon, Dito will be number one."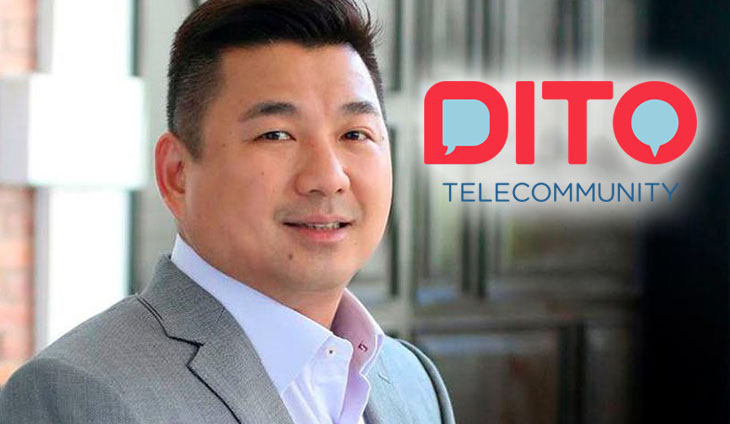 "If any of you have any doubt about Dito's commitment, cast them aside. We never planned to fail; we cannot afford to fail. We were confident in 2019 and we are more confident now," shared Uy.
With additional reports: The Philippine Star, Richmond Mercurio
Image Sources: bilyonaryo.com, bloomberg.com, unbox.ph