Fully vaccinated individuals are no longer required to present negative swab test results when entering Negros Occidental. All they need is a vaccination card that indicates that they have been vaccinated fully against COVID-19 with verifiable Quick Response (QR) codes, said Provincial Administrator Rayfrando Diaz.
Those traveling to Negros Occidental will still need to register online for a Safe, Swift, and Smart Passage (S-Pass) that requires a negative swab test for those not vaccinated fully.
The vaccination cards to be accepted are those issued by the Negros Occidental provincial government and from other areas uploaded in the Department of Information and Communications Technology portal with corresponding QR codes for swift verification.
"The verifiable QR codes will prevent people from forging the vaccination cards," Diaz said. "This will not only make travel easier for fully vaccinated individuals but will also save them the expense of having RT-PCR (reverse transcription-polymerase chain reaction) tests to enter the province," he added.
This move is also in support of the earleir announcement of Malacañang to remove the swab test requirement for travel among fully vaccinated individuals was made as an "incentive" for getting their Covid-19 jabs.
Presidential Spokesperson Harry Roque made this remark amid concerns raised by some health experts over the risks posed by simply presenting vaccination cards that prove that a person has been fully vaccinated without swab test results.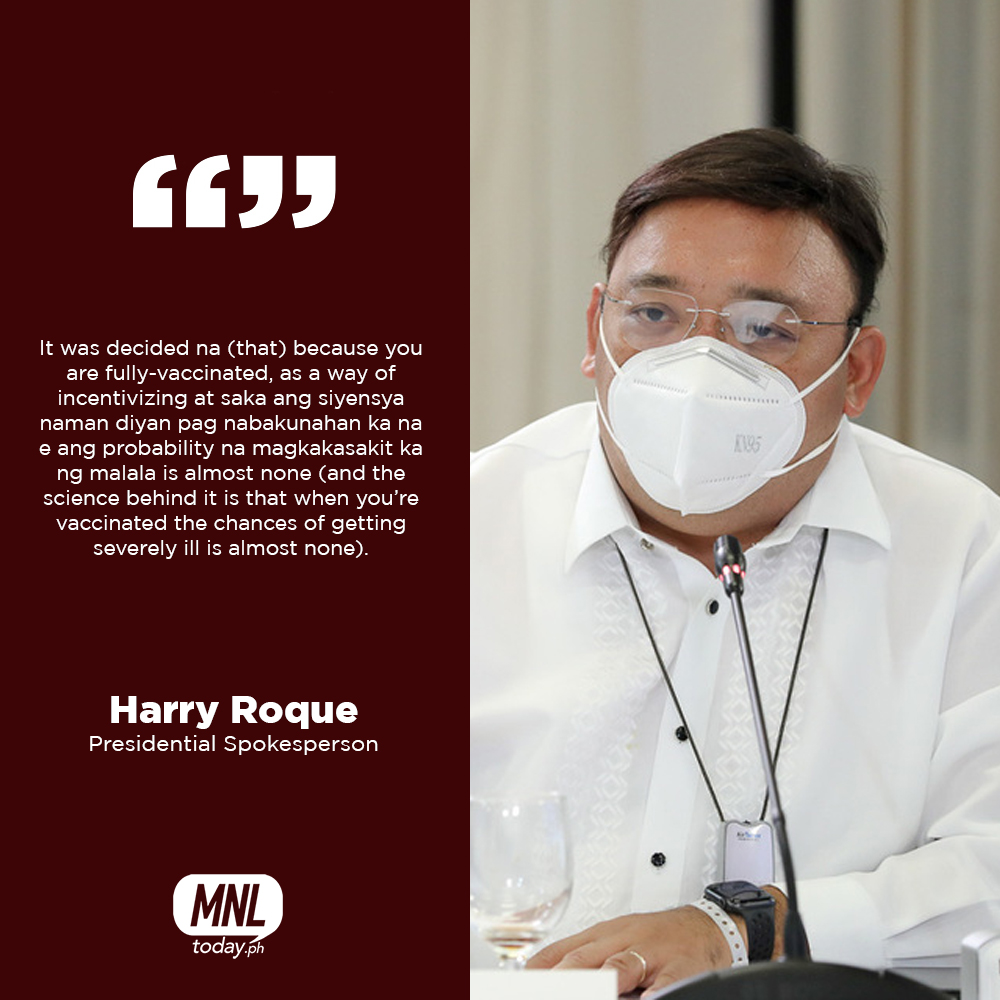 A fully vaccinated individual is someone who has more than or equal to two weeks after having received the second dose in a two-dose vaccine; or more than or equal to two weeks after having received a single-dose vaccine.
They must be administered with vaccines that are included in the Emergency Use Authorization (EUA) List or Compassionate Special Permit (CSP) issued by the Philippine Food and Drug Administration (PFDA) or Emergency Use Listing of the World Health Organization (WHO).
With Additional Reports: Philippine News Agency, Azer Parrocha, Inquirer.net, Carla Gomez
Image Sources: rappler.com, sstdi.org, visitsoutheastasia.travel, freedomwall.net