Carmen's Best is riding the digitization wave and going into cyberspace. The premium Filipino ice cream has harnessed digital technology to turn its website – www.carmensbest.com, into a full-fledged electronic store (e-store).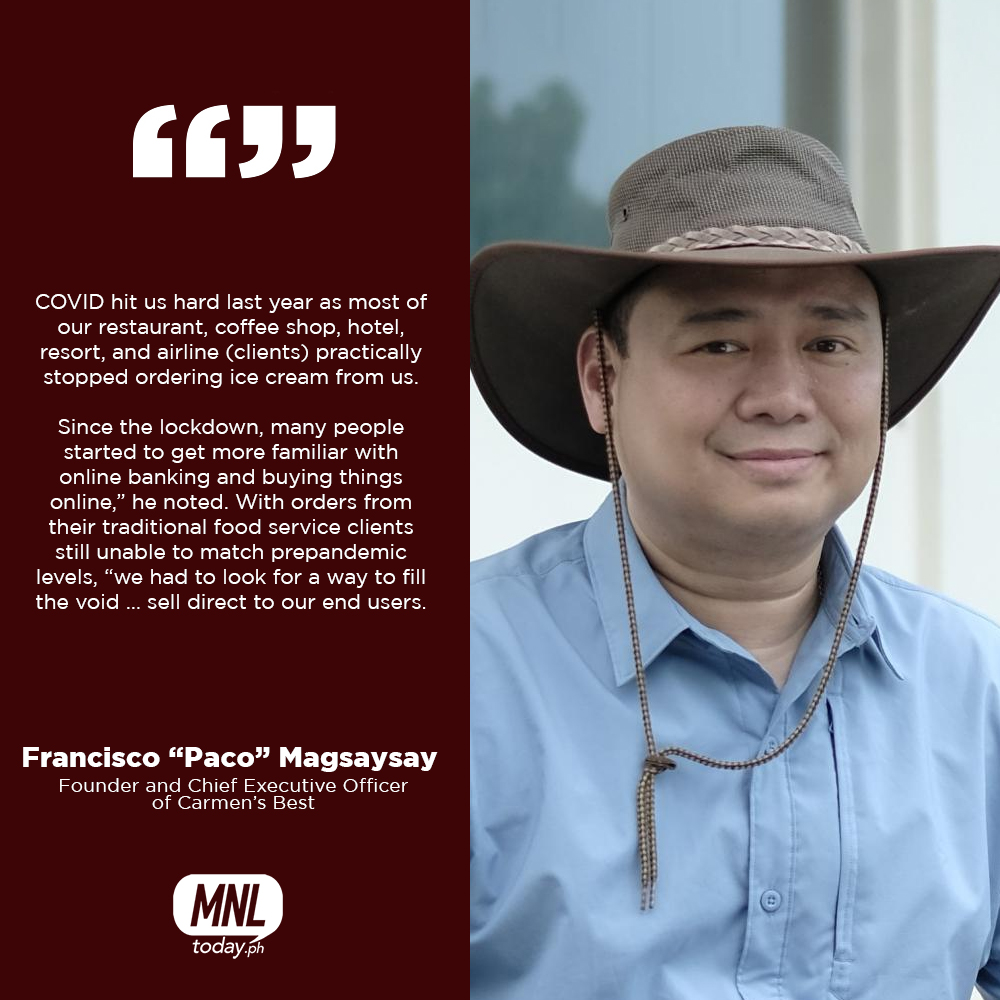 They started easing into the digital world by accepting orders through social media, while maintaining a modest physical presence in selected areas.
But now, Magsaysay said their website would be a full-service Carmen's Best ice cream retailer/distributor. What finally made up Magsaysay's mind to embrace digitization was the growing acceptance by customers of the latest technologies, including cashless payment.



Magsaysay said they had put up a full e-commerce site on their website to sell all our ice cream lines: Carmen's Best, J&M, Arctic and NSA (No Sugar Added) line.
The company now delivers to most parts of Metro Manila and customers can pay using credit cards. Delivery is made one day (24 hours) after order is placed. Cut-off for placing orders is 2 p.m. every day.
Minimum order for delivery is P450. Orders from P2,000 are delivered for free. Deliveries are made by Carmen's Best refrigerator truck, which maintains a freezing temperature to ensure that the ice cream gets to the customer just the way he or she wants it.
Carmen's Best's decision to digitize is precisely what experts recommend for businesses to move forward and move ahead.
With additional report: Philippine Daily Inquirer, Linmda Bolido
Image Sources: Carmen's Best, foodline.sg,