Through its Corporate Communications group, Huawei Technologies Philippines, Inc. hosted a send-off dinner and introduced the six students and their two mentors that will be representing the Philippines for the first time in the Huawei Regional ICT Competition in Kuala Lumpur, Malaysia.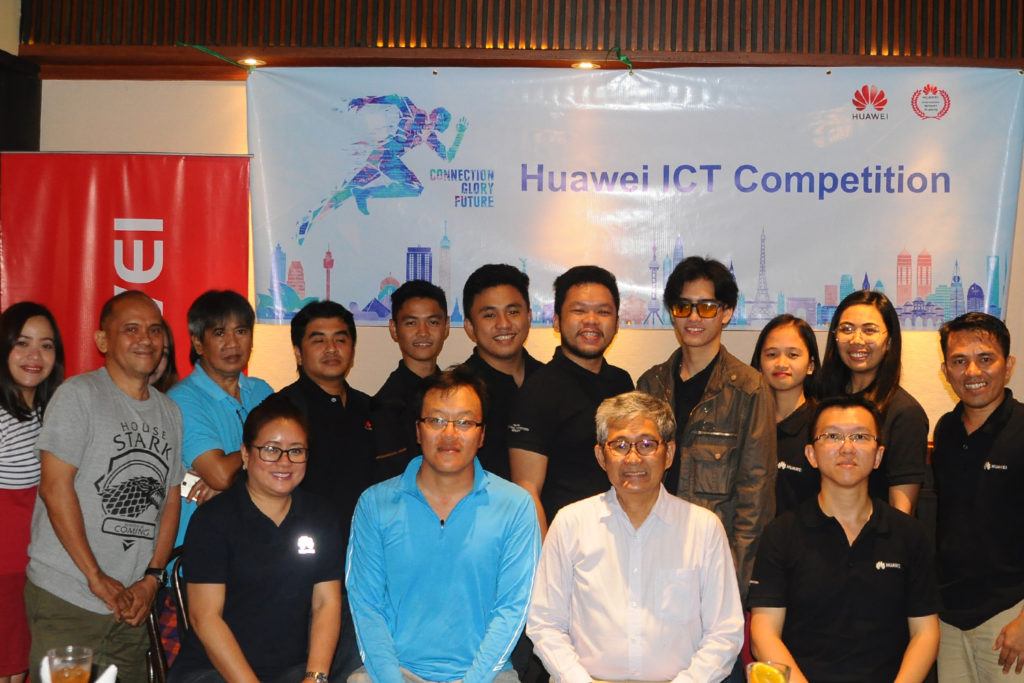 Being one of the key activities under Huawei ICT Academy, Huawei ICT Competition is not for profit partnership program that allows academic institutions to send Huawei Certification training to their students. The program's objective is not only to develop local ICT talent and help students to be ready for employment but also focuses on filling the Global ICT skills gap by creating a connection between the Academy and the ICT Industry.
The development of the Regional's started last 2018 when the search for the qualifiers started. The Universities involved made an agreement to sign up as Huawei ICT Academy and chosen professors were asked to take the "train the trainers program" with a Malaysian Instructor from Huawei's group of Academicians.
A one-week intensive course was conducted by a Huawei Instructor, heading to the Professor-Certification program. When at least one professor is certified, the University began the registration as Huawei ICT Academy.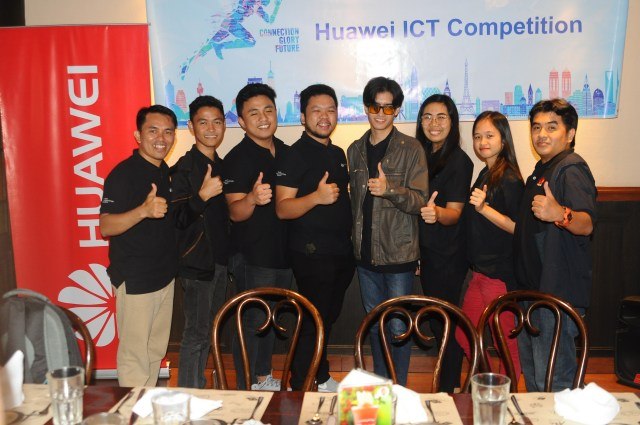 Regarding this topic, Huawei Team has also started its Roadshow to promote HUAWEI ICT Academy and Huawei ICT Competition.
Registration was made available for students to take the online mock exam. The Top 40 students with the highest marks on the exam had qualified for the Huawei local ICT Competition. The top 3 students from two universities achieved the honor to represent the Philippines and their University in the Huawei Regional ICT Competition namely: Jesreal Duque, Gabriel Christian Pisla, Jonas Serino from Mindanao State University-IIT, mentored by Professor Stephen Haim while the students from University of Southeastern Philippines are Justin Andre De Leon, Sheena May Halog and Jana Alexis Paner, mentored by Professor Jamal Kay Rogers.
Guo Zhi, Vice President of Huawei Philippines quoted that Huawei ICT Academy and ICT Competition, "is our way of giving back to the Philippines and supporting the government and DICT's program to train and nurture local ICT talents. The local competition will help university students taking up Engineering and Technical courses to hone their skills. We know Colleges provide hands-on training in telecommunications and ICT. Focusing early in Local Talent Development especially in the ICT Industry will contribute to the growth of the Philippine economy. Philippine graduates can easily find work not only locally but globally because of the new skills and competence obtained from Huawei Certification Courses."
Image source:  https://scitechanddigital.news/2019/04/10/huawei-inspiring-future-filipino-telecom-engineers-for-local-global-opportunities/
With additional reports from: Paula Reynoso | ManilaStandard.net