Here's a piece of good news for all motorists. 
Motorists can now renew their driver's license on Saturdays beginning June 2019. 
The announcement, which came via LTO Memorandum Circular 2019-2167 says that effective this month, all DLRO located in malls will now operate and process an application for renewal of driver's licenses and even issue student permit on Saturdays.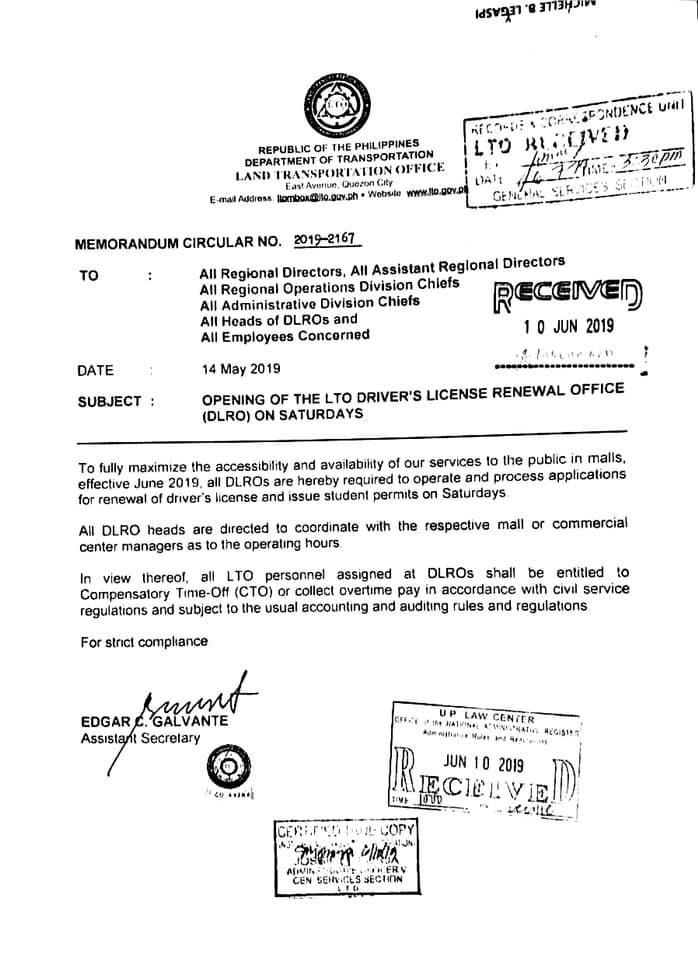 The operating hours of specific DLRO are subject to the respective mall or commercial center's operating hours.
Under Memorandum Circular 2019-2167, the Land Transportation Office (LTO) on Tuesday directed all Driver's License Renewal Offices (DLROs) in various malls around the country to operate and process applications for renewal of driver's license and issuance of student permits on Saturdays."To fully maximize the accessibility and availability of our services to the public in malls, effective June 2019, all DLROS are hereby required to operate and process applications for renewal of driver's license and issue student permit on Saturdays," the memorandum said. 

The LTO did not state which exact DLROs are part of the new policy. However, do expect the DLROs situated in Robinsons Malls to be open for business every Saturday starting this month. A list of LTO's DLRO's in Robinsons Malls is listed below.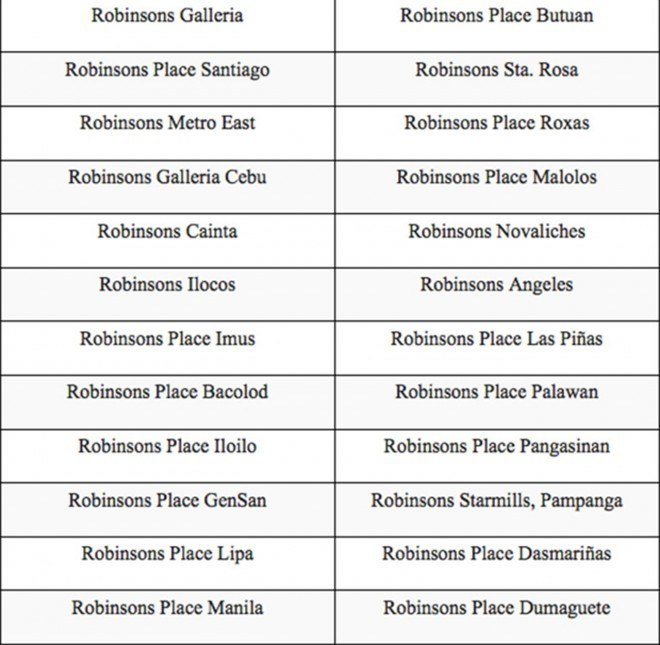 The LTO also reminded those that wish to have their applications / renewals processed faster, can do so by setting up an appointment at www.lto.net.ph. There, new applicants and existing license renewals can set their desired date and time via the LTO's Personal Appointment and Scheduling System (PASS).
With M.C. No. 2019 – 2167 in play, driver's license holders that are not able to renew on weekdays can now do so without having to file for a leave from work. In addition, students that are looking to apply and take driving lessons in malls can now easily get a student's permit in relative comfort.
With additional reports: wheels.ph, autoindistriya.com
Image Source:
http://wheels.ph/license-renewal-now-possible-saturdays/?fbclid=IwAR1pRMVgI80zFIMiHM1xxvzfXhhzr2d4XmzsVvN7tf0w8-L4VooOyLXklWY