Badjaos in Isabel, Leyte have finally moved to their new homes after nearly three decades if wandering after leaving Zamboanga and Basilan province in 1985. Badjaos are known as sea nomads from Mindanao displaced from their previous homes due to conflict. At least 50 houses made of bamboo as walls and nipa leaves as roofing were built for the ethnic group. The project was turned over to them last April 13 of this year.
The hut-style houses, linked by a network of bamboo bridges, was patterned after Badjao communities in Mindanao. A total of 69 families benefited from the project conceptualized by the IKIKO Foundation, a non-government organization tapped by the local government to seek help from the National Commission for Indigenous People (NCIP) for funding.
NCIP provided P 3.23 million for the project while the local government added P 722,000.00 as counter[art funding on top of donating the land for the resettlement.
It was a "team effort" as other organizations made sure that the Badjaos will have a decent home and a decent life. The Philippine Associated Smelting and Refining Corporation, the country's largest copper smelter based in Isabel, Leyte provided 50 drums for storing water, 50 garbage bins, 10 toilet bowls, five sinks, a 50-meter walkway and educational program for the ethnic group. The Leyte Electric Cooperative put up electric posts in the new community and additional electrical wire. The power cooperative also gave 48 water containers to families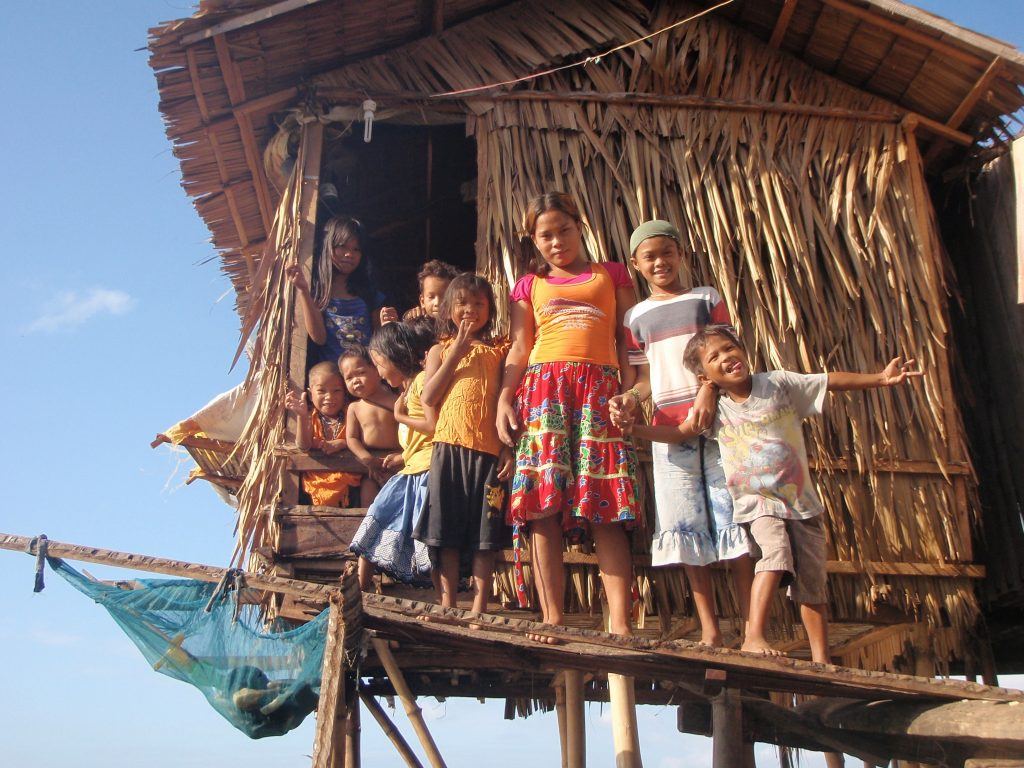 Tribal leader Jerry Sapayani shared the joy of their tribe as some organizations also helped them. "We are hopeful that you will continue helping us so that we will become productive and responsible citizens," said Sapayani. "We will preserve not only our culture but our environment as well as we commit to helping the local government maintain order and cleanliness in our community" Sapayani added. 

With reports from Manila Bulletin
Photos: rappler.com, pinterest.com, jacobimages.com