Suzuki Philippines (SPH) closes the first half of the year with the back-to back launch of the much-anticipated all-new Dzire and Swift.
The grand launch held at Marriott Hotel introduces not only the latest upgrades on two of Suzuki's popular vehicles but also the revolutionary Japanese technology behind these newest innovations.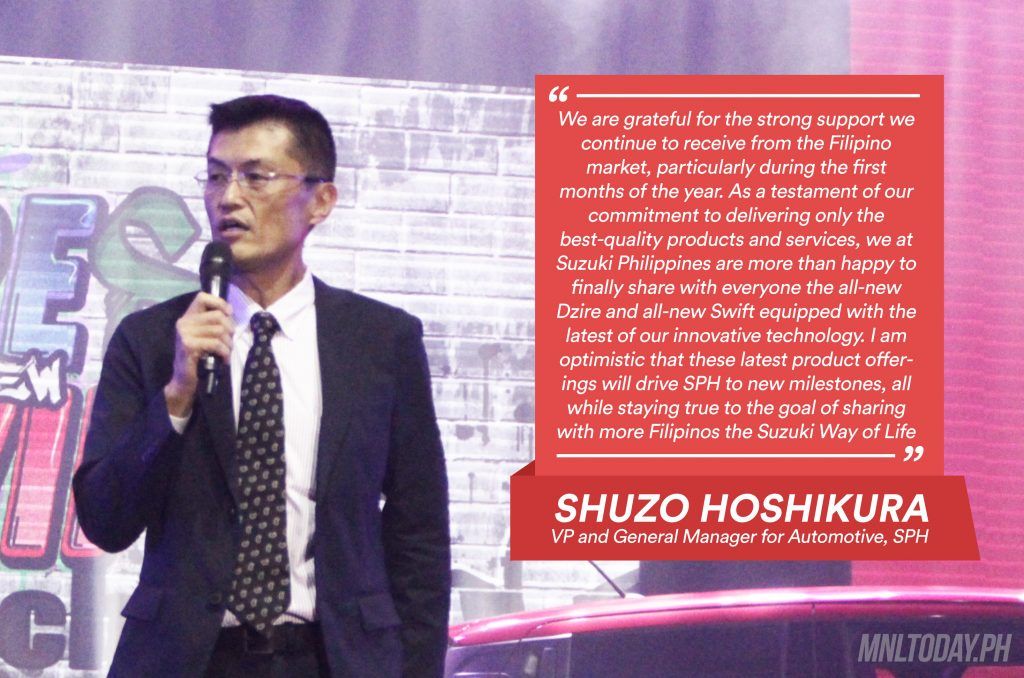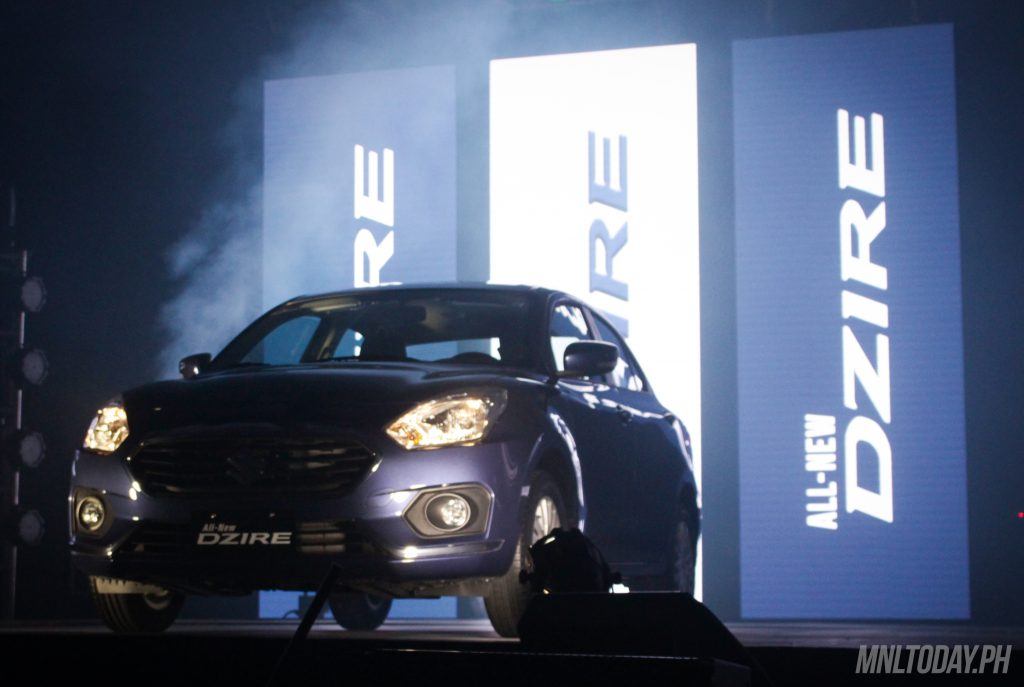 SOMETHING TO BE "DZIRED" – The sedan to look out for
Designed for wise and practical millennial and young professionals, the all-new Dzire is a comfortable sedan in a compact body with advanced technology and features to enhance the driving experience. It packs the Auto Gear Shift 9 AGS) technology, which combines the fuel efficiency of a manual transmission and convenience of an automatic transmission.
A revolutionary first in the Philippines, the AGS technology is an automated manual transmission featuring an Intelligent Shift Control Actuator that automatically operates the clutch and shifting operation. It allows for smooth automated gear changes or shifting from manual transmission without having to step on the clutch pedal and operate a shift lever, thus ensuring precise gear shifting based on vehicle speed.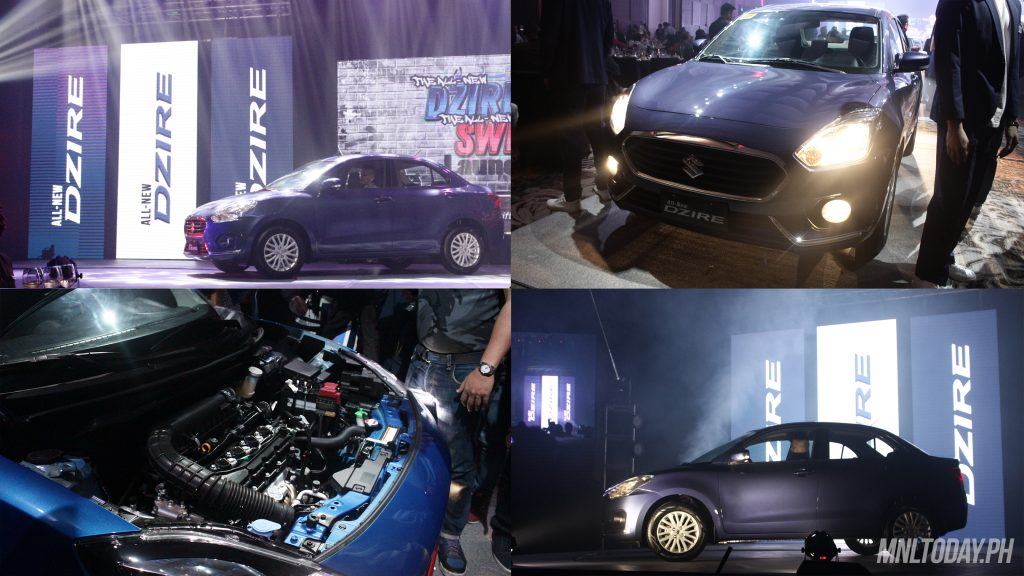 A fusion of practicality and style, the new Dzire is Lowe and wider than the previous model. The compact body makes the sedan light and easy to take on any city adventure which also shows that this car is perfect to drive in Manila streets.
Priced at P 638,000.00, for the GL MT, which is available in Premium Arctic White, Metallic Silk Silver and Premium Midnight Black and the GL+AGS variant priced at P 698,000.00 comes in Premium Oxford Blue, Premium Sherwood Brown, Premium Arctic White, Premium Midnight Black and Metallic Magma Gray. Thhe Suzuki Dzire can be a frontrunner to other leading sedans which can be used for family and business.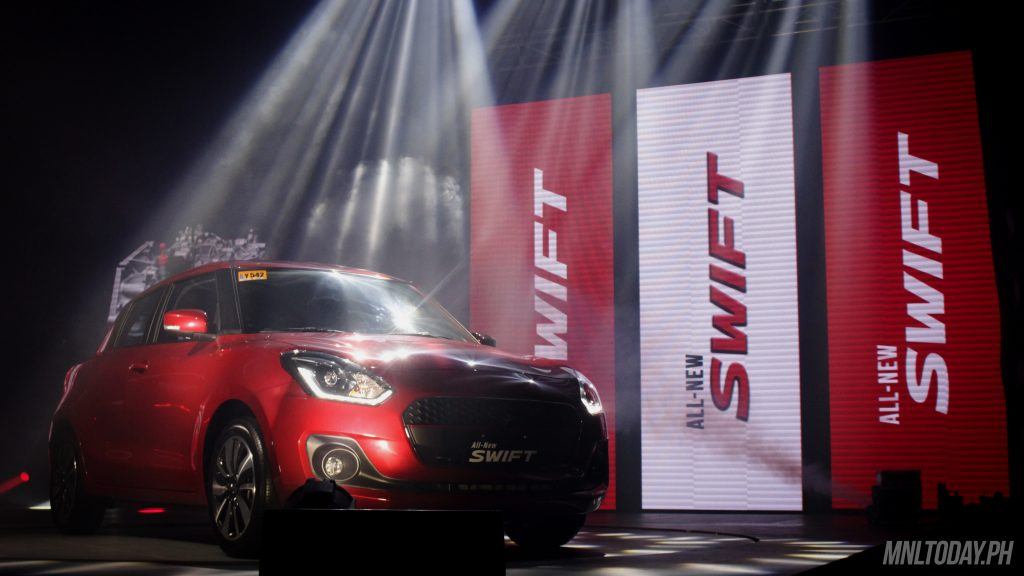 The All-New Swift: Brings the sexy back in hatchback
The all-new Swift boasts a daring transformation while retaining old features that Filipinos loved – strong shoulders. blacked-out A-pillars for wrap-around windows, dynamic side-window treatment and distinctive vertically arranged lamps. These are complemented by a black interior with a white pearl accent and a dimple pattern to create a fresher look.
With a P 755,000.00 price tag for GL MT, P 799,000 and the GLX CVT at P 899,00, this can be the perfect gift of a parent to their child who just finished their school. A very first car will always be a mark that they have already started their journey to a much more bigger world. The six color options of the hatchback includes Speedy Blue Metallic, Fervent Red, Pure White Pearl, Premium Silver Metallic, Mineral Grey Metallic and Super Black Pearl.
The all-new Suzuki Swift is meant to drive the heart. Its design makes its character standout for an exciting car experience. To deliver superior fuel efficiency, the new Swift adopts continuously variable transmission (CVT), which makes driving smoother and gear change shock-free for better acceleration at low speeds and improved fuel economy at high speeds.
TOP TIER PERFORMANCE AND SAFETY
Both the new Dzire and Swift features Suzuki's new-generation platform, HEARTECT. The continuous frame resulting from the comprehensive overhaul of the vehicle's underbody structure and component layout increases underbody stiffness. The highly rigid yet light body helps improve vehicle performance.
Both vehicles' structure is specially designed to feature Total Effective Control Technology to absorb impact and mitigate injury in case of a pedestrian accident. They are equipped with dual airbags for maximum passenger protection.
For more information on the latest Suzuki models, visit http://suzuki.com.ph/auto
Photos: Shena Formanes, EJ Dy Buncio